Provincial Minister of Transportation, Hon. Caroline Mulroney recently released the first of a series of Regional Transportation Plans. This first plan focuses on the region of Southwestern Ontario, which is home to 1.6 million people in 88 municipalities, 10 First Nations communities and 5 Métis Community Councils.
The transportation plan outlines five goals to improve transportation in the region:
Getting people moving and connecting communities
Supporting a competitive "Open for Business" environment
Improving safety
Providing more choice and convenience
Preparing for the future
Some of the key actions that the Government of Ontario plans on taking are the following:
Establishing a task force in Spring 2020 to work towards the integration and enhancement of public transit across the region
Undertaking an airport activity and infrastructure survey
Widening Highway 3
Making Highway 401 safer
Enhancing intercommunity rail
Improving public transit through the Investing in Canada Infrastructure Program
OSPE is glad to see that the government is looking at transit from a regional perspective and acknowledging the need to integrate the diverse regions of our province.
OSPE is also pleased to see that the provincial government plans to work with municipalities and service providers to coordinate schedules and fares in order to improve the experience of customers.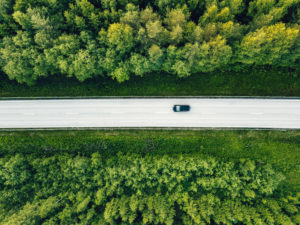 However, further analysis of the government's intentions shows a heavy reliance on highway expansion to try and address the province's lagging infrastructure and connectivity. Highway expansion must be accompanied with investment in other forms of transportation, such as rail infrastructure.
In some cases, the Proposed Routes are new bus routes duplicating routes already served by rail (ex. London-Stratford, London-Woodstock), rather than improving those rail connections. Most of the actions related to rail are of preliminary nature, with words such as "discuss" (action 6), "explore" (action 7), "identify opportunities" (action 8), "investigate" (action 34) rather than concrete actions that ensure shovels are put on the ground.
Additionally, the highway lane expansions are found in regions/areas that do not seem to have the highest traffic. We think there is a lack of emphasis on ways to connect Southwestern Ontario with the GTA. The GTA connection is critical in order to connect the thousands of Ontarians that travel to and from these areas daily.
OSPE is pleased to see that the government is considering the impact of climate change on new infrastructure projects. Engineers are glad that Ontario has updated the policies, tools and reference data used in designing highway drainage infrastructure to better account for more frequent weather events and flooding.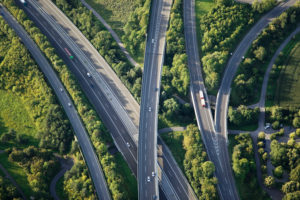 OSPE also agrees with the need to prepare our infrastructure for the future. This requires innovation and technical change. It is good to hear that the province is supporting the development and commercialization of CV/AV technology through the Autonomous Vehicle Innovation Network, as well as updating the Automated Vehicle Pilot program.
OSPE is concerned that there is little mention of Electric Vehicles in this transportation strategy. The transportation sector represents 35% of Ontario's GHG emissions, and the government must seek to reduce this. Electric vehicles reduce greenhouse gas emissions and are more energy efficient.
Being prepared for the future recognizes the fact that electric vehicle usage is increasing every year in Canada and that it provides Ontario a great opportunity to invest in a form of transportation that is better for the environment.
OSPE will continue to work with the Ontario government and the Ministry of Transportation to ensure that engineering expertise and evidence-based decision making is always at the centre of policy discussions and decisions.
What do you think of the Regional Transportation Plan? Got any recommendations YOU'd make? Let us know in the comments!