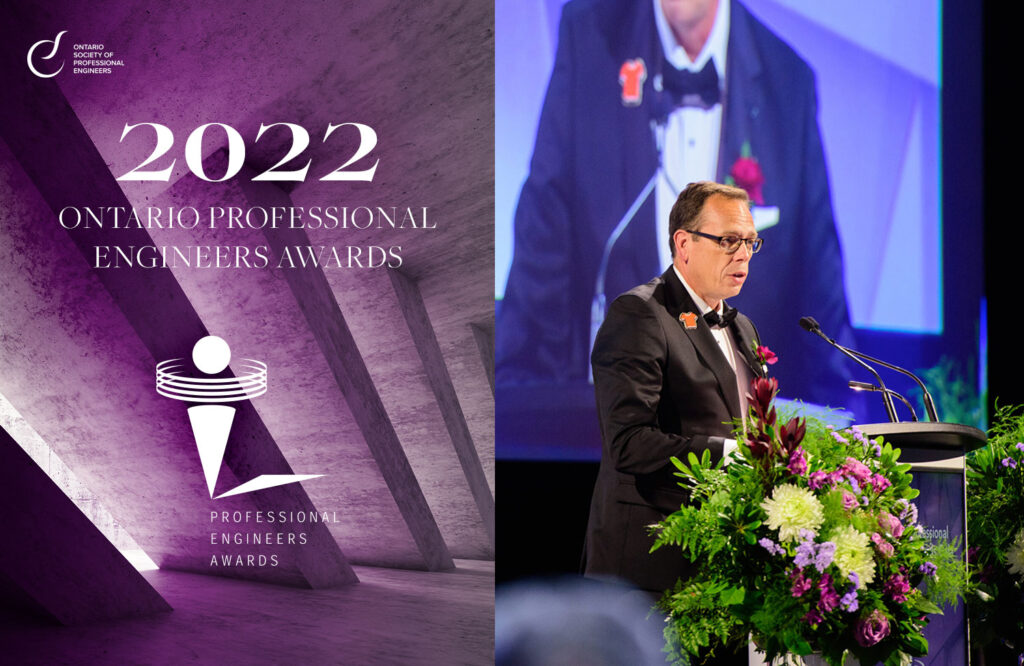 Last month at the 2022 Ontario Professional Engineers Awards, Cory Jones, P.Eng., received the Engineering Medal – Engineering Excellence. We are pleased to share his citation for this coveted award.
---
Cory Jones is Anishnaabe from the Chippewas of Nawash Unceded First Nation. He has spent the past 25 years at Neegan Burnside Ltd. working with Indigenous communities and clients on projects spanning water and wastewater treatment, infrastructure, facility development and management, and renewable energy.
In his role at Neegan Burnside, Cory works with his team driving transformational improvements and providing workable and sustainable engineering solutions to benefit First Nation communities. The results of his and his team's efforts have improved the quality of life of thousands, while also increasing awareness of the infrastructure concerns in these communities.
With the experience he and his team have gained over the years, Cory has participated in projects such as the Wataynikaneyap Power Transmission project, which is bringing reliable power to 17 remote First Nation communities in Northwestern Ontario. Cory has personally worked with over 150 First Nation communities throughout Canada, primarily on improvements to water and wastewater infrastructure.Cory's dedication to advancing the engineering profession has made him and his team a respected and sought-after resource for First Nation projects. Cory embraces the importance of training and employing locally as a means of community development, as well as continuously looking for opportunities to employ Indigenous talent.
Cory demonstrates his commitment to the engineering profession by being an active member of the Association of Professional Engineers, the Northwest Territories and Nunavut Association of Professional Engineers and Geoscientists, the Association of Professional Engineers & Geoscientists of Manitoba, and the Association of Professional Engineers and Geoscientists of Alberta. Cory has also participated in speaking about his experiences and raising awareness of the need for engineering solutions that work with the knowledge and practices of the Indigenous perspective with students at the high school and university level, as well as numerous local community groups.