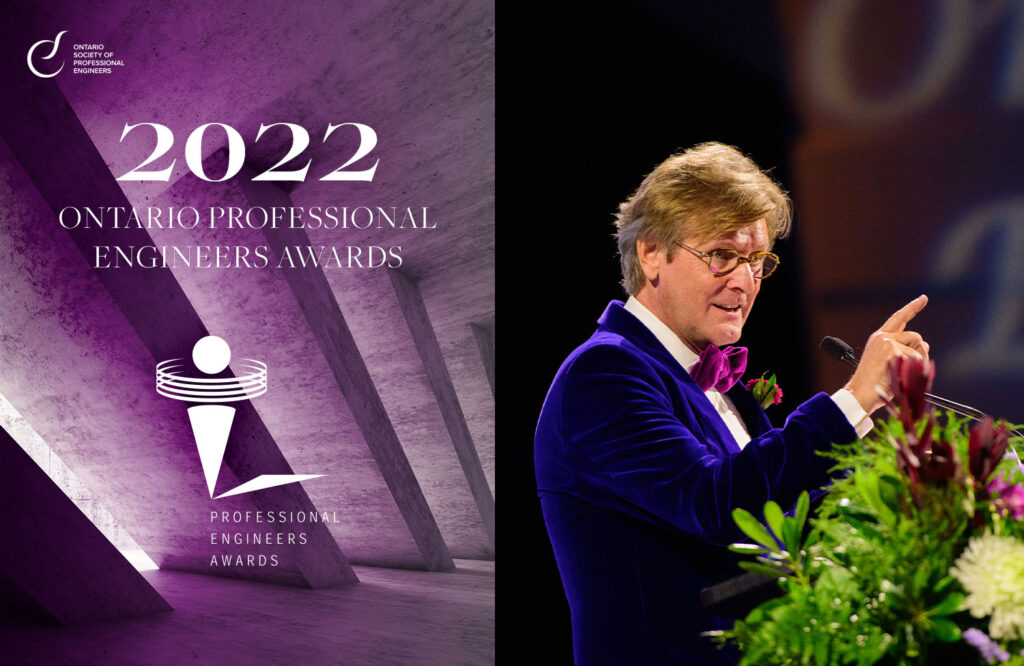 Last month at the 2022 Ontario Professional Engineers Awards, Dr. Janusz Kozinski, P.Eng., received the Gold Medal. Dr. Kozinski has a proven record of innovation and success as Dean of the Faculty of Engineering at Lakehead University and Dean of the Lassonde School of Engineering at York University. We are pleased to share his citation for this coveted award.
---
Dr. Kozinski is the Dean of the Faculty of Engineering at Lakehead University, leading transformative expansion of novel engineering programs.
Previously, he was founding Dean of the Lassonde School of Engineering at York University in Toronto. This was the first new professional engineering school in Ontario for a generation, and under his leadership it grew rapidly, attracting over 2,000 students within a few years. The school was designed from the outset to educate engineers with an entrepreneurial spirit and a social conscience, by integrating engineering education with business, law, and humanities.
Dr. Kozinski also established the Lassonde 50:50 Challenge to become the first engineering Faculty in Canada to reach gender balance. He oversaw the design and construction of the $120-million Bergeron Centre for Engineering Excellence. The Bergeron Centre is one of the most progressive academic facilities in North America, with a focus on creativity and collaboration, and with zero lecture halls.
A true visionary, Dr. Kozinski developed the concept of educating a "Humanist Engineer," a creative maker and doer who empathizes, reflects, innovates, and creates in an era of radical change. It is based on the principle that for engineering to deliver on its promise of human betterment, it requires cultural, social, moral compasses, and deeper integration with humanities and the social sciences.
He has helped shape the engineering community's forward-looking contributions to Canadian society. His research has triggered paradigm-shifting breakthroughs to address one of humanity's greatest intergenerational challenges by linking energy frontiers with environmental sustainability. He is an elected Fellow of the Canadian Academy of Engineering and holds one of the largest NSERC Discovery research grants in Canada in his field.
Dr Kozinski's strong character, allied with his leadership and academic experience, is an essential aspect of his ability to lead and achieve results. The aim of his professional activities has always been to bring new views and arguments to life. He has carried out his professional duties to emerge not only as an excellent academic and engineer, but an excellent human being.
His initiatives emphasize creating opportunities for engineers to work and to discover in an environment that truly represents the diverse, complex, and multidimensional world in which we live. Dr Kozinski sees the necessity and beauty in bringing people together to not only solve problems of today and tomorrow, but to inspire each other to improve the social fabric of our societies.