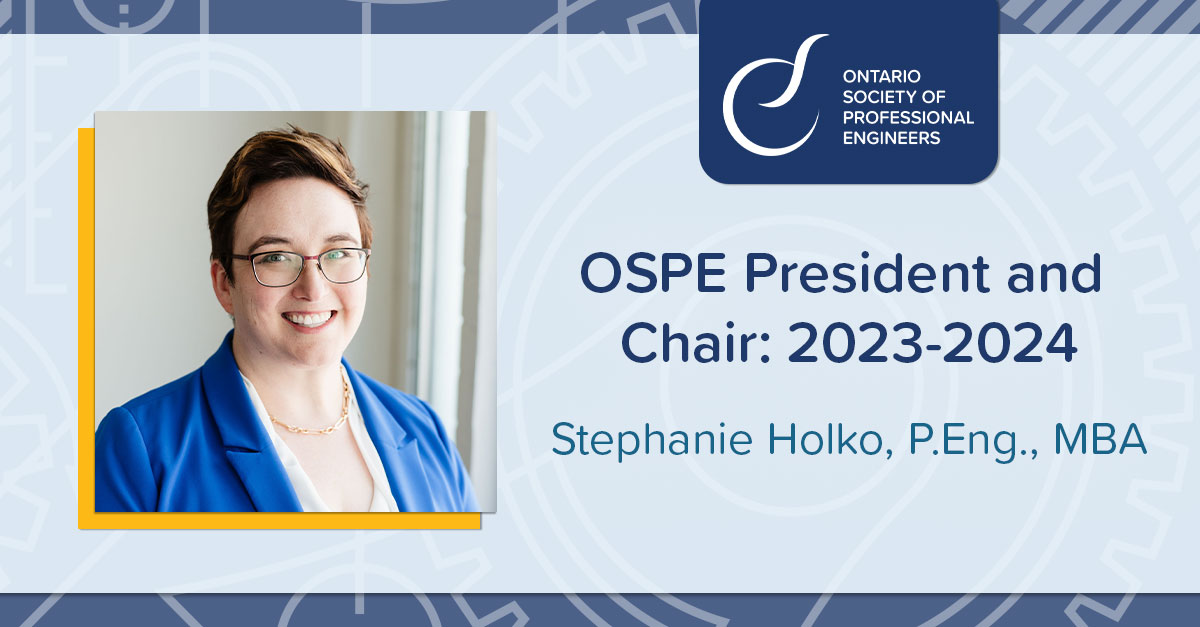 OSPE is pleased to announce Stephanie Holko, P.Eng., MBA, as the Association's President and Chair for 2023-2024. Stephanie has been a committed OSPE volunteer for the past two years, and we are excited for her to lead the Association through the second year of our 2022-2025 Strategic Plan.
With nearly 20 years of experience in industry, Stephanie is passionate about promoting the engineering profession and fostering homegrown innovation. She currently works as Director of Project Development at NGen Canada, helping companies across the country develop collaborative engineering projects. Additionally, she sits on the Editorial Board of Manufacturing AUTOMATION, serves as a Part-Time Faculty Member at Mohawk College, and is a Board Member of Haltech Regional Innovation Centre and the Association of Women in the Metals Industries (Toronto Chapter).
As President and Chair, Stephanie looks forward to building a diverse and inclusive engineering profession, supporting research and innovation across the province, and working with PEO to uphold the high standards of the profession.
View OSPE's full 2023-2024 Board of Directors.