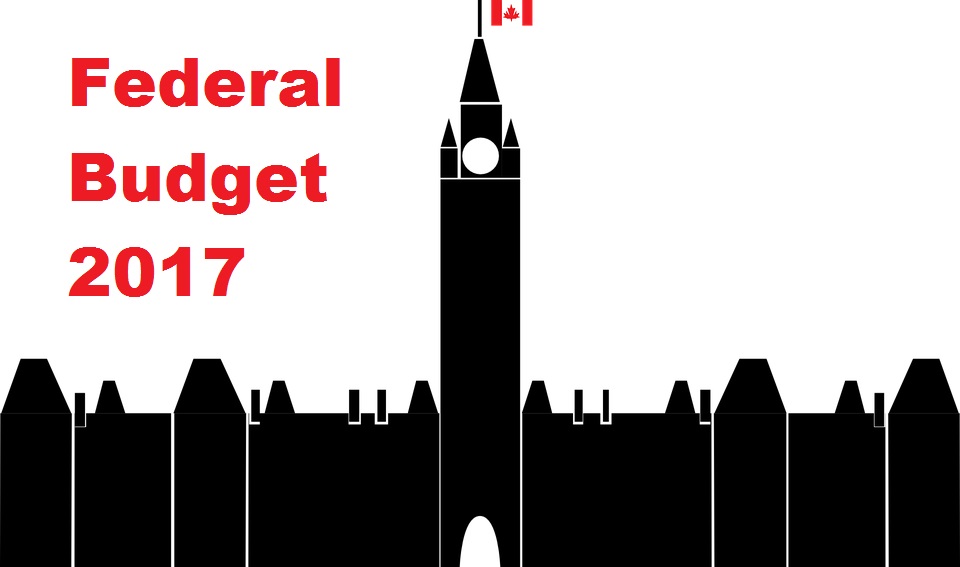 On March 22, Canada's Minister of Finance Bill Morneau released the federal government's budget for 2017. The 2017 Federal Budget outlines the Liberal government's fiscal priorities to promote the economic growth and prosperity of Canada. While the deficit was originally projected to be $25.4B, given the government's robust priorities, the deficit is now expected to increase to $28.5B.
OSPE has dissected Budget 2017 to identify nine areas of most interest to our membership, as well as further recommendations for the government to consider. The investments examined below should be considered synopses and do not touch upon all items covered in Budget 2017.
Labour Market and Skills Development
Budget 2017 recognizes that the labour market is changing and to succeed, workers need to adapt by continuously developing their skills.
Among the investments: $225M to be invested over four years, starting in 2018-19, and $75M per year thereafter, to establish a new organization to support skills development and measurement in Canada.
While Budget 2017 mentions "Increase business investments in training," it is unclear whether or how the federal government will encourage the private sector to invest in training its workers. Given the speed at which technology is evolving in the engineering field, OSPE is a strong proponent of employer-sponsored training given the benefits to both employers and employees.
Furthermore, the stringent requirements for engineering curricula by the Canadian Engineering Accreditation Board (CEAB) limits the flexibility of post-secondary engineering programs and the breadth of courses they can offer. Government needs to ensure post-secondary programs are equipping students with the technical and communications skills employers expect from new hires.
Work-Integrated Learning (WIL)
Budget 2017 recognizes that WIL programs are a proven way to help students and recent graduates build their skills, resumes, and professional networks, better positioning young professionals for success in the labour market.
Renew and expand federal funding for Mitacs by providing $221M over five years, starting in 2017-18, to provide 10,000 WIL placements for Canadian post-secondary students and graduates each year.
As an advocate for WIL, OSPE applauds this investment and encourages the federal government to prioritize WIL placements for science, technology, engineering, and mathematics (STEM) graduates who will be integral to Canada's knowledge economy.
OSPE also encourages engineering companies to invest in the next generation of Ontario's engineers by emulating the example set by Siemens Canada's Dual Education Program.
Recognizing Foreign Credentials
Budget 2017 proposes to improve pre-arrival supports, provide a loan program to assist newcomers with the cost of having their credentials recognized, and targeted measures to help skilled newcomers gain Canadian work experience in their profession.
Reallocate $27.5M over five years, starting in 2017-18, and $5.5M per year thereafter from Employment and Social Development Canada's existing resources, to support a Targeted Employment Strategy for Newcomers.
OSPE advises the Government of Canada to work with the provincial engineering regulatory and advocacy bodies to help international engineering graduates (IEGs) obtain the Canadian experience needed for licensure. OSPE and PEO have many resources and supports to help newcomers navigate the licensure process, and OSPE also has a bridging program funded by the Government of Ontario for IEGs.
The Gender Wage Gap
Budget 2017 notes that Canada continues to have one of the highest wage gaps among Organisation for Economic Co-operation and Development (OECD) countries. Women are over-represented in lower-paying occupations and are less likely to obtain degrees in high-demand sectors, like STEM fields, that can offer better career and income opportunities.
Budget 2017 invests in a number of supports (e.g., the Canada Child Benefit for low and middle-income families and 40,000 new subsidized daycare spaces across Canada by 2019) to reduce the gender wage gap and encourage greater workforce participation by women.
While the above supports are positive steps to help women juggling both work and family, OSPE points out that women currently working in STEM fields can face barriers to advancement and negative workplace cultures that influence their decision to remain in these in-demand professions. OSPE encourages the federal government to continue to invest in stakeholders like OSPE who are exploring these important issues and developing initiatives to overcome these barriers.
Promoting STEM to Young Canadians
Budget 2017 aims to expose young Canadians to STEM, as well as coding and digital skills, for the jobs of tomorrow.
Invest $10.8M over five years, starting in 2017-18, to allow PromoScience to support more STEM learning activities for Canadian youth—in particular underrepresented groups.
Invest $1.5M over five years, starting in 2017-18, to expand the Prime Minister's Awards for Teaching Excellence to include 17 new STEM-themed awards.
In addition to these measures, OSPE suggests investment in the supports and resources available to educators and guidance councillors who are teaching students about the STEM subjects and careers.
The Government of Canada should work with stakeholders to improve resources for First Nations communities and increase STEM-related educational outcomes for youth. Doing so has the potential to address issues plaguing remote communities, including access to clean water, reliable energy, and broadband internet, just to name a few.
Infrastructure Investments
Budget 2017 does not mention additional funding for infrastructure, although it does reaffirm the creation of an Infrastructure Bank and National Trade Corridors fund from the Fall Economic Statement. To recap from previous announcements, the government has confirmed the following:
– $20.1B over 11 years for public transit projects through bilateral agreements with provinces and municipalities.
– $12.9B in green infrastructure.
– $2B over 11 years for rural and northern communities.
– $2B over 11 year for a New Trade Corridors Fund with an additional $5B through Infrastructure Bank loans.
– The creation of an Infrastructure Bank that will invest $35B over 11 years in loans, with $5B for public transit.
– A New Canadian Centre on Transportation Data.
As part of the Construction & Design Alliance of Ontario (CDAO), OSPE CEO, Sandro Perruzza, participated in a phone call with staff from the Minster of Infrastructure's Office. OSPE will be advising Minister Amarjeet Sohi on the criteria required for the quicker flow of funds for Phase II of the infrastructure program and revenue splitting formulae for municipal and provincial sponsored infrastructure programs.
The Minister's Office also sought input on the new Infrastructure Bank and how to measure the "community benefits" of infrastructure projects.
Accelerating Innovation Through Superclusters
Budget 2017 recognizes the important role superclusters play in creating jobs, encouraging knowledge sharing, and driving business specialization.
Invest up to $950M over five years on a competitive basis, starting in 2017–18, to support of a small number of business-led innovation "superclusters" that have the greatest potential to accelerate economic growth in highly innovative industries, specifically advanced manufacturing, agri-food, clean technology, digital technology, health/bio-sciences and clean resources, as well as infrastructure and transportation.
OSPE adds that fostering closer connections between the private sector, research centres, and post-secondary institutions could also help companies scale-up and go global, a well-known challenge facing businesses in Ontario.
Ontario's engineers play a critical role in these clusters. As the voice of Ontario's engineers, OSPE encourages the federal government to collaborate with OSPE to leverage the talents and knowledge of Professional Engineers and accelerate the government's innovation agenda.
Strengthening Science in Government
Budget 2017 proposes to elevate the importance of science in government with the establishment of a Chief Science Advisor and related secretariat. This step echoes the Government of Ontario's recent announcement with the creation of the province's first Chief Science Officer.
The Chief Science Advisor will provide advice on how to ensure that government science is open to the public, that federal scientists are able to speak freely, and science is effectively communicated across government.
OSPE believes it would be advantageous for the provincial and federal advisors to discuss priorities and issues, as well as identify opportunities for collaboration.
As the voice of Ontario's engineers and the only non-regulatory body representing the interests of engineers in the country, OSPE looks forward to working closely with the Chief Science Advisor and the secretariat to ensure that engineers and sound engineering principles are considered at the policymaking table.
Supporting Early-Stage Mineral Exploration by Junior Companies
Budget 2017 notes that on March 5, 2017 the Minister of Natural Resources announced that the federal government would extend the Mineral Exploration Tax Credit for an additional year, until March 31, 2018.
The Mineral Exploration Tax Credit helps prospectors and junior exploration companies raise capital to finance "grassroots" mineral exploration away from an existing mine site.
The government's announcement is positive for resource companies, although Budget 2017 made no mention of the Ring of Fire (RoF). By omitting the RoF, the federal government seems to have missed an opportunity to develop the largest potential mineral reserves in Ontario, as well as open up access to surrounding and remote northern communities.
OSPE encourages the federal government to develop a long-term, strategic investment plan for Ontario's north. The development of the Ring of Fire has the potential to provide remote communities with access to a multi-modal transportations system, reliable low-carbon energy grid, high speed broadband internet, and clean water. Taken together, this has the potential to create pathways to STEM education and careers for youth, including First Nations youth.
OSPE looks forward to working with the federal government on these and other important initiatives to ensure that the voice of Ontario's engineers is heard. Minister Sohi's office has assured OSPE that they look forward to ongoing collaboration and consultation.