Still not clear about what OSPE does to promote the interests of engineers? We're taking a look back on 15 years of advocacy wins (see our last post on developments from 2000-2005). Below are some highlights from years 5-10 of OSPE's history. When you are finished reading, take a look at highlights from 2000-2005 and 2011-today.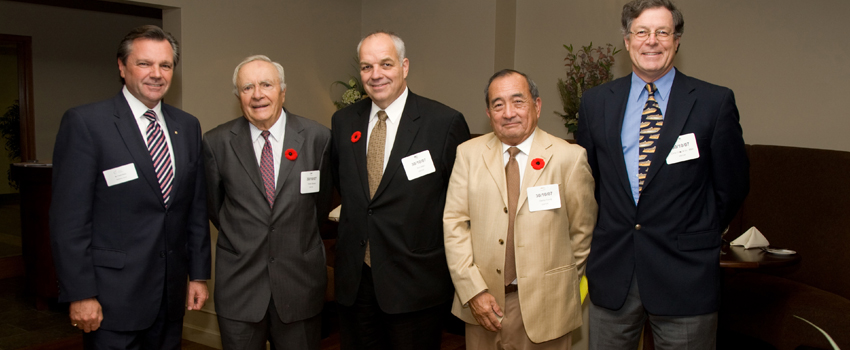 2006:
OSPE's Political Action Network (PAN) is born
Grassroots initiative for volunteers to meet with their MPPs
Allows OSPE to influence policy makers at the provincial level and ensure OSPE's messages reach every constituency in Ontario
Provides members with an opportunity to become engaged in advocating for the engineering profession
In 2012, PAN volunteers expand reach to include Ontario-based MPs and federal ministers with portfolios of interest to engineers
As of March 2014, 82 ridings have a PAN representative
2007:
OSPE Creates Complaints and Discipline Task Force
OSPE advocates changes to PEO's existing complaints and discipline process
Develops an information guide that remains a useful resource for understanding how the process unfolds/options available
2008:
Deputy Mayor Joe Pantalone Gives Opening Remarks at OSPE's "Engineering in a Climate of Change" Symposium
One-day symposium attracts engineers, academics, and members; focused on global implications of climate change and opportunities that exist
Other speakers: Honourable Donna Cansfield, Minister of Natural Resources, Michael Monette, MBA, EDP, P.Eng., OSPE President and Chair, the Massachusetts Institute of Technology's Dr. Ronald Prinn, and the World Bank's Paul Cadario
Breakout sessions on water management, drainage infrastructure, and financing for new engineering initiatives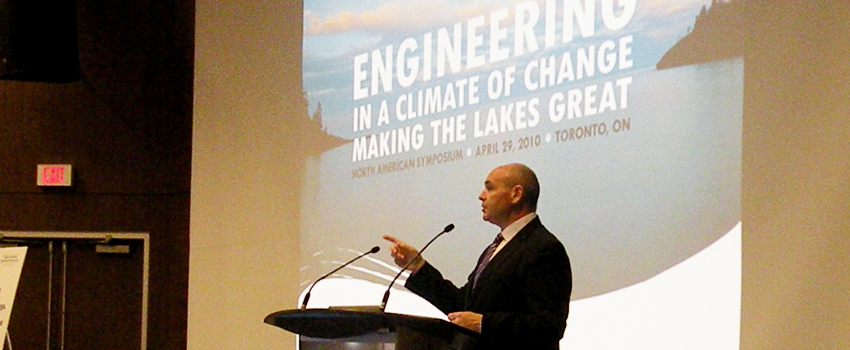 2009:
OSPE Receives Funding from the Ministry of Citizenship and Immigration (MCI) to offer Internationally Trained Engineers (ITEs) Exam Prep for Licensure
OSPE's Energy Task Force Appears Before Standing Committee on General Governance
OSPE's CEO Angela Shama appears before the Committee to discuss environmental objectives, economic growth, electrical distribution challenges, governance implications, and the role of the engineering profession
Several of OSPE's recommendations were not incorporated into the Green Energy Act
"OSPE learned that to be more effective at advocacy in [the] future it had to present clear engineering and economic analysis that non-engineers could understand to support its recommendations." – Paul Acchione, past OSPE Chair and Board member
2010:
OSPE Publishes Survey on Working Conditions for Engineers
Spearheaded by WEAC, over 2,800 people with engineering degrees or P.Eng. designation surveyed across Canada about licensure, training, mentoring, "unwritten rules" in the workplace, retention, discrimination, taking a leave of absence
"The findings of the 2010 survey indicate that there are important differences in how individuals experience the engineering workplace based on gender, age and non-Canadian experience and qualifications." – WEAC Chair Valerie Davidson
Over 80% of respondents indicated their workplace did not have formal policies to assist them in balancing non-work responsibilities (i.e. flexible hours, EI supplement for parental leave). However, where policies existed – for the most part – a majority agreed that there was a positive impact on women and on men
OSPE Appears Before the Senate Standing Committee on National Finance to discuss AECL's Restructuring
OSPE approached by Society of Professional Engineers and Associates (SPEA) to assist with presentations to federal Minister of Natural Resources and the Senate Finance Committee on National Finance
Government was considering legislation to sell of Atomic Energy of Canada Limited's (AECL) CANDU Power Division
OSPE and SPEA express concerns regarding the loss of intellectual property and nuclear experts; OSPE prepares submission to Minister Christian Paradis who oversees restructuring of AECL
Paul Acchione, P. Eng., Chair of OSPE's Energy Task Force, appears before the Senate Standing Committee to discuss the implications of AECL's restructuring
Government incorporates several of OSPE/SPEA's recommendations in the final sale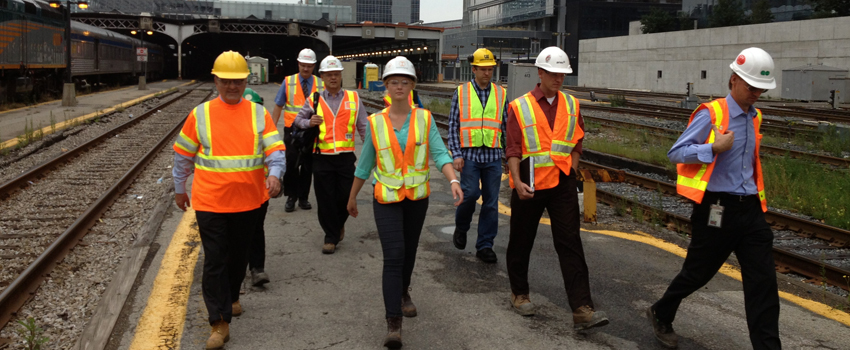 OSPE's Policy Series is Formally Established
After hosting dozens of panels, roundtables, and learning forums, the OSPE Policy Series is formally established as a quarterly discussion forum on engineering issues
Provides an opportunity for OSPE members and others in the engineering community to learn about key policy issues, tour innovative engineering facilities, and network with other professionals
Check out our posts on advocacy wins from 2000-2005 and 2011-today.