The Ontario Society of Professional Engineers (OSPE) is thrilled to announce that our efforts to establish Professional Engineers Day in Ontario were successful!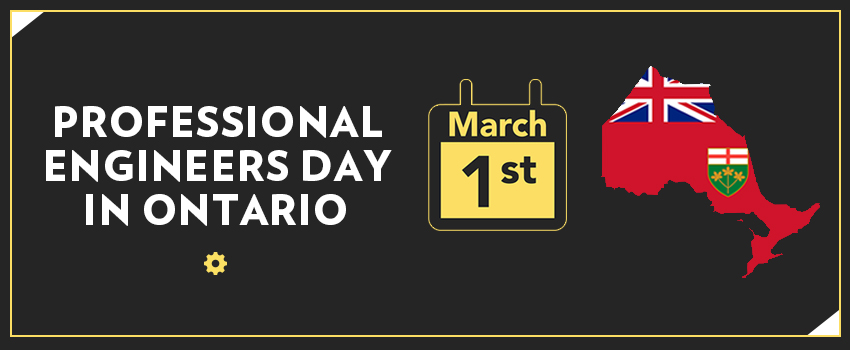 Moments ago, OSPE received formal recognition from the Legislative Assembly of Ontario that March 1st, 2018, will mark the first official Professional Engineers Day in Ontario. OSPE would like to extend our thanks to MPP Granville Anderson (Durham) for sponsoring the motion and to Professional Engineers Ontario (PEO), for their support in making Professional Engineers Day a reality. We would also like to thank those members who took the time to contact their local MPPs for support.
What is Professional Engineers Day in Ontario all about?
—-
Professional Engineers Day marks a major win for our members and an important day for professional engineers from coast-to-coast as the first day of its kind in Canada.
Professional Engineers Day recognizes the vital role that professional engineers play in building, innovating and safeguarding our province. Professional engineers are trusted and ethical leaders, builders and doers. They are on the front lines of innovation and create paradigm-changing solutions to complex problems that drive and improve the world around us.
The creation of Professional Engineers Day in Ontario is just one example of the proactive steps OSPE is taking to advance the professional and economic interests of Ontario's engineers. We are committed to creating, retaining and protecting engineering jobs; driving economic growth to achieve prosperity for engineers; and safeguarding and improving the reputation of the engineering profession.
Our commitments are backed by action. With the guidance and expertise of our members leading the way, our advocacy has made an impact.