What a way to kick of National Engineering Month (NEM 2018)! Yesterday, 31 proud Professional Engineers, OSPE members and PEO dignitaries assembled at Queen's Park in celebration of the first annual Professional Engineers Day (#PEngDay) in Ontario. The first celebration of its kind in Canada, professional engineers working in all disciplines, sectors and regions of the province were formally honoured by the Legislative Assembly of Ontario.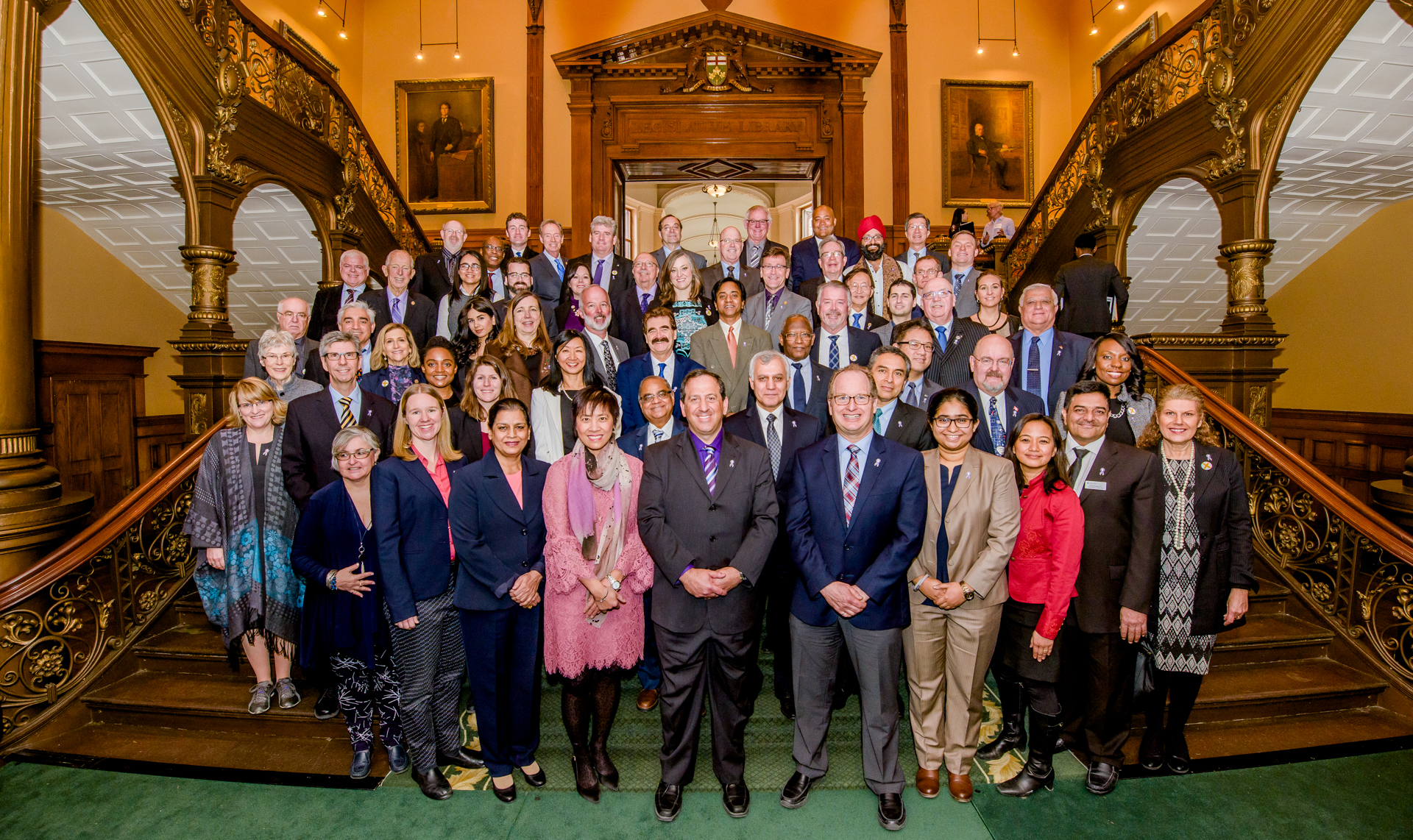 The Premier of Ontario, as well as many elected members of the Government, the Official Opposition and the Third Party expressed their gratitude for the innovative and paradigm-changing work that engineers carry out every day to solve society's most complex challenges.
For those of you unable to join us for our #PEngDay celebrations, never fear, today's blog post includes highlights and soundbites from the first #PEngDay in Ontario:  
[Best_Wordpress_Gallery id="22″ gal_title="PEngDay – Queens Park March 1.2018″]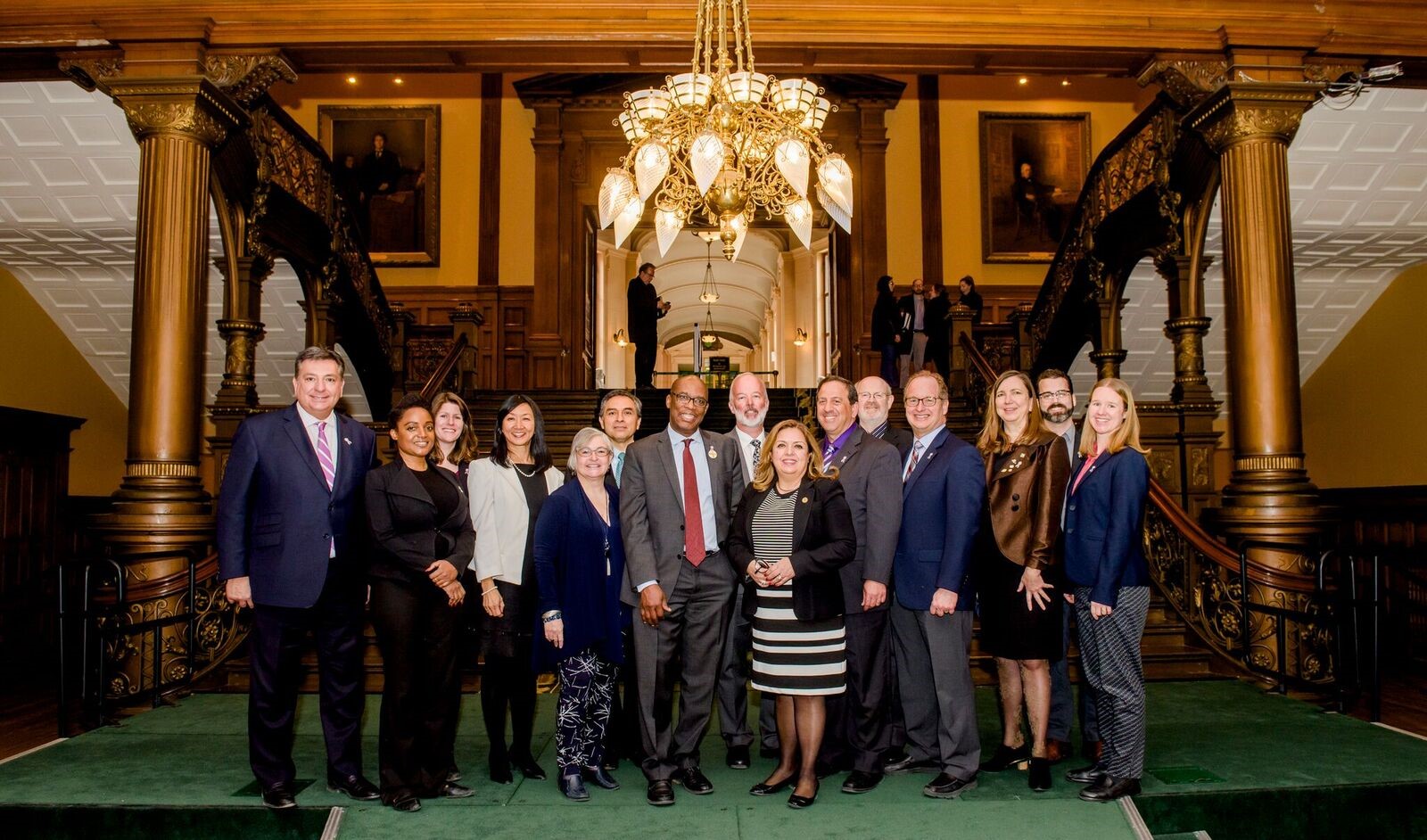 Members of both OSPE and PEO continued to mingle and celebrate Professional Engineers Day with their colleagues at an exclusive #PEngDay reception at the Wickson Social following the formal proceedings.
[Best_Wordpress_Gallery id="24″ gal_title="PEngDay – Reception March 1.2018″]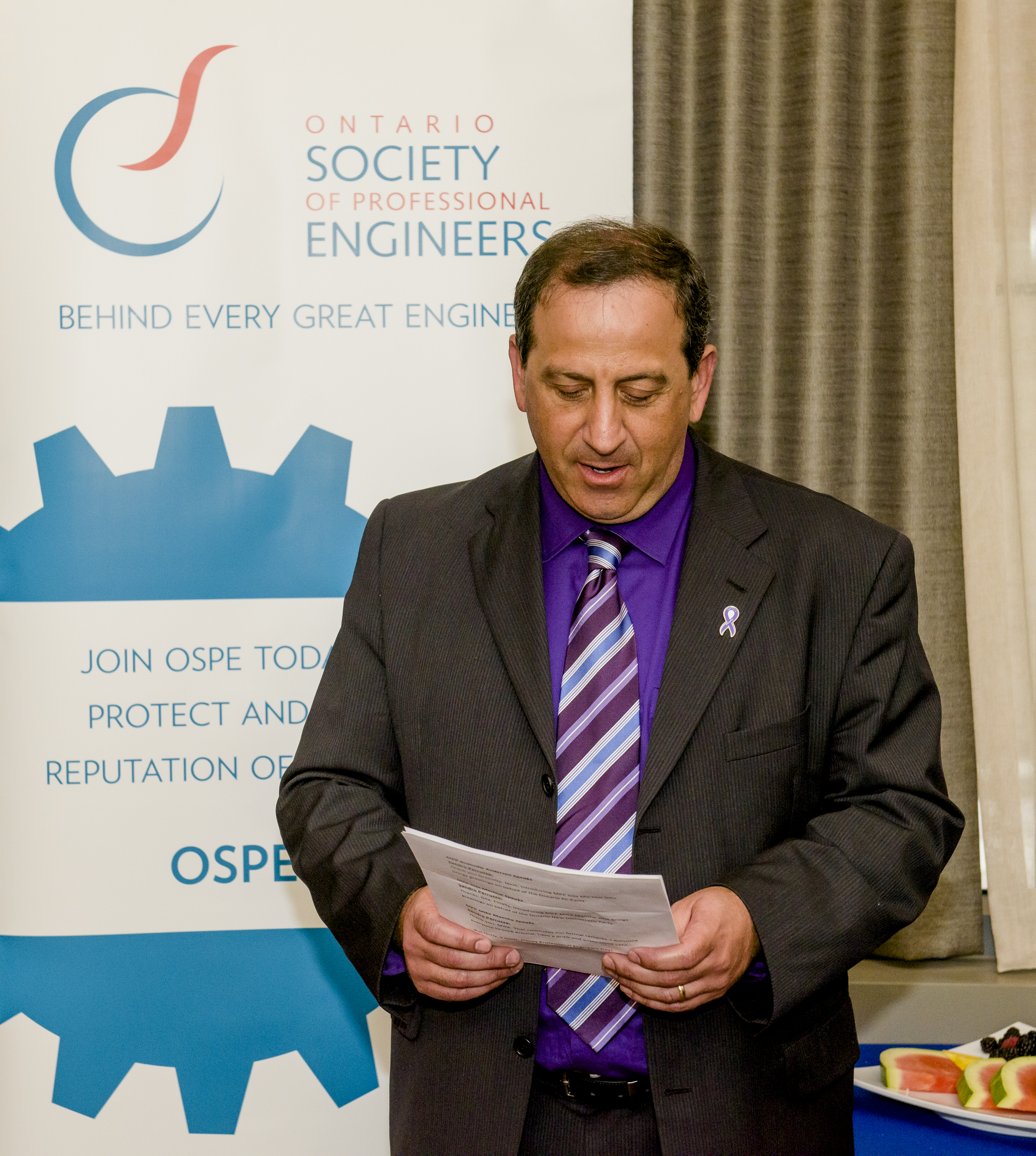 Sandro Perruzza, CEO of OSPE, thanked OSPE members for their support in making Professional Engineers Day a reality:
"Today was only possible because of our members – people like you – engineers who are committed to supporting the growth and advancement of their profession. You wrote, lobbied, called, emailed, and tweeted to give us this opportunity."
Jonathan Hack, P.Eng., OSPE President and Chair, expressed his thanks to all the Ontario politicians who vocalized their support and appreciation for Ontario's engineers. Special thanks went out to MPP Granville Anderson (Durham) for sponsoring the motion to declare March 1st Professional Engineers Day in Ontario:
"Put simply, our province wouldn't work without us – and it is wonderful to see the Government of Ontario acknowledge the importance and value of the work professional engineers do to build our communities and protect the public interest."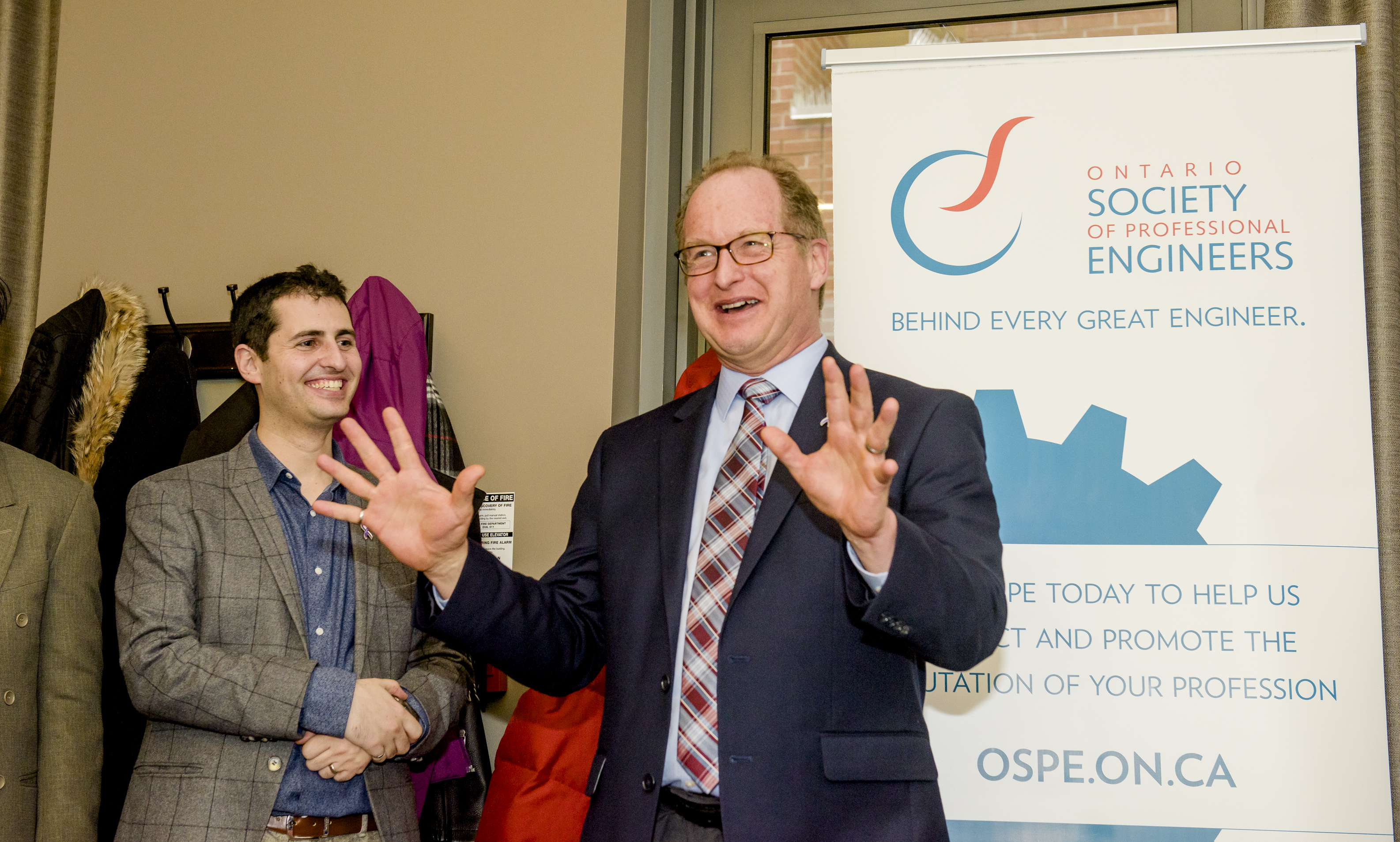 George Comrie, P.Eng., Past President of Professional Engineers Ontario (PEO), shared greetings and expressed his delight about the day's events.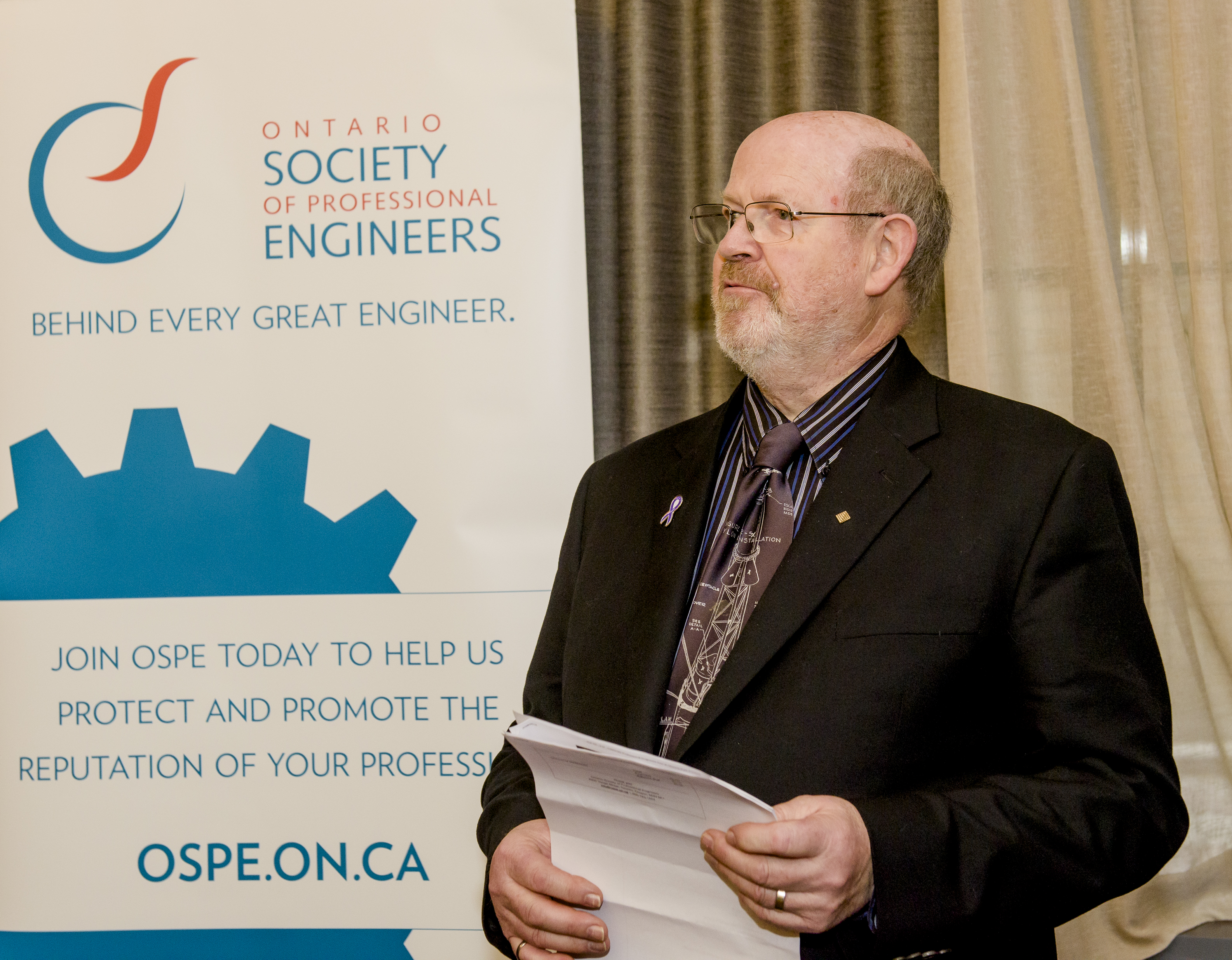 Representatives from all three parties were also kind enough to share remarks and chat with guests at OSPE's reception. Thank you to MPP Granville Anderson (Durham), MPP Gila Martow (Thornhill) and MPP Michael Mantha (Algoma-Manitoulin) for joining us.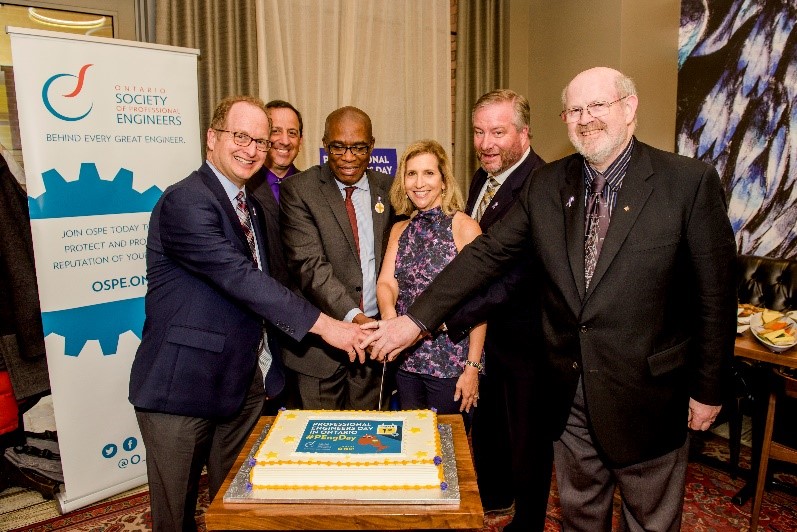 MPP Mantha even captured the excitement in the room with a lively group "selfie."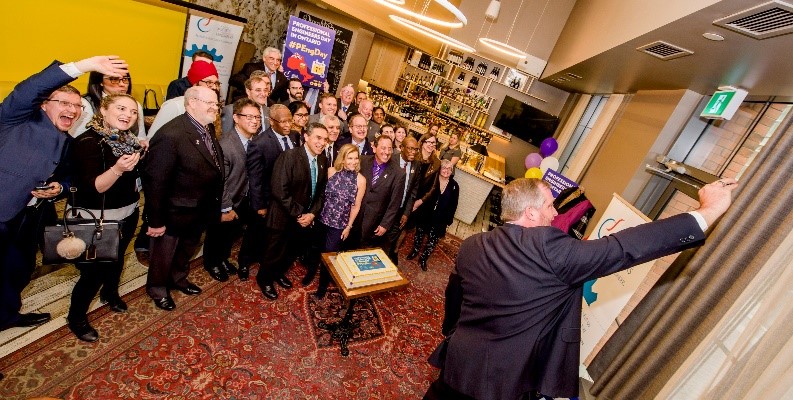 Professional Engineers Day generated a lot of excitement and buzz online – not only in Ontario, but Canada-wide. On March 1st alone, the #PEngDay hashtag was used more than 500 times, garnering over 360,000 online impressions!
Thanks to the engagement of our members and followers, fellow organizations, academic and industry partners, and engineers from across Canada, key engineering-themed words were trending on social media. There is no doubt that Professional Engineers Day raised positive awareness about the engineering profession and the inspiring contributions of Ontario's professional engineers. Now that's what we call teamwork!

Thank you to everyone who helped spread the word about #PEngDay by joining the conversation online.
Here are just a few examples of #PEngDay social media posts:
—
[Best_Wordpress_Gallery id="20″ gal_title="PEngDay – Social Media Posts"]
With the guidance and expertise of our members leading the way, our advocacy has made an impact! OSPE looks forward to continuing to work with all of our members, stakeholders, partners and politicians to take proactive steps to evolve and enhance the reputation of professional engineers.
For more photos from OSPE's Professional Engineers Day celebrations on March 1st, check out our Facebook photo album.
Thanks again to everyone who helped make this momentous occasion a success. Let's remember to recognize the engineers in our lives not just on Professional Engineers Day, but every day!