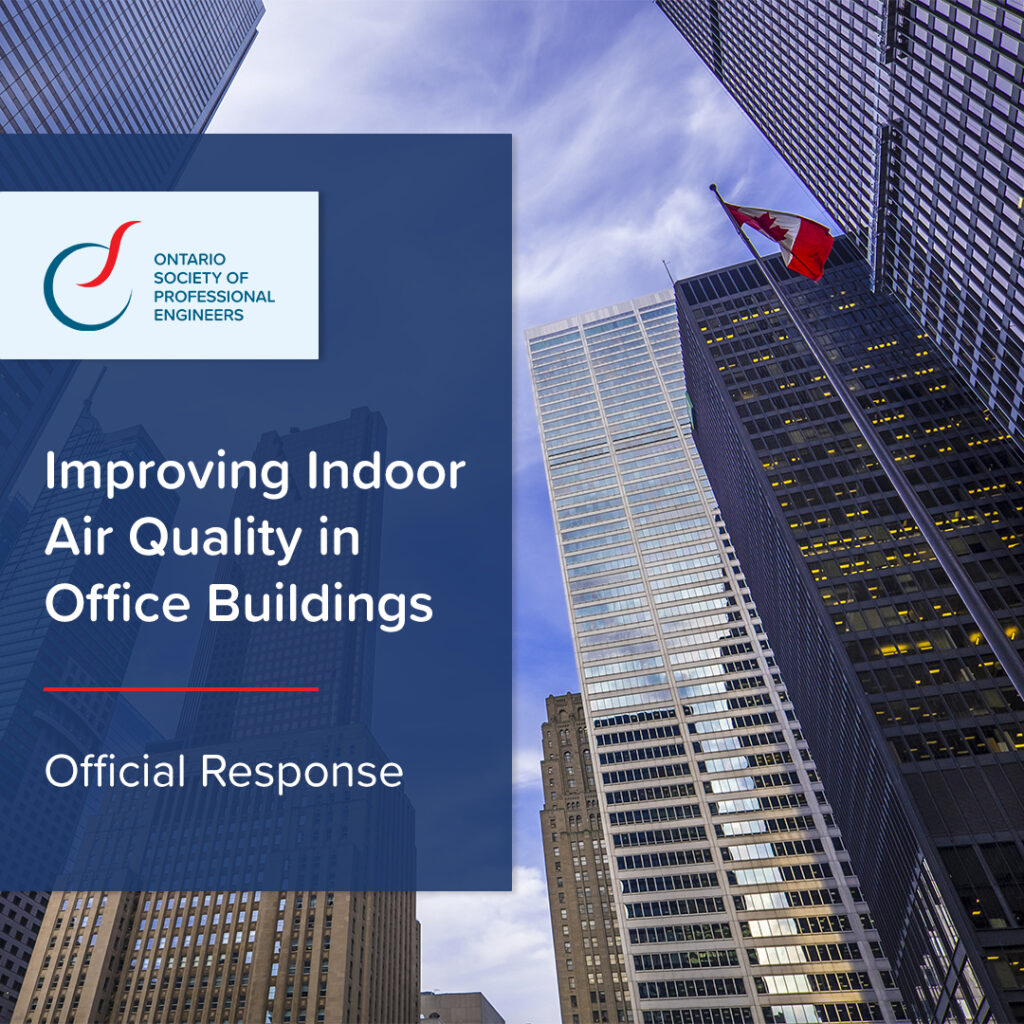 Indoor air quality (IAQ) is an essential aspect of healthy work environments, and OSPE is committed to advocating for the importance of IAQ. Earlier this week, we responded to Health Canada's call for consultation on improving indoor air quality in office buildings.
Our response comprises a comprehensive set of recommendations developed by the members of our IAQ Advisory Group. Specifically, it recommends the following:
Achieve a minimum of 6 air changes per hour in indoor spaces
Monitor indoor air quality with carbon dioxide sensors and target a ventilation rate of 8.5 litres per second per person
Use air filters with a minimum rating of MERV-13 to remove fine particulate matter (PM2.5)
Install upper-room UV systems
Avoid and disable all forms of additive air cleaning equipment
These recommendations are based on the latest scientific research and offer practical guidance for improving IAQ in office buildings. As we emerge from the COVID-19 pandemic and stay mindful of future outbreaks, it is critical to promote healthy indoor environments and safeguard public health.
Read our full submission.