OSPE Energy Task Force members were invited to Speak to the House of Commons Standing Committee on Natural Resources in Ottawa regarding Canada's Electricity Inter-Ties Strategy.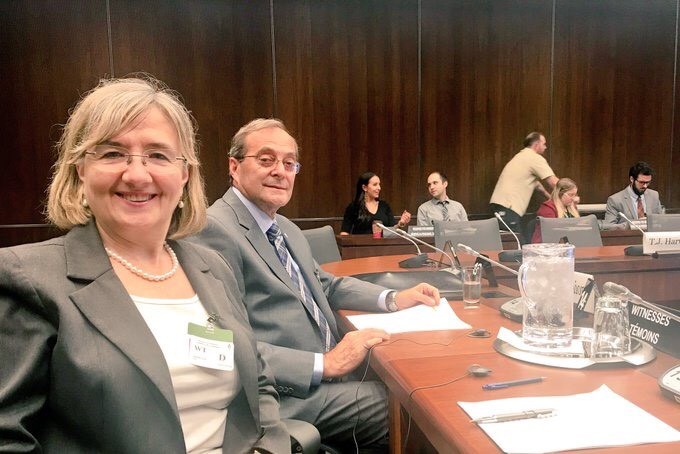 Canada must recognize the impact of changes to the North American electricity markets and ensure a thorough analysis of the 'winners and losers' before approving any investments in electricity intertie capacity. This analysis must include anticipated changes to the electricity market design during the lifespan of those investments–the exact kind of scenario analysis that professional engineers are most proficient at conducting. Engineers should therefore be utilized to determine best options going forward."
– Paul Acchione, P.Eng., OSPE Energy Task Force, to the House of Commons Standing Committee on Natural Resources

On October 4, 2017, OSPE Energy Task Force members Dr. Handan Tezel, P.Eng., Professor, Chemical and Biological Engineering at the University of Ottawa, and Paul Acchione, P.Eng., made a formal presentation to the House of Commons Standing Committee on Natural Resources to inform Canada's Electricity Inter-Ties Strategy.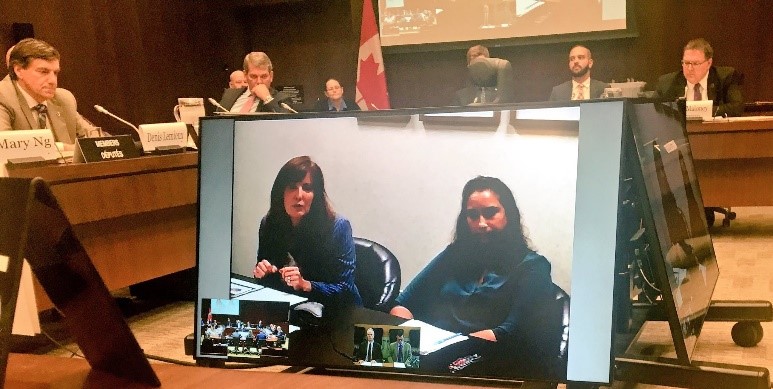 OSPE was invited by the Government of Canada to offer engineering expertise to support the development of a national strategy for interprovincial and international electricity interties into the United States. Ontario has experience with interties that carry electricity in and out of our province from both Canadian and US jurisdictions, and the federal government is now exploring the policy strengths, weaknesses, opportunities and threats of leveraging interties to enhance grid performance, improve affordability and reduce carbon emissions.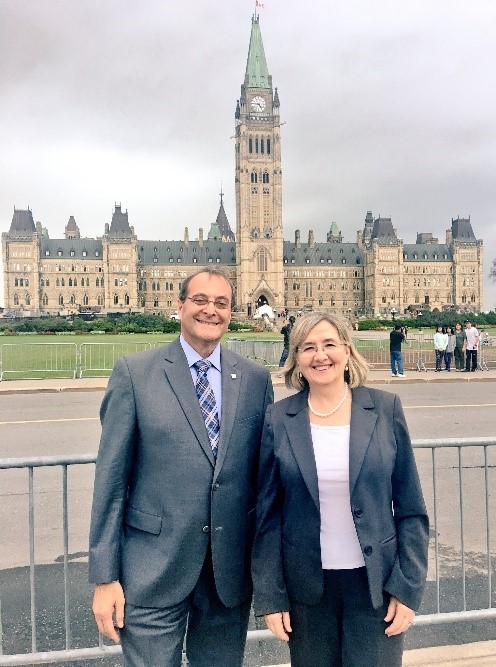 As this is principally an engineering undertaking, OSPE was identified as a key stakeholder to speak on behalf of the engineering profession. OSPE was also called upon in large part due to the accurate and thorough engineering analysis and reporting done by the Energy Task Force on affordable means for achieving emissions reduction targets in Ontario's power system.
Members of the Standing Committee were appreciative of the engineering expertise contributed by OSPE's Task Force representatives and the informed discussion that ensued as a result. The Committee has since reached out to OSPE to express their interest in having our engineering experts return on other key technical and strategic issues in 2018.
On behalf of OSPE, we would like to congratulate and thank presenters Dr. Handan Tezel, P.Eng., and Paul Acchione, P.Eng., for doing a tremendous job representing OSPE and communicating the value professional engineering brings to complex policy challenges.
Key Quotes:
Canada needs to think more broadly about its climate change goals. Reducing emissions across the entire economy requires us to examine and address our thermal energy needs. Canadian residents and businesses use approximately four times more thermal energy to run their homes and businesses than electrical energy. Presently, Canadian jurisdictions have the technology to economically reduce emissions in the electrical sector because the retail price for dependable, non-interruptible electricity is high enough to pay for the required clean capacity."
– Paul Acchione, P.Eng.
Displacing fossil fuels with surplus clean electricity when available is a viable carbon emission reduction strategy until the point at which new technologies become economical. Canada must also invest in the development of electrical and thermal energy storage technologies to drive down the costs, which will help both Ontario and Canada in the long term."
– Dr Handan Tezel, P.Eng.