"It's not enough to be shovel-ready – projects need to be shovel-worthy as well." – The Honourable Amarjeet Sohi, Minister of Infrastructure and Communities to the Toronto Region Board of Trade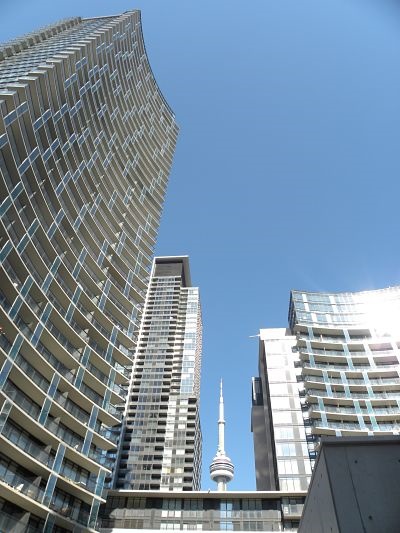 Much attention has been paid lately to infrastructure spending as an investment in the future of Canada's economic and social well-being. All levels of governments have identified the need for and/or pledged billions of dollars toward building or revitalizing Canada's public infrastructure. For Ontario, the federal and provincial governments plan to invest $255 billion over the next 10 years. But, what do the experts say is the return on investment for these necessary projects? More importantly, how do we ensure new structures, networks and services are not only "shovel-ready" but also "shovel worthy"?
Almost 60% of Canada's core public infrastructure is owned and maintained by municipalities – with an estimated value of $1.1 trillion. This includes water systems, roads and bridges, buildings, sport and recreation facilities and public transit. According to the recently released Canadian Infrastructure Report Card, nearly 35% of Canada's municipal infrastructure is in fair, poor, or very poor condition.
There are two overarching types of infrastructure projects to fund. First, projects that fix aging assets that, if not renovated, could put public safety at risk. Second, new infrastructure projects that, if developed, will enhance quality of life and benefit the economy and environment.
Many studies indicate that there are significant positive returns on investment resulting from funding infrastructure projects. As the Broadbent Institute notes, over the long term, every dollar of public infrastructure investment made by the government results in a contribution of between $2.46 and $3.83 to the Gross Domestic Product (GDP). A new report entitled Investing in Ontario's Infrastructure: A Prosperity at Risk Perspective, with an analysis of the Greater Toronto and Hamilton Area by the Canadian Centre for Economic Analysis (CANCEA) supports this. CANCEA's study found that every $1 billion invested generated $16.3 billion in GDP, 85,000 job-years, $1.7 billion in provincial tax revenue and $1.6 billion in federal tax revenue over a 30-year period.
OSPE agrees that funding infrastructure projects are a beneficial, long term investment. But for new infrastructure projects, the question remains: how do governments determine which ones are needed?
In the January/February 2016 issue of ReNew Canada, Barry Steinberg, CEO of Consulting Engineers Ontario, outlines the process needed to effectively allocate funds to infrastructure projects: "successful infrastructure investment is the product of sound, meaningful and effective long-term planning."
The Mowat Centre report, From the Ground Up: The Role of Local Government in Building Canada's Economic Infrastructure Network echoes this sentiment stating, "involving all orders of government – and strong coordination among them – is critical to strategic decision-making, particularly for infrastructure projects that will likely have the greatest impact on economic growth and productivity." However, the report points out that "there are also few opportunities for municipalities to directly engage with the federal government to share insights on the impacts of a given project on their jurisdiction during planning stages, as well as on local needs and potential capacity issues." How do municipalities amplify their voice?
Another key issue increasingly being recognized is that climate change is resulting in increased weather-related catastrophes. TD Economics reports that the long-term financial impact of natural catastrophes is estimated to cost Canadians $5 billion per year in 2020, rising to between $21 and $43 billion by 2050. Engineers recognize that part of the problem is that our aging, underground infrastructure can no longer handle severe rain and flooding. Few would argue that replacing or upgrading sewer and water main pipes are not shovel-worthy. However, is this viewed by funders and politicians as a priority over new transit projects like the Relief Line in Toronto, affordable housing or new hospitals? Given that funding is finite, money must be spent wisely and hard decisions need to be made.
The Construction and Design Alliance of Ontario (CDAO), of which OSPE is a member, is arranging meetings with Minister Sohi to discuss how CDAO can work collaboratively to maximize the federal government's 10-year infrastructure plan. CDAO stresses to all levels of government that key decisions on infrastructure should be evidence-based and made in consultation with professionals who have expertise in infrastructure, including engineers. As OSPE's CEO Sandro Perruzza, states "engineers are key to the effective design and development of virtually all aspects of infrastructure. It is incumbent upon OSPE to place engineers at the forefront of those who determine where funds should go so projects get done."