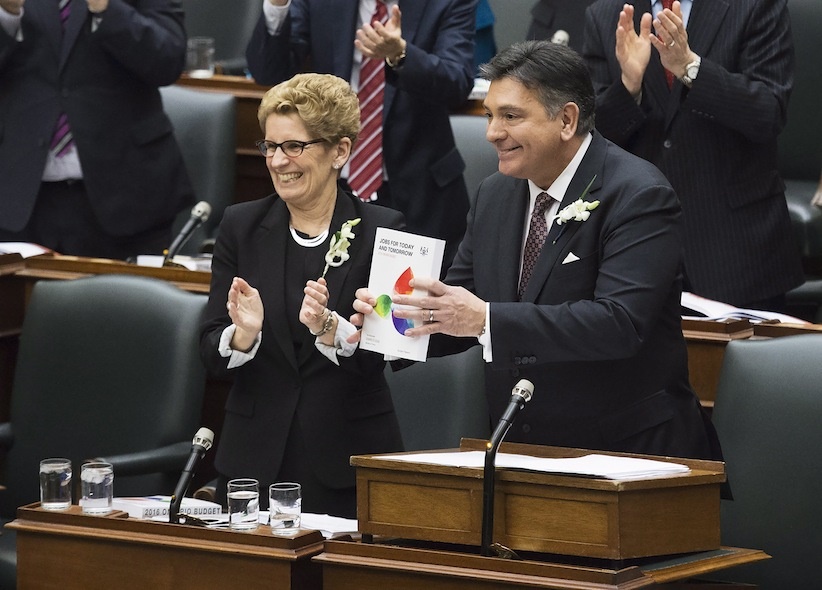 Other than cap-and-trade, mainstream media is focusing their coverage of yesterday's 2016 Ontario Budget announcement on education, health, taxation and pensions.
OSPE was invited to attend the budget 'lockup' yesterday and had a chance to thoroughly review the budget hours before Finance Minister Charles Sousa rose in the legislature to announce it.
Watch a video of Minister Sousa's infrastructure announcement here: http://globalnews.ca/video/2541028/liberals-announce-160-billion-dollar-investment-in-public-infrastructure
In terms of engineering, the following highlights are of interest to OSPE:
The 10-year infrastructure investment has increased to $137 billion
The linkage between current climate change impact and its threat to infrastructure is clearly stated; there is growing consensus that if left unchecked, climate change will create significant economic damage and negative environmental impacts
Cap-and-trade proceeds will be specified by law to be directed to reducing greenhouse gases and to fund green projects
Programs will be developed giving communities expanded access to natural gas supplies
There is continued commitment to developing the Ring of Fire
While not emphasized, the need for the Relief Line is recognized
Expansion of the Regional Express Rail will continue
Significant transportation infrastructure will be developed in all regions of the province
Through its task forces, OSPE will be monitoring and submitting ideas and comments from an engineering perspective throughout 2016 to ensure these promises are implemented and most importantly planned efficiently, effectively and with evidence-based input from engineers and other professionals.