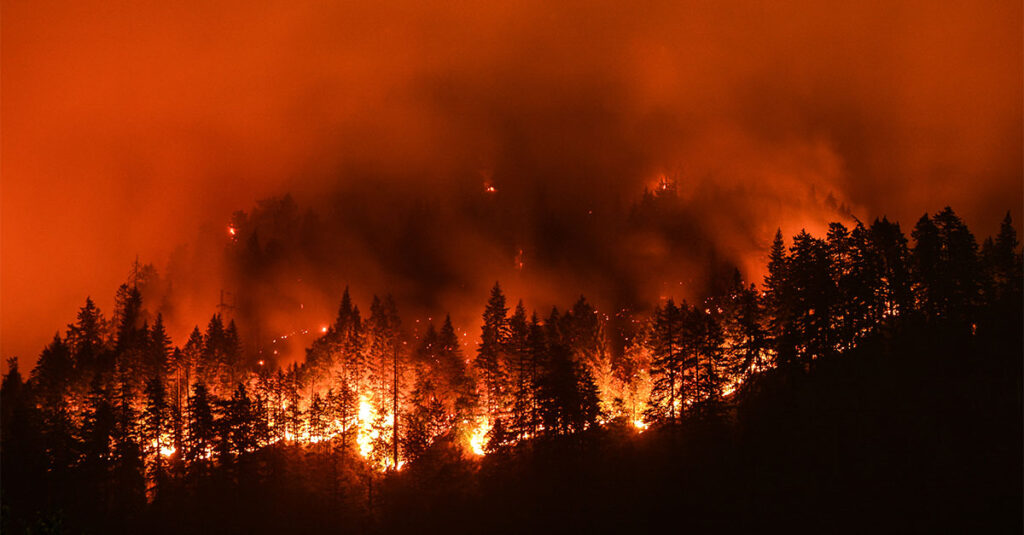 Throughout the month of June, the impacts of Canadian wildfires have made international headlines. Smoke has clouded skies in the United States and even the United Kingdom, and over 400 active wildfires continue to burn across Canada. This serves as a reminder that the impacts of the climate crisis can affect various regions, and it is essential to recognize our interconnectedness.
The Ontario Society of Professional Engineers (OSPE) firmly believes in the importance of addressing climate change and its far-reaching consequences, with these wildfires being the most recent example.
These fires have wreaked havoc on hundreds of communities, resulting in loss of life, displacement, and significant damage to our precious natural resources. The science is clear and compelling: the climate crisis, driven by human activities, has intensified the frequency and severity of wildfires, among other natural disasters, and poses a grave threat to our environment and our way of life. 
Professional engineers have a duty to protect the public and the environment. They understand the intricate relationship between climate change and the increased risk of extreme weather events, and they must be listened to as an important voice for change. These recent events are another urgent wake-up call that action to address the root causes of climate change is needed immediately. 
At OSPE, we are committed to fostering collaboration and knowledge sharing among our members and stakeholders, especially government officials. We provide a platform for professional engineers to exchange ideas, develop innovative solutions, and contribute to the discourse on climate change mitigation and adaptation. We are confident that progress can be made together, but only if we start prioritizing appropriately and collaborating urgently.
We extend our support and solidarity to all those affected by the wildfires in Canada. Let us recognize that these fires are not isolated incidents, but rather a sobering reminder of the need to act on climate change. As professional engineers, we have the skills and knowledge to help Canada be a leader in creating a sustainable future.
Please join our advocacy efforts to ensure engineers are included in the solution to our greatest challenge. To learn how you can participate, email advocacy@ospe.on.ca.