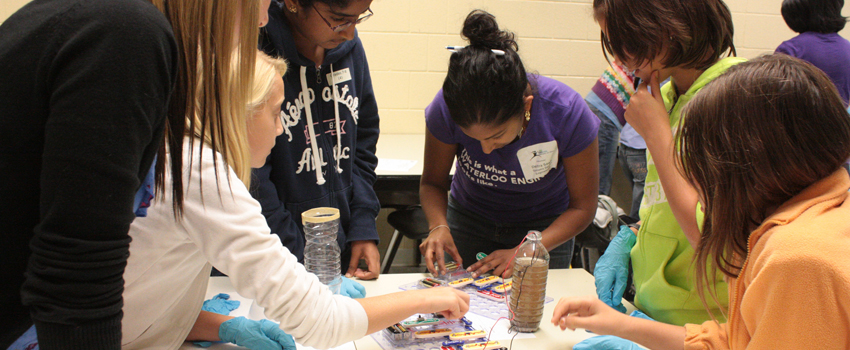 Last week, a 9-year old girl in northern Ontario tried to register for an introductory robotics class at Timmins Public Library. Initially, Cash Cayen was informed that the course was intended for boys only.
Cash decided to create a petition on Change.org to have the library class open to all children, which has now received almost 35,000 signatures of support, not to mention much media attention and encouragement from those working in various science, technology, engineering and mathematics (STEM) fields.
The library has since apologized and opened up the summer program to all children from 9 to 12 years of age.
OSPE would like to applaud Cash for having the courage to push back and stand up for other children in her community and across Ontario who are passionate about science and engineering.
In an interview with CBC Sudbury's Up North radio program, Cash's mother Caroline Martel talked about how Ontarians can help address this issue.
"We as a society need to send our girls messages of support and encouragement.
I think that everyone should be empowered and encouraged to learn about and join the STEM fields – especially girls," Martel said.
Through OSPE's Women in Engineering Advisory Committee (WEAC), OSPE encourages more women to study engineering, consider engineering as a career, and take on leadership positions in the engineering profession.
As a recent OSPE report found, only 22% of women with engineering degrees actually worked as engineers or engineering managers.
How can we encourage more women to join and remain in the STEM sector? Why do you think it's important?