Since 1947, the Ontario Professional Engineers Awards (OPEA) have recognized professional engineers in Ontario who have made outstanding contributions to their profession and their community.
This year, the Ontario Society of Professional Engineers is proud to honour the 2021 OPEA winners at a virtual awards gala on Friday, November 26, 2021 at 8:30 p.m. The virtual gala can be streamed live at www.opeawards.ca.
The 2021 Awardees include:
Professional Engineers Gold Medal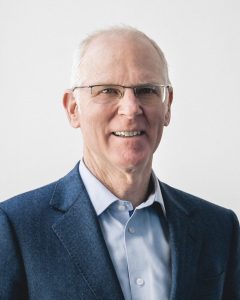 Peter Halsall, P.Eng.
Principal, Chairman, Purpose Building Inc.
As Chairman/CEO of the Halsall group of companies, Peter Halsall led the integration of sustainability into all aspects of its businesses and services and its growth to over 350 employees. Halsall Associates delivered structural engineering, building evaluation/restoration and green building engineering. Halsall also started three other companies within the Halsall Group: BuildingWeb (a software service for managing building data); Pivotal Projects (a building project management company); and Loop Initiatives (a corporate sustainability advisor). Read more about Halsall at opeawards.ca/awardees.
Professional Engineers Citizenship Award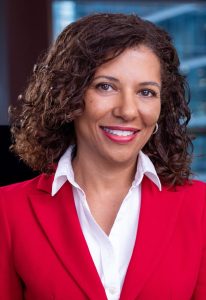 Sandra Odendahl, P.Eng.
Vice President, Social Impact & Sustainability, Scotiabank
Since obtaining her MASc. in Chemical Engineering, Sandra Odendahl has championed sustainability and innovation in industry and finance, leveraging her knowledge of environmental science and engineering to enable sustainable and socially responsible innovation in the financial sector. Currently, as Vice-President, Social Impact & Sustainability for Scotiabank, Sandra leads the team responsible for developing strategies and executing programs in corporate sustainability, global donations, employee engagement, and ESG reporting.  Read more about Odendahl at opeawards.ca/awardees.
Engineering Medal – Engineering Excellence

Dr. Baher Abdulhai, Ph.D., P.Eng.
Professor, Civil Engineering, University of Toronto
Dr. Baher Abdulhai is a professor in the Department of Civil and Mineral Engineering at the University of Toronto where he develops intelligent transportation systems—artificial-intelligence-based traffic control and solutions to major urban transportation management problems. Dr. Abdulhai's work on traffic control using reinforcement learning and deep learning has resulted in patented technologies, including his MARLIN smart traffic lights control software—a machine-learning-based control software system for self-optimized traffic lights that reduces delays at intersections without requiring infrastructure expansion. The software enables traffic light systems to self-learn and collaborate with neighbouring traffic lights wirelessly and reduces motorist delays at intersections by an average of 40 per cent. Read more about Abdulhai at opeawards.ca/awardees.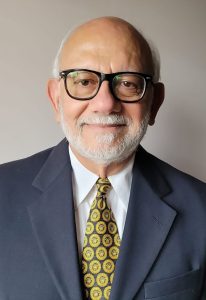 Prabhat Kumar (Ted) Tandon, P.Eng.
Vice President, JNE Group of Companies
A structural engineer by training and a PEO-designated consulting engineer, Ted Tandon's body of engineering design work can be seen throughout Hamilton and the Golden Horseshoe, including standout projects such as the Pearson International Airport Control Tower, the Institute for Applied Health Sciences and the Mathematics Centre, the Canadian Warplane Heritage Museum, the Transport Canada Aircraft Hangar in Mt. Hope,  General Motors Canada, East Engine Plant Addition in St. Catharines, the Chrysler Canada, Casting Plant Addition in Etobicoke, and the Nestle Purina, Pet Food Plant in Clarkson, to name a few. Read more about Tandon at opeawards.ca/awardees.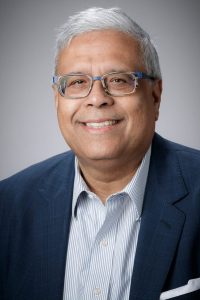 Dr. Ishwar Puri, Ph.D., P.Eng.
Dean of Engineering and Professor, McMaster University
Dr. Ishwar K. Puri is dean of the Faculty of Engineering and professor of mechanical engineering at McMaster University in Hamilton, Ontario. At McMaster, he is also an associate member of the departments of engineering physics and materials science and engineering, school of biomedical engineering, as well as founding academic director of the Computing Infrastructure Research Centre (CIRC). He is recognized for experiential learning programs. At McMaster, all first-year engineering students follow an innovative project-based curriculum delivered through a year-long thirteen-credit course that integrates core engineering curricula across all engineering disciplines and places human-centred engineering design and ethics at the centre of engineering curricula. Read more about Puri at opeawards.ca/awardees.
Engineering Medal – Management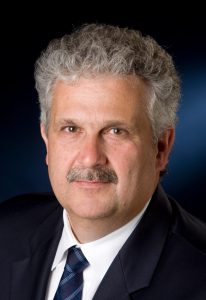 Hugo Blasutta, P.Eng.
Executive Vice President, Transportation & Infrastructure, WSP Canada
Hugo Blasutta is a professional engineer and business executive with more than 40 years of management experience in the consulting engineering industry. His numerous executive roles include Partner at Yolles Partnership Inc., CEO of MMM Group Limited, and President and CEO of WSP Canada Inc. In these roles, he revitalized these organizations, instituting a high-performance culture, recruiting and developing leading technical and business talent, and developing and implementing ambitious strategic plans. Read more about Blasutta at opeawards.ca/awardees.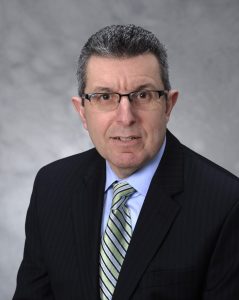 Michael D'Andrea, P.Eng.
Chief Engineering & Executive Director in the Engineering & Construction Services (ECS) City of Toronto
As the Chief Engineer & Executive Director in the Engineering & Construction Services (ECS) Division for the City of Toronto, Michael D'Andrea is a professional engineer and leader who has improved the lives of Torontonians with some of the city's most complex municipal projects. D'Andrea currently leads the Engineering & Construction Services (ECS)—a team of more than 600 professional and technical staff providing engineering design and construction services to both internal and external municipal clients. Read more about D'Andrea at opeawards.ca/awardees.
Engineering Medal – Research & Development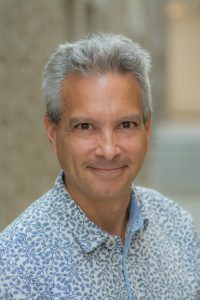 Dr. Michael F. Cunningham, Ph.D., P.Eng.
Professor of Chemical Engineering, Queen's University
A professor of chemical engineering at Queen's University and Ontario Research Chair in Green Chemistry and Engineering, Dr. Michael Cunningham's contributions in sustainable engineering, replacing solvent-based processes with water-based processes, and developing sustainably sourced materials have had significant environmental, health and economic impacts on society, and influenced the thinking and work of his peers. Dr. Cunningham has spent over 25 years studying how to reduce the environmental and health-related impacts of processes used to make polymeric materials, which comprise a major segment of the global materials market. His focus has been on replacing environmentally harmful processes that employ organic solvents with environmentally benign water-based processes. Read more about Cunningham at opeawards.ca/awardees.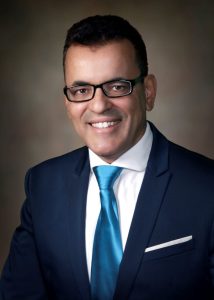 Dr. Moncef L. Nehdi, Ph.D., P.Eng.
Professor, Department of Civil & Environmental Engineering, Western University
Over two decades of visionary and impactful research, Dr. Moncef L. Nehdi made transformative, multi-sector contributions to engineering R&D. In the early 1990s, his research triggered the emergence of Portland limestone cements in North America, reducing the cement production carbon footprint by about 15 per cent. He also developed the use of cement kiln dust and class C fly ash to mitigate acid mine drainage, the largest environmental liability of Canada's mining industry. Read more about Nehdi at opeawards.ca/awardees.
Engineering Medal – Young Engineer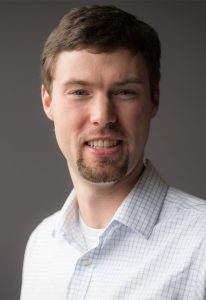 Dr. Eric Diller, Ph.D., P.Eng.
Associate Professor, Mechanical Engineering, University of Toronto
Dr. Eric Diller, an associate professor at the University of Toronto's Department of Mechanical & Industrial Engineering, has made a name for himself bringing magnetic wireless small-scale robots from an untested concept to application. He has developed new capabilities for actuation and control of biomedical microdevices, and has developed new devices such as miniaturized surgical tools—tiny robots which can be wirelessly controlled and moved and enable a new approach to non-invasive medical procedures. Dr. Diller shrinks the mechanical and electrical components of robots down to micrometer size and uses magnetic fields and smart materials to make these small mechanisms functional. He is currently collaborating with a neurosurgeon and company to develop a new class of miniaturized neurosurgical tools using his techniques. Read more about Diller at opeawards.ca/awardees.
Call for Nominations for 2022 OPEAs
OSPE invites you to celebrate the achievements of your peers and colleagues by nominating them for the 2022 Ontario Professional Engineers Awards.
Only one nominator and two referees are required for individual OPEA categories. The nomination deadline is 4 p.m. EST on February 23, 2022. Learn more and nominate a deserving colleague for the 2022 OPEA awards at opeawards.ca. 
Completed nomination packages should be submitted to awards@ospe.on.ca.