The 2

nd

Concession Project

|

Mark Nykoluk, P.Eng.

, PMP

 
Senior

Project Manager, Transportation Services, The Regional Municipality of York
—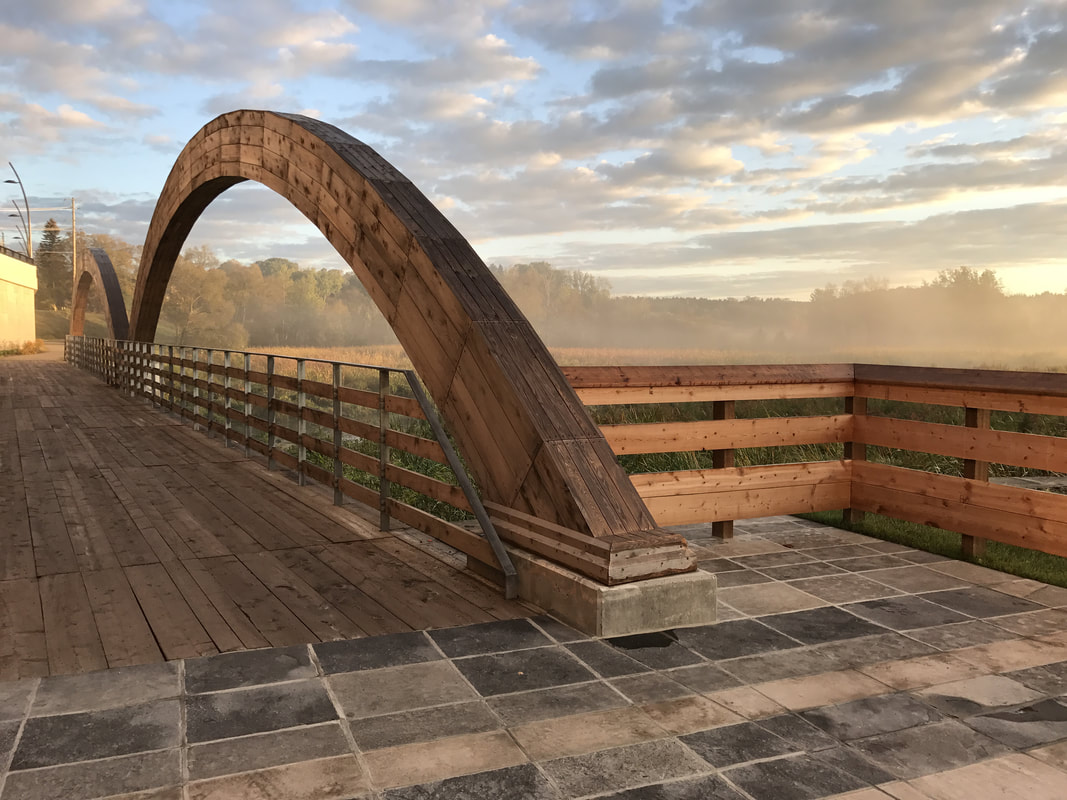 Improving mobility while protecting the environment in a fast-growing region, York Region's 2nd Concession Project connects growing communities and encourages healthy activities such as cycling and walking.  
Prior to construction, this major north-south arterial corridor located in the Town of East Gwillimbury carried 12,000 vehicles per day. With planned and approved growth, traffic is projected to increase to 25,000 vehicles per day by 2031. Post construction, the widened corridor improves connectivity within York Region, and on to Highway 404 and beyond to other Greater Toronto Area (GTA) communities.  
The project was completed in August 2017, when the two-lane local road was widened to a four-lane urban arterial. With much community engagement, the project included road widening, trails, three bridges, retaining walls, active transportation infrastructure, stormwater management, gravity and large force main sanitary sewers, and a watermain. The initiative was completed in less than nine years including planning, detailed design and construction—a remarkable achievement for a $105 million project with a $56 million transportation component. 
Positive impacts to the local community are immense. The project increases travel options for all corridor users through greater road capacity and access to York Region's road network, and improved trail connections and sidewalks. It also provides dedicated and illuminated cycling infrastructure separating vehicles from cyclists, creating a more comfortable experience for all users. The project's trunk sanitary sewers and watermain provide essential servicing to new residents and allow for future growth. 
The 2nd Concession Project provides a number of new features:  
A roadway widened to four lanes with curbs and storm sewers

 

Rebuilt Holland River Bridge and a new Rail Bridge over the GO Barrie rail corridor

 

Added Pedestrian Bridge over the Holland River and upgraded trail connections, eliminating the need for pedestrians and cyclists to cross at road level

 

Enhanced Street lighting
Enhanced Cycling facilities

 

Added elevated boardwalk through Rogers Reservoir

 

Improved water and sanitary sewer infrastructure

 
The 2nd Concession Project was a complex project that brought together many disciplines and functions. It will have long-lasting and positive social impacts on its surrounding communities, and it will bring economic growth to the area.  
The 2nd Concession Project improves mobility for all corridor users, while protecting and showcasing the beauty of the natural environment including Rogers Reservoir.  
 Learn more about the highly anticipated Ontario Professional Engineers Awards (OPEA) Gala on November 17, 2018.