Sometimes the best way to appreciate and celebrate the engineering profession is to share the inspiring stories of engineers who have demonstrated a true passion for the profession. The following blog post is an oral history—as told by biological engineering graduate and certified prosthetist Karen Taylor—about how her grandmother's fortitude and career as an early female engineer have influenced three generations of women in her family.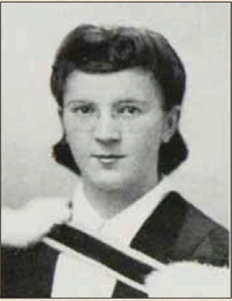 Completing the civil engineering program at McGill University in 1940, Ariadna (Ada) Alexandrovna Serbinova was denied an engineering degree on the basis that "no woman has the right to be an engineer." Graduating instead with a Bachelor of Science, Ada would not let this technicality stop her from pursuing what would become a successful international career in engineering.
"Good, better, best. Never let it rest until the good gets better and better, best." – Ariadna Serbinova
Ada Serbinova's personal motto reflects her story of strength and perseverance. With her knack for mathematics, her passion for engineering, and most importantly, her unwavering determination, Ada has only let adversity make her stronger – even at 99 years of age.
Ada's story begins in Rostov, Russia, during the wake of the Bolshevik Revolution. Born in 1917 into an elite family of Tsarist supporters, it wasn't long before Ada's father Alexander, realized that his family's social status could put them in grave danger. To protect his family's safety, Alexander, a mathematician, escaped to Canada in 1923 under the pretense of a gardener. Quickly re-establishing himself in a new country, Alexander relocated his wife and daughter to Quebec in 1925.
During the construction of their family home in Canada, Ada took an interest in watching her father work, and the pair would enjoy daily detailed conversations about mathematics. By the age of eleven, Ada had not only learned calculus, but her childhood as she knew it, effectively came to an end. Ada became her family's main provider after witnessing a tragic accident that claimed her father's life. She supported her mother and two younger siblings by taking on odd jobs, including designing, building and selling her first house for $3,000 at the age of sixteen, before going on to study engineering at McGill.
Because she was a woman, Ada wasn't wholly welcomed at the Faculty of Engineering and was tasked with chores like sweeping the building's steps, which – not one to cause trouble – she graciously accepted. Her academic prowess was, nonetheless, recognized by her peers and Ada tutored many of the men in her program, including her future husband, Ainsworth David Scott – better known as "Scotty". A Jamaican man, and the only man of colour in his class, Scotty founded the university's Cosmopolitan Club – of which Ada was secretary – to help promote equality among the nationalities and races on campus.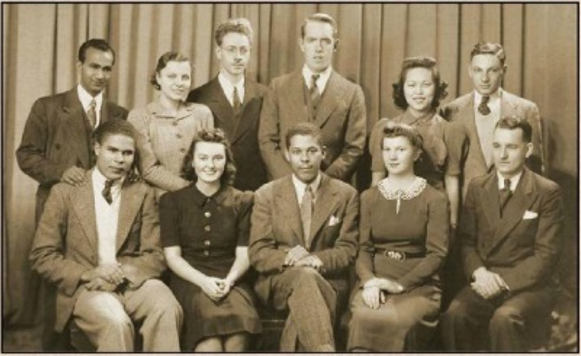 Always progressive and open to new opportunities, Ada and Scotty embraced many unique engineering jobs both across Canada and abroad. Their first move was in 1942 to Smithers, British Columbia. While Scotty was contracted to build an airport, a very pregnant Ada surveyed the interior of BC to scope out locations for potential underground fuel storage centres, lest the Japanese launch an attack on the West Coast. It was in Smithers that Ada gave birth to her daughter Zandra – Karen's mother – before moving back to Montreal with Scotty to begin new engineering contracts with Canadair. Here, the pair worked on the DC4 plane, which earned one of the highest-rated safety records in its time. Ada worked on air streaming, while Scotty tackled the fuselage.
In 1946, Ada and Scotty relocated to Jamaica to fulfill engineering contracts with the University of the West Indies (UWI). Ada was hired to design and build the accommodations for the university's professors and Scotty was hired to construct the faculty buildings and a university hospital.
"Initially [Ada] faced resistance from her subordinates – she was a white female in a leadership position in Jamaica – but the hostility ended quite quickly when the men that she was managing recognized her confidence and her capabilities," said Karen Taylor of her grandmother.
Staying true to their innovative propensities, together, Ada and Scotty built and designed their own house in Jamaica, complete with state-of-the-art design features including an entire wall of glass, a hanging staircase, and a curved cantilever staircase. Though their home rested on an unquestionably strong foundation, the same could no longer be said about Ada and Scotty's marriage. Shortly after giving birth to her second child in 1950, Scotty left Ada and remarried only five days after the divorce.
Though heartbroken, Ada demonstrated her resilience and independence by raising both of her children without any support from Scotty. Working as a high school math and physics teacher, and later as a Vice-Principal, Ada was able to send both of her children to McGill.
"My grandmother never dwelt on the adversities she faced. Instead, in the true spirit of engineering, she was a problem solver who used any obstacles as the tools she needed to create her own success," said Karen.
When Ada permanently relocated to Canada after her retirement, Karen gained a new calculus tutor and an even stronger bond with her grandmother and role model. Ada retaught Karen her high school calculus homework using the same methods that her own father had taught her back in Russia.
"For some reason, it all made so much more sense," said Karen. "I remember seeing those educational posters in the '80s that said, 'I want to be an engineer just like my mom,' and I would always change it to 'I want to be an engineer just like my grandmother.'"
At the age of sixteen, as if taking a page out of her grandmother's book, Karen faced her own trying time with nothing but courage and logic. Miscalculated treatment for a cancerous tumor in her shin bone meant that a standard bone graft and brace would be ineffective for Karen. Refusing to sit back idly, she took it upon herself to research her options and explore the possibility of creating her own customized brace. That's when Karen decided that a career in prosthetics was right for her.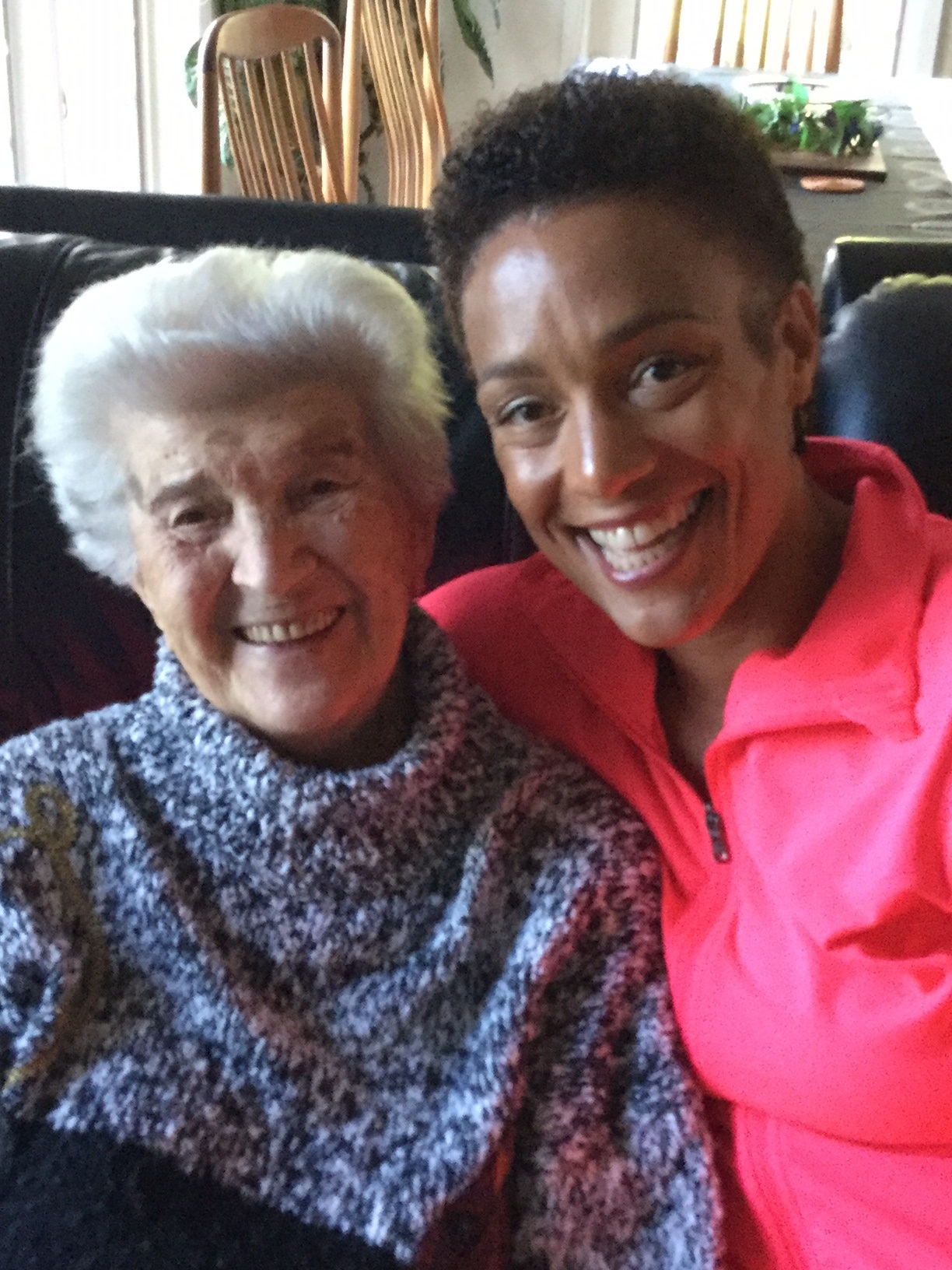 "I think that my experience and my exposure to math and engineering from my family, combined with the systematic thinking that an education in engineering gives you, I've been able to marry the analytical requirements of my job with the clinical and 'artsy' sides of my practice," said Karen.
Karen applies her engineering background daily in her work as a prosthetist, going through a system of analysis and troubleshooting for each patient. For example, Karen uses biomechanics to design and create a socket that fits comfortably on a patient's limb, and statically align a prosthesis to reflect the natural position of a patient's weight line through the selected components.
In a series of analytical examinations, she evaluates a patient's gait through dynamic alignment, in order to optimize a comfortable walking pattern, and minimize the amount of energy expended during walking.
Karen's eldest daughter has already discovered what seems to be a familial appreciation for the STEM subjects. At seven years old, her daughter Taylor says math is her favourite subject and Karen is encouraging both of her daughters to explore the subject and where it could lead.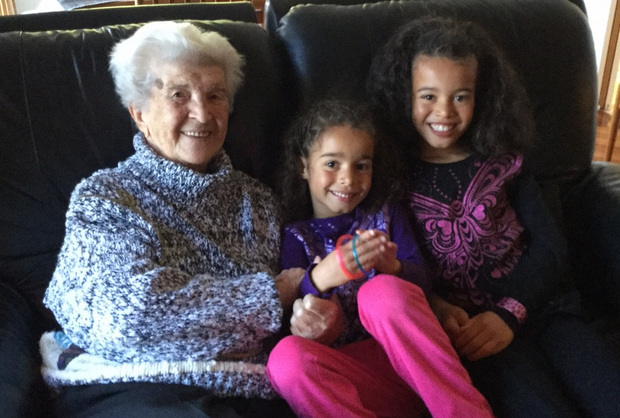 From the sounds of this family tale, it seems likely that there could be some new engineering professionals in the family in no time.
Source: Ainsworth David Scott: Ancestry, Life, Descendants, author Katrina Scott, copyright 2012