From January 29-31, 2016, OSPE had the honour of participating in the 37th annual Ontario Engineering Competition (OEC) hosted by the University of Waterloo. Encouraging participants to think outside the box, this year's theme was "Simple Innovation". OEC2016 hosted seven competitive events, each of which was designed to put a range of engineering competencies to the test.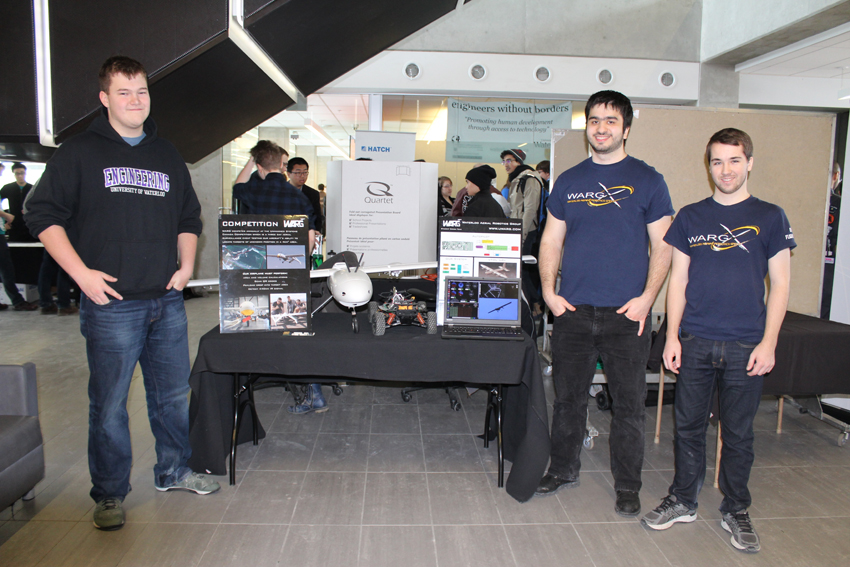 "In my experience as a 5-time judge at OEC, students enjoy the challenge as much as the end result," said William Bishop, faculty member of Electrical Engineering at the University of Waterloo. "Students really appreciate the feedback they get from industry professionals, and they enjoy the opportunity to network. It's tough to stand up in front of an audience and these events are great practice as they work toward their future career goals."
The competition line-up included:
Engineering Communications: Students delivered prepared presentations on the societal impacts of an engineering process or issue of their choosing in a manner easily understood by an audience of various technological backgrounds
Junior and Senior Design: Given four hours and budgetary constraints, students designed and constructed innovative prototypes as practical solutions to a previously undisclosed problem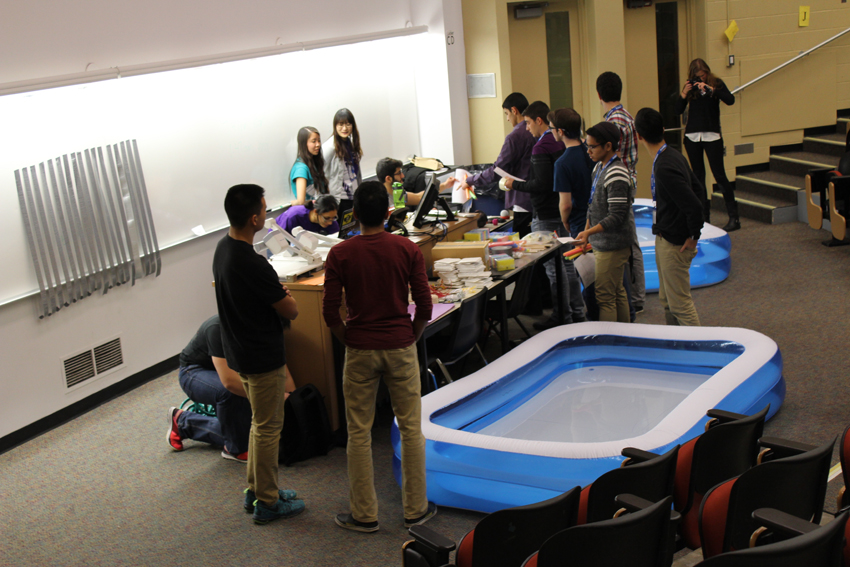 Consulting: Given six hours and a previously undisclosed problem, students developed practical solutions that demonstrated social, environmental, technological and economical resourcefulness
Parliamentary Debates: Student teams defended or refuted a previously undisclosed subject during parliamentary-styled debates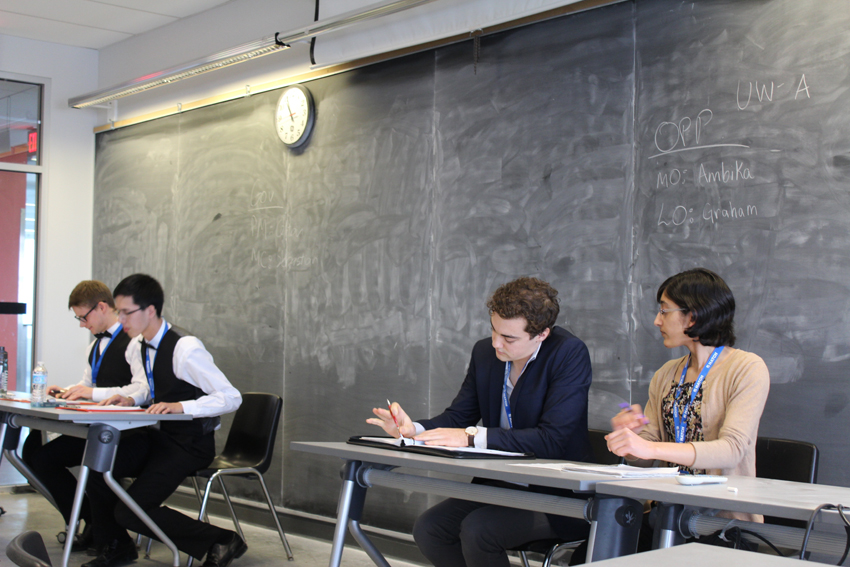 Programming: Students developed industry-quality software to solve a previously undisclosed problem
Innovative Design: Students presented prepared solutions to an identified engineering technology gap of their choosing
The first and second place winners from each category qualified for the Canadian Engineering Competition (CEC), hosted from March 3-6 2016 at McGill University.
While participants at OEC 2016 fully embraced the opportunity to engage in friendly competition with their peers, winning didn't appear to be the sole priority for many students.
"I like to participate in these competitions to fight the stereotype of the tongue-tied engineer," said Matthew LeFeuver, a chemical and biomedical engineering student at McMaster University, who placed third in this year's parliamentary debates competition. "Your experience during the competition is way different than in a classroom. You have a good idea what's coming when you sit down to write a test, but the challenge at OEC is to think on your feet."
LeFeuver's debate partner Neha Baqai, a mechanical engineering student who is completing an internship with Pepsi Co. agreed. "When I'm on the Pepsi Co. floor with a bunch of mechanics, I need to come up with witty banter and proper technical retorts on the spot in order to be taken seriously. These competitions are my training ground."
Incorporating communications and public policy considerations into the grading schemes, the primary purpose of these competition categories is to help the "modern engineer" connect his or her technical knowledge to the social sphere.
Click for more information on this year's competition.
Next year, OEC2017 will be hosted in Ottawa at Carleton University.