The world's population is growing rapidly, and with current rates of urbanization, another 2.5 billion people are expected to take up residence in our cities over the next three decades. This population growth is one of the primary factors that sparked the concept of "Smart Cities".
A smart city is an accumulation of smart technologies, smart energy consumption systems, smart buildings, smart mobility systems, smart waste management systems, smart water management systems, etc. That being said, how does adding the word "smart" before every term change the way our current cities are designed?
The word "smart" means adopting and adapting digital technologies to provide a better quality of life that is sustainable and environmentally friendly. From a civil engineering, transportation discipline perspective, this blog post addresses the role smart mobility plays in revolutionizing the way transportation systems are built today.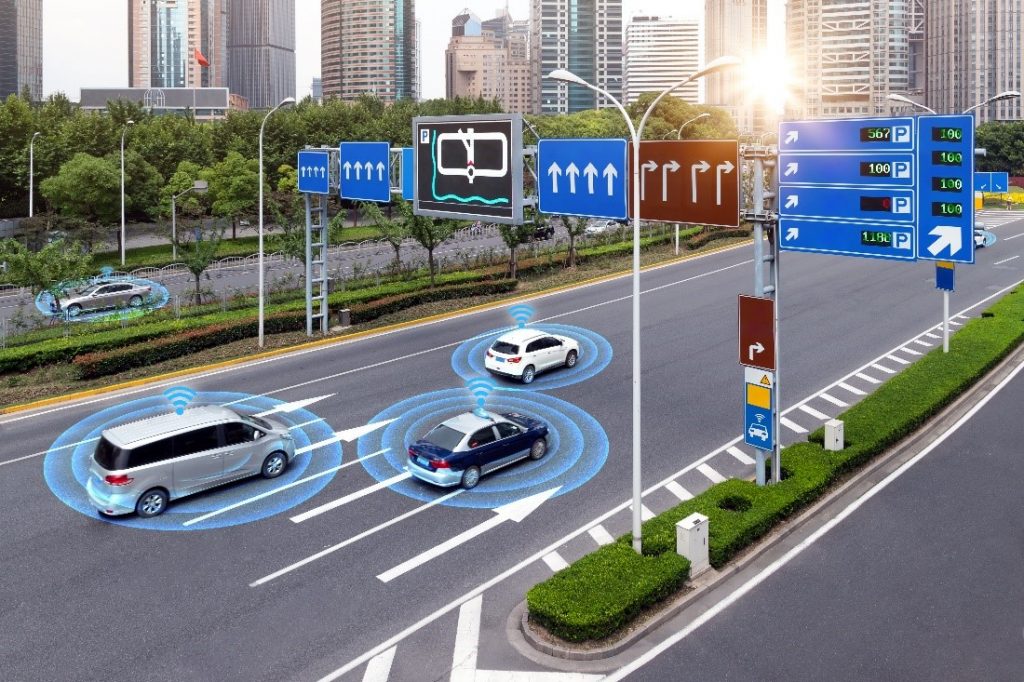 Adapting new emerging technologies such as automation, connectivity and electrification are three instrumental technologies that can help us create a green future for urban transportation systems. Recently, with the new technological revolution aka "the Fourth Industrial Revolution", some of these terms might sound familiar: "Autonomous Vehicle", "Connected Vehicle", "Connected Autonomous Vehicle (CAV)." But how do we distinguish between these terms or determine if they can be used interchangeably?
[WpProQuiz 4]
It is a general misconception that the term 'connected vehicle' refers to an autonomous vehicle. An 'autonomous vehicle' is a vehicle that is aware of its surroundings by creating an imaginary bubble around itself that is used to gather data using on-board sensors, such as cameras, lidars, radars, sonars etc., but doesn't have the capability of gauging anything that is happening outside of its bubble, for example, the congestion downstream of its route.
On the other hand, a connected vehicle is a vehicle that has the ability to communicate in a variety of ways with other vehicles, pedestrians, infrastructure, the cloud, etc., allowing it to be fully aware of things like congestion points in the network, when a traffic signal will turn green or red, or detecting a vehicle that is not visible to the human eye, so it can take precautionary measures.
Combining these two disruptive technologies gives us a robust technology that, when perfected, can:
Help save many lives by reducing the number of accidents, and;
Transform the transportation industry by reducing congestion through fostering faster, greener and cheaper transportation options.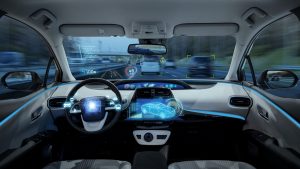 The Canadian Urban Transit Research & Innovation Consortium (CUTRIC) is taking a leading role in the Canadian CAV space through their National Smart Vehicle Demonstration and Integration Trial ("Smart Vehicle Project") which will integrate electric, automated, connected, low-speed shuttles (e-LSAs) in multiple jurisdictions across Canada as first-mile/last-mile solutions. The selected routes will begin or end at an existing transit station and either solve a first-mile barrier by driving through suburban neighborhoods to pick up residents and drop them off at a local transit hub, or alternatively, solve a last-mile barrier by transporting residents from a transit hub to a final destination (i.e. arena, shopping centre, business park, etc.).
This project is the first of its kind globally to deploy multi-manufacturer interoperable automated and connected vehicle systems on a single route, with a focus on standardizing vehicle to vehicle (V2V) and vehicle to infrastructure (V2I) communications systems, cybersecurity protocols, automated charging systems, and utilizing a single fleet management software across multiple manufacturers.
The Ontario Society of Professional Engineers (OSPE) funded a Mitacs Intern, Farah Samouh, co-supervised with Professor Bilal Farooq from Ryerson University, Laboratory of Innovation in Transportation (LiTrans,) and CUTIRC to assist with this project as part of her master's in civil engineering-transportation. This project falls within OSPE's mandate to foster collaboration between government, industry and academia, so that Ontario's engineering community is empowered to work with other professionals to help solve Ontario's complex challenges with evidence-based, innovative solutions.
Replacing personal ownership vehicles by using e-LSA for first/last-mile services is no longer a distant dream for the future; the future is now. Companies have started competing to harness these automated and connected services to substitute vehicles that consume fuel with new yet rapidly evolving technologies, and ultimately reduce harmful environmental impacts.