"I'd like to become an engineer reminiscent of the Apollo Generation. Short time frame, complex problem, elegant solution," said Andreas Zailo, a fourth year student in Lakehead University's mechanical engineering program.
And Zailo is not waiting until graduation to begin solving one of Canada's most pressing issues – high rates of food insecurity in northern communities, particularly amongst Canada's indigenous populations.
"Over a year ago, I was reading about Canada's food security issues and couldn't wrap my head around the fact that so little has been done to address this," said Zailo.
Zailo defines 'food insecurity' as the state of being without reliable access to a sufficient quantity of affordable, nutritious food. According to Zailo's research, remote communities tend to face the highest rates of food insecurity. There are 292 remote communities in Canada – 38 of which are in Ontario. Of those 38, 25 are First Nations communities. With food insecurity rates ranging from a Canadian average of 28% to as high as 45% in Nunavut, Zailo became inspired to develop a solution: a net-zero hybrid solar/geothermal greenhouse for isolated communities.
Applying principles of thermodynamics, heat transfer and renewable energies as taught by Lakehead professor Dr. Basel Ismail, P.Eng., Zailo, with peers Tyler Beckie, Alex Coulson and Evan Oulahen, developed an optimized greenhouse that would allow communities in northern Ontario to grow their own consistent and affordable natural food supply.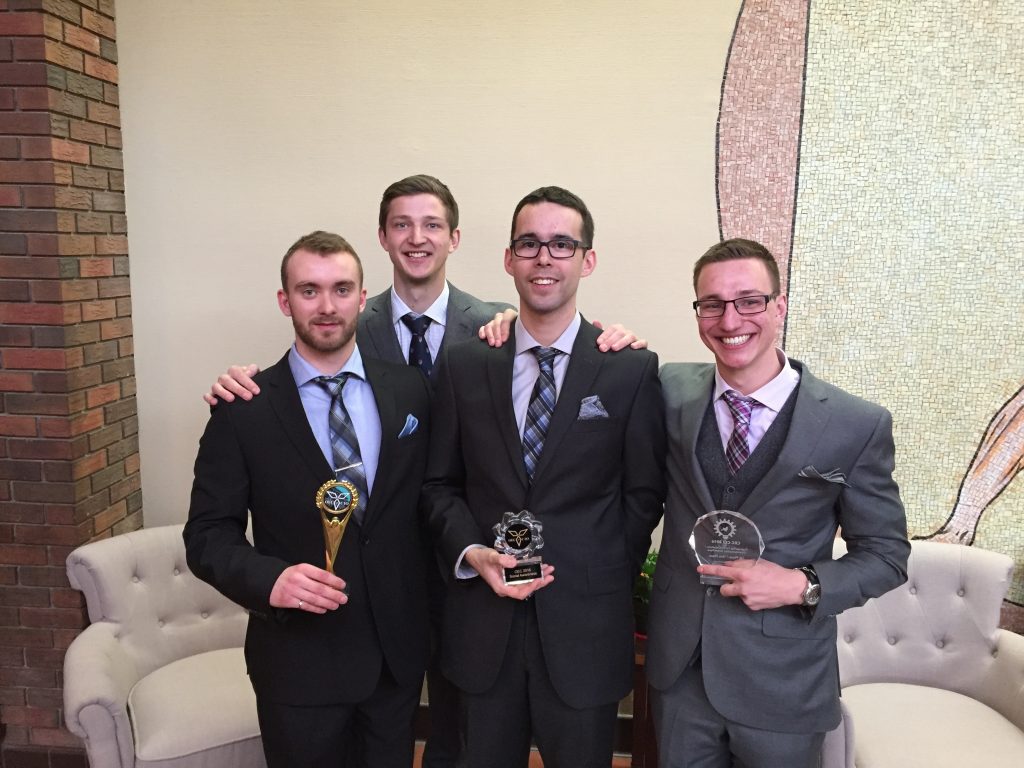 The proposed solution has the potential to address a number of the causes for high rates of food insecurity in remote communities, including:
The inability to grow food locally due to short growing seasons of less than 100 days
A lack of local food availability due to small population numbers, which restrict order capacities
A lack of education on what constitutes a healthy, balanced diet
High food prices, resulting from elevated costs of living and high operational costs
"When routes to remote locations are particularly difficult to traverse as a result of impediments like ice roads, journeys of the same distance can cost as much as ten times the amount," said Zailo.
The high financial and environmental costs directly associated with long-distance transportation are compounded by a number of indirect transportation costs, such as elevated rates of shrinkage. This means that the theft of a chocolate bar, for example, from a local northern business translates to a greater loss in transportation costs per unit than the same theft from a business in a more accessible community.
The food must also spend more time in transit, which leads to higher rates of spoilage and lesser saleability. Food products headed to a local grocery store in Toronto or Ottawa go through about five points of contact before they are purchased by a consumer, whereas products heading to northern reserves can go through as many as eleven.
Enter the optimized greenhouse. Selecting Whitesand First Nations as their case study point of reference, Zailo and team used the last five years' worth of data on temperature, wind speed and solar radiation from a Canadian weather station less than two kilometres away from Whitesand to inform their calculations and simulations.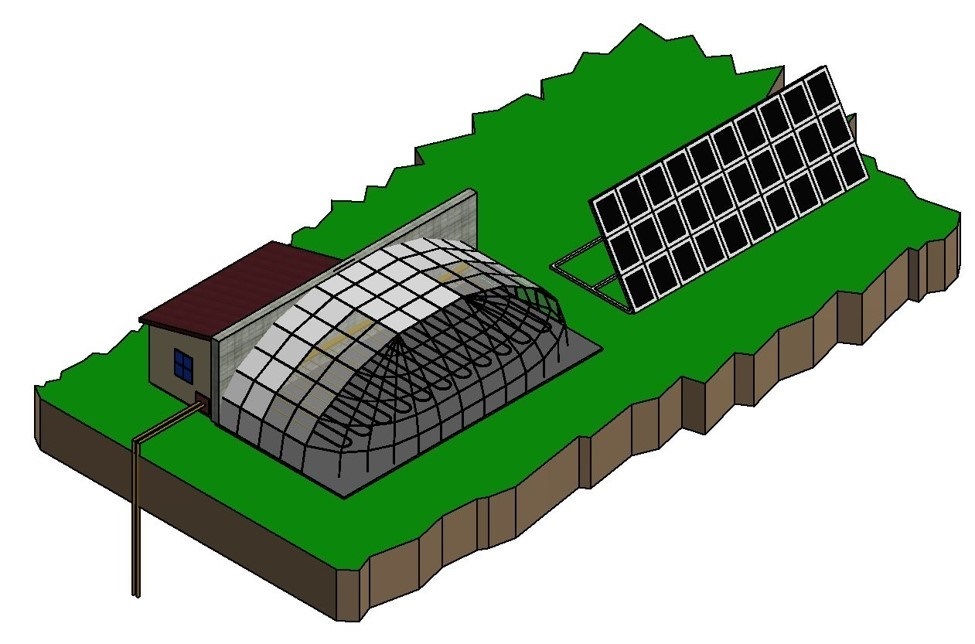 A combination of external solar panels, internal LED lighting and a hydroponic growing system – where plants grow in a nutrient-rich liquid solution instead of soil – allows plants within the optimized greenhouse to grow larger and more efficiently than in a standard greenhouse. Rather than planting and harvesting crops every three months, the optimized design follows a three-week growing cycle, allowing for more comprehensive year-round food production in remote areas.
The model uses solar photovoltaic technology for energy, passive solar design for additional solar gain and optimized geometry to maximize solar radiation. The optimized greenhouse features curved angles that drastically reduce the surface area of the greenhouse, preventing the collection of snow and ensuring solar radiation is at an optimal 90-degree angle throughout the day.
Having a smaller surface area also significantly reduces the amount of heat transfer. "Our optimized design has half of the heat loss of a commercial greenhouse," explained Zailo. "But, due to the Greenhouse Effect, a large cooling load for greenhouses is required during the summer. Fans run all day and are powerful enough to remove the entire volume of air from inside the greenhouse in one minute."
Zailo and team thus incorporated a geothermal loop into their design, where a working fluid is used to absorb heat from within the greenhouse while pumping it into the earth. Operating at net-zero, the greenhouse is not only producing the energy it requires, but it is also energy positive, supplying the grid with slightly more energy than it uses over the course of a year.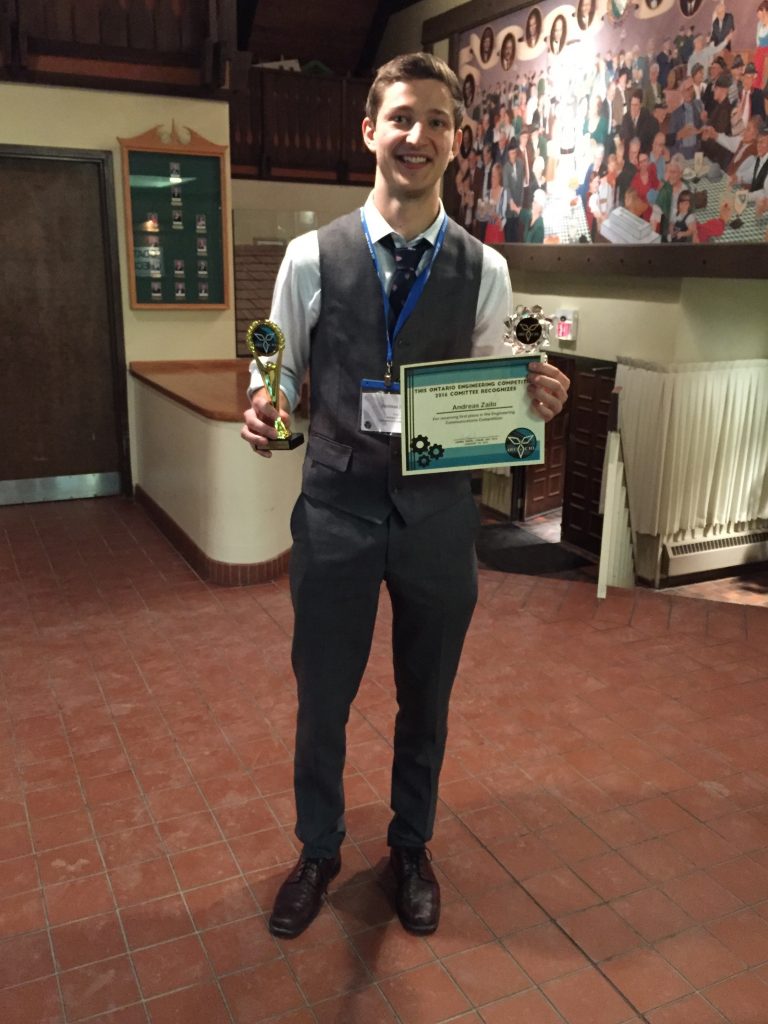 According to a 2014 national audit of a food subsidy program called Nutrition North Canada (NNC), savings from subsidized food transportation costs do not appear to be reaching the consumers they are intended to help.
As a result, Zailo is actively seeking partnerships for the funding required to make the greenhouse project a reality. With Food Matters Manitoba, the Ministry of Natural Resources and Forestry and several First Nations chiefs already on board, Zailo is confident that each partnership is a validation that the optimized greenhouse has the potential to make a positive difference.
To learn more about the net-zero hybrid solar/geothermal greenhouse for isolated communities, contact Andreas Zailo at azailo@lakeheadu.ca.