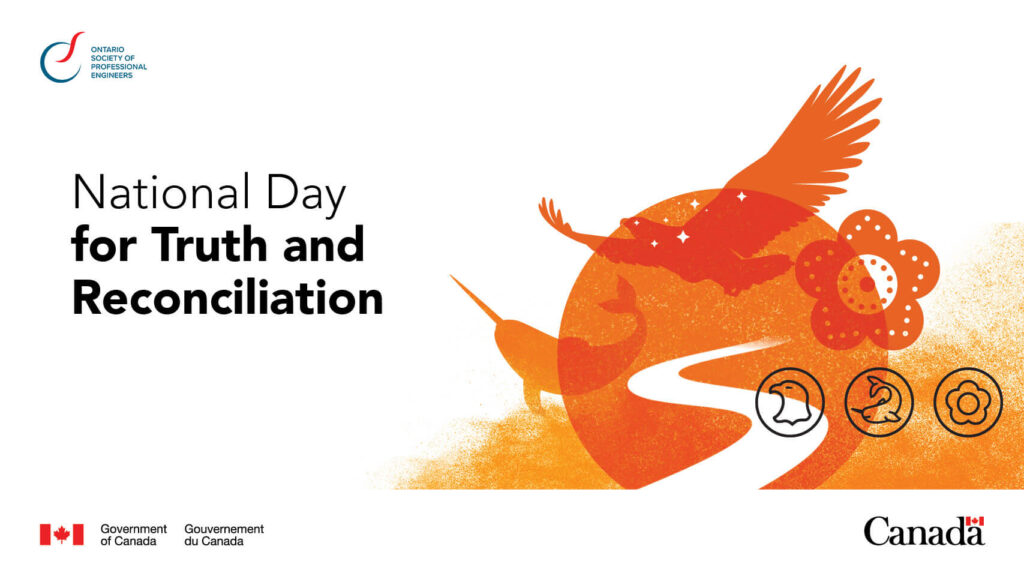 As we observe the National Day for Truth and Reconciliation, it's crucial to reflect on the significance of the day and its relevance to the engineering community. This occasion serves as a powerful reminder of the responsibility to promote inclusivity, diversity, and understanding within the engineering space. The Ontario Society of Professional Engineers (OSPE) stands at the forefront of this mission by actively working to create pathways for Indigenous individuals to enter the engineering profession and fostering a more inclusive engineering community.
The National Day for Truth and Reconciliation symbolizes Canada's commitment to fostering meaningful relationships between Indigenous and non-Indigenous communities. It provides an opportunity for all Canadians to reflect on the historical injustices faced by Indigenous peoples and to renew their commitment to reconciliation, healing, and positive change.
Engineers play a vital role in shaping the world around us, and as such, they hold a unique position in the reconciliation process. The design and construction of infrastructure, environmental management systems, and sustainable energy solutions are just a few examples of how engineers can contribute to the growth of Indigenous communities and their development.
OSPE understands that a diverse engineering community benefits everyone. In line with this, OSPE has been actively working to create a more inclusive profession by reaching out to Indigenous communities and fostering partnerships that encourage Indigenous individuals to explore engineering as a career. A more diverse engineering workforce leads to more innovative solutions and a stronger profession.
Inclusivity goes beyond increasing numbers though; it requires a deeper cultural understanding and OSPE is committed to ensuring that engineers are aware of the unique challenges faced by Indigenous communities and equipped with the cultural sensitivity to engage respectfully and constructively.
The National Day for Truth and Reconciliation serves as a reminder of the important work ahead to build bridges between Indigenous and non-Indigenous communities. OSPE's commitment to creating pathways for Indigenous people to become engineers is a testament to the profession's dedication to a more equitable future.
Engineers have the power to help build a better world. Today and every day, let's use that power, combined with compassion, understanding, and inclusivity, to create positive change in our profession and beyond. In doing so, we honour the spirit of the National Day for Truth and Reconciliation and contribute to a brighter future for all Canadians.