Historically, business ownership has been an uncommon practice among new graduates, simply because of the capital and resources required to launch a start-up. Today, the abundance of e-commerce websites (Etsy, Amazon, Shopify, etc.), resources available to small businesses, and television shows that showcase budding entrepreneurs are just a few examples of how interest in entrepreneurship is growing.
According to the Bank of Montreal's 2013 survey of Canadian post-secondary students, 47% of students in Ontario aspire to start their own business after graduation. Pollara Strategic Insights – the company that conducted the survey – further elaborates that a number of students were unsure if they would end up working in their field of study, and instead saw entrepreneurship as an effective way to make a living.
While the entrepreneurial spirit is flourishing among Canada's youth, the realities of the labour market are also playing a contributory role in the uptake of entrepreneurship. According to a 2015 study by the United Way and McMaster University, precarious employment is rising and becoming the new norm. The report found that fewer than half of workers in the GTA and Hamilton are in permanent, full-time work. Instead, about 52% of workers are in temporary, contract or part-time positions.
With these two points in mind, Dr. Rafik Loutfy, Innovator-in-Residence and Director of the Centre for Engineering Innovation and Entrepreneurship, set off to equip the next generation of entrepreneurs with the knowledge and tools needed to succeed.
Launching in September 2016, Ryerson University's Master of Engineering Innovation and Entrepreneurship (MEIE) is a unique 16-month program for engineering students and industry professionals interested in advancing their own technology-based start-ups. The program will offer three tracks in high-growth sectors:
Emerging technology: projected to be a $33 trillion market by 2025;
Energy and sustainable innovation: projected to be a $3 trillion market by 2020; and
Biomedical engineering: projected to be a $1 trillion market in 2025.
"The MEIE program aims to give students a competitive edge in the market by helping them overcome some of the common challenges that Canadians face when commercializing innovations," explains Dr. Loutfy.
"The program provides students with an opportunity to gain the knowledge and hands-on entrepreneurial training that will allow them to turn their ideas into a real business venture."
Following 8-months of course and practicum work, students complete an 8-month project in teams, where they can focus on commercializing their product or service and acquiring customers. The program is expecting over 20 Master's students in the fall of 2016, with the goal of growing to over 45 students in its third year of operation.
Ryerson University's robust ecosystem is an ideal means for helping these students-turned-entrepreneurs connect with mentors, funding, and their desired consumer base. The iBoost Zone, for instance, was established in 2015 by Ryerson's Faculty of Engineering and Architectural Science. iBoost is a customer-centric business incubator and accelerator for engineering students who want to solve real customer problems by creating a start-up. After completing their first course, MEIE students can become part of iBoost. iBoost started with 47 entrepreneurs in the fall of 2015 and reached 126 entrepreneurs in May 2016.
When reflecting on his career and work, Dr. Loutfy lights up. "The reward for me is to see young people transformed [when they] get the 'business bug' to create something [that will] change the world."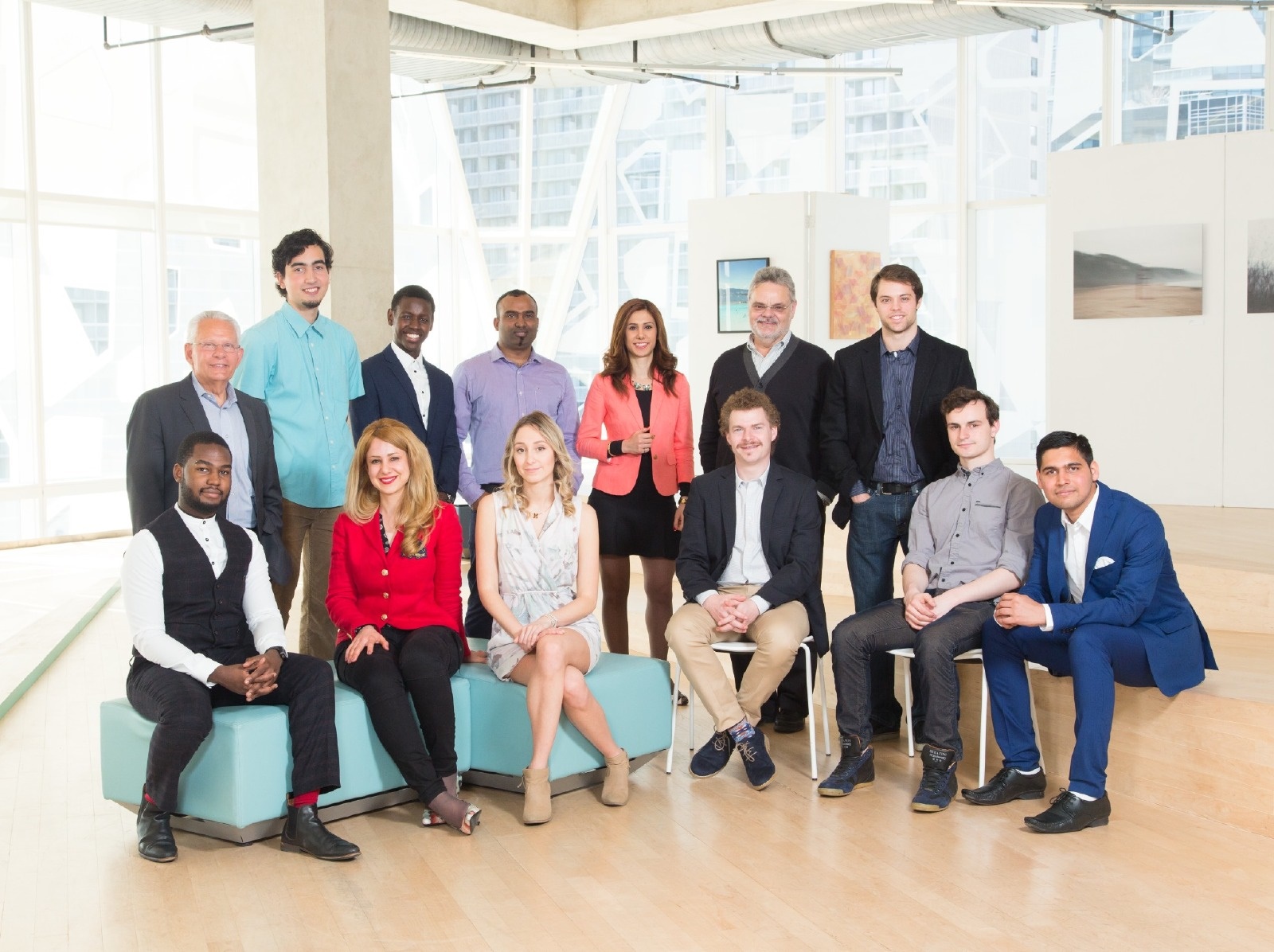 Dr. Loutfy worked with the Xerox Corporation for 30 years, holds 32 U.S. patents, has published over 170 referred papers, and taught at McMaster University for 10 years, during which time he developed McMaster's Master of Engineering Entrepreneurship and Innovation Program.
 Are you interested in starting your own business? What are some of your biggest questions and concerns with regards to getting started? Share your thoughts and experiences in the comments section below.