David Beckman, P.Eng.
President and CEO, Zeton Inc.
—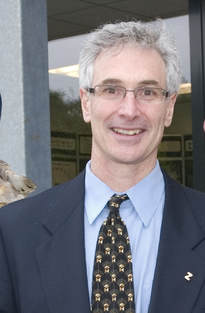 Back in the mid-1980s, David Beckman and the co-founders of Zeton saw an unmet need in the chemicals and energy industries—specializing in design and fabrication of pilot and small-scale production plants that could take complex process technologies to market, efficiently and cost effectively. After creating a unique project methodology that sees engineering design and fabrication take place in the same facility, Beckman co-founded Zeton Inc.—a Canadian company that designs and builds lab scale systems, pilot plants, demonstration plants and small modular production plants using modular fabrication.  
Paired with a focus on engineering excellence, the company's  methodology is the foundational root of Zeton's operating philosophy and the reason it has grown into the world leader in its industry. To date, Zeton has completed over 750 projects across a broad range of industries, including oil/gas, polymers, chemicals, biotech/pharma, mining and more. Along the way, Beckman has played a key role in growing the company. Since its founding in 1986, Zeton has grown from a staff of nine to 150 people in Burlington, Ontario, and 100 people in the Netherlands, where the company established a European branch in 1996. 
Since its inception, Beckman has managed Zeton's operations for the engineering design, fabrication, sales and finance sections of the company and he is responsible for developing and implementing strategies for company growth. He also oversees Zeton's own in-house R&D activities, including development of a unique execution strategy that is scale appropriate, efficient and cost-effective for pilot, demonstration and modular production plants. He also continues to participate in developing process design for customers in a wide range of applications, including biomass conversion, biofuels, biochemicals, catalyst testing, petroleum processes (such as hydrocracking and hydrotreating), heavy oil upgrading, polymer production and high purity specialty chemicals.  
Known as a strong and effective leader, Beckman has been recognized for his integrity, technical excellence, patience, humility and respect for others. He has demonstrated the courage required to make challenging decisions and accept extremely complex and challenging projects while also managing risk. He instills his engineering and business philosophy in others, as evidenced by Zeton's ownership structure: from the beginning, he insisted that employees be shareholders and share in the profits. 
Beckman is currently vice president of the Canadian Society for Chemical Engineering and served as chair of the Society of Chemical Industry from 2010-2015. He is also a member of the Board of Advisors for the University of Toronto's department of chemical engineering and applied chemistry. 
 Learn more about the highly anticipated Ontario Professional Engineers Awards (OPEA) Gala on November 17, 2018.