For many who have suffered a stroke, accident or physically disabling illness, barriers to daily living are around every corner. Former March of Dimes Canada (MODC) CEO, Andria Spindel, saw an opportunity to change this. This is when MODC initiated the DesignAbility program, which offers custom-built solutio​ns developed and installed by volunteers at no charge (other than the cost of building materials) to address the challenges faced by people living with mobility issues.
DesignAbility relies on many types of volunteers to maintain the program
—
The DesignAbility program is an ideal outlet for active and retired engineers who have access to tools and are looking to donate their skills and time to a good cause. John Hodge, P.Eng., a DesignAbility Chapter Chair and a founding volunteer, is a prolific contributor to the program. He has produced dozens of products, including bath seats from plastic and wood, as well as hair grooming aids from custom bent and drilled pvc tubes.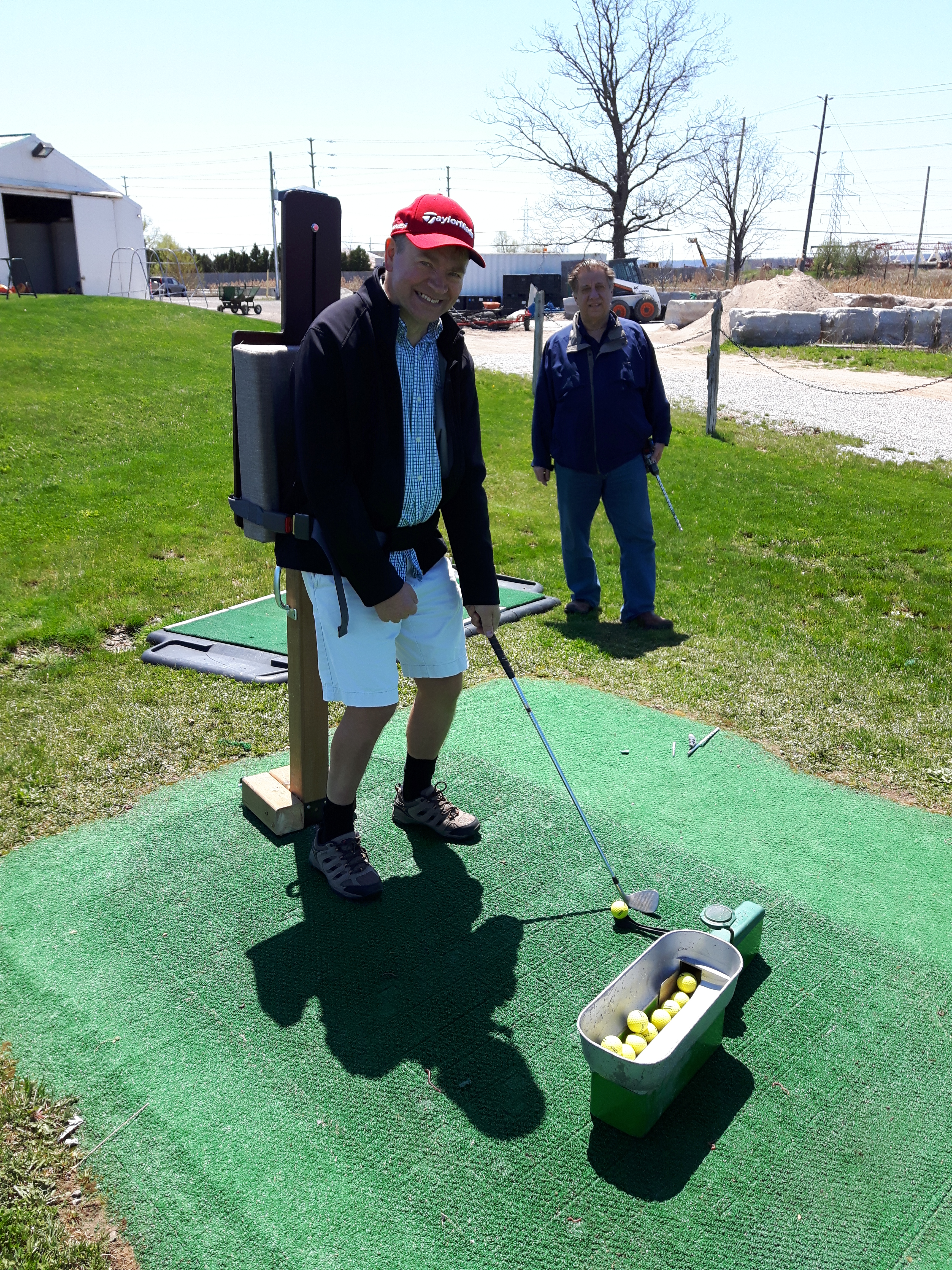 Mark Ewer, the former director of a Long Term Care Facility, designed a device to assist golfers who have suffered a stroke to swing a club without fear of falling over. This device is so simple and works so well that golf courses are anxiously awaiting delivery. DesignAbility is seeking engineers or designers to help refine the solution into a kit, including drawings and instructions.
DesignAbility has engaged students from universities and colleges across Ontario—from first year to upper years—in tackling real requests from community members with disabilities. Student volunteers have undertaken a diversity of projects, including page turners, electronic reachers, wheelchair braking systems and SUV and truck step stools, to name a few. Working together with Occupational Therapists, all of these projects are opportunities for volunteers to learn about environmental barriers that we as a society have designed into our surroundings, inadvertently discriminating, limiting and excluding many people from participating in daily life.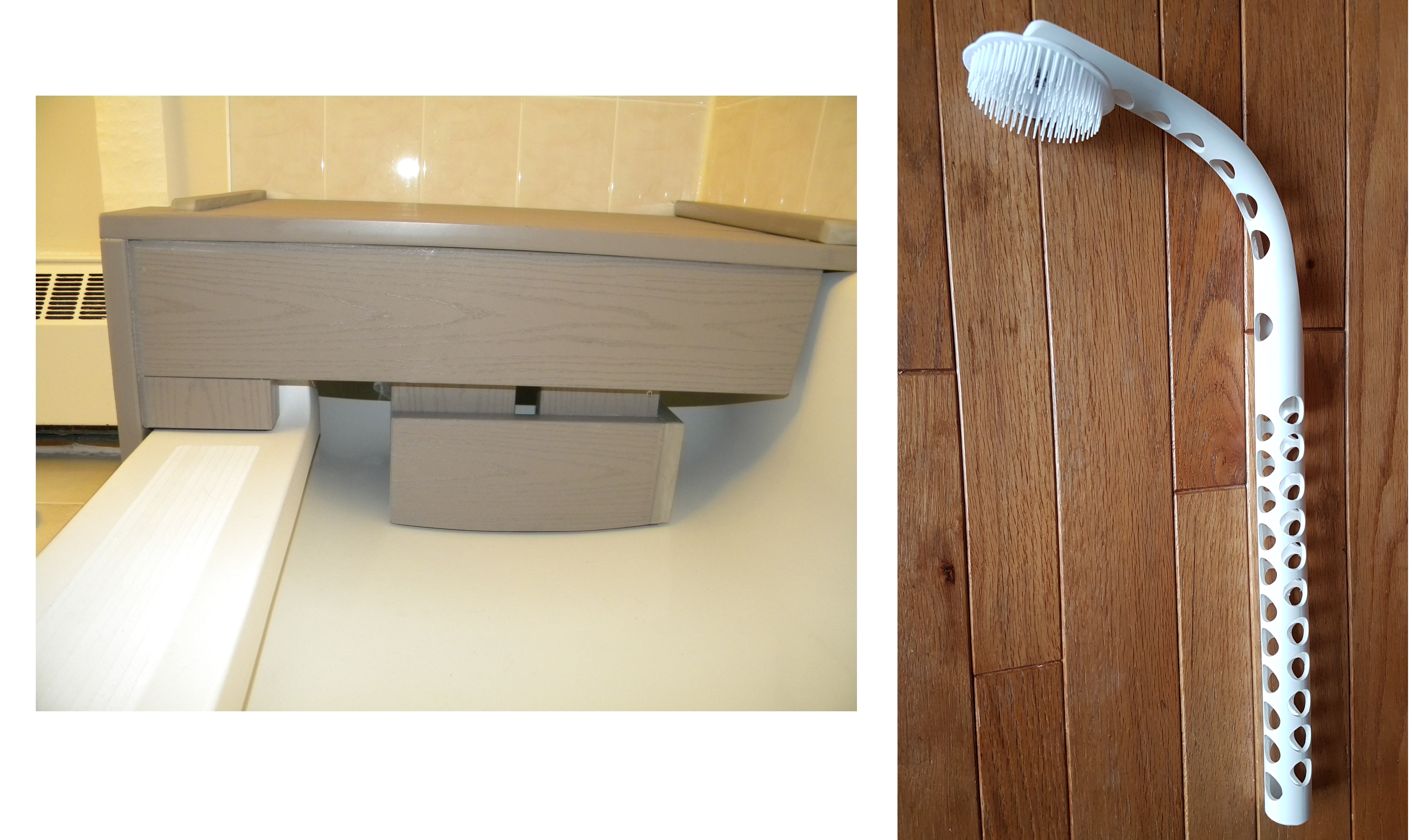 DesignAbility volunteers have produced over one thousand assistive devices that range from simple blocks of wood to raise a chair or couch, to complex communication devices. "It all depends on what skills you have and how much time you want to give. You can do one project or 20 projects in a year," says Hodge.
Custom-built solutions provide a sense of independence and dignity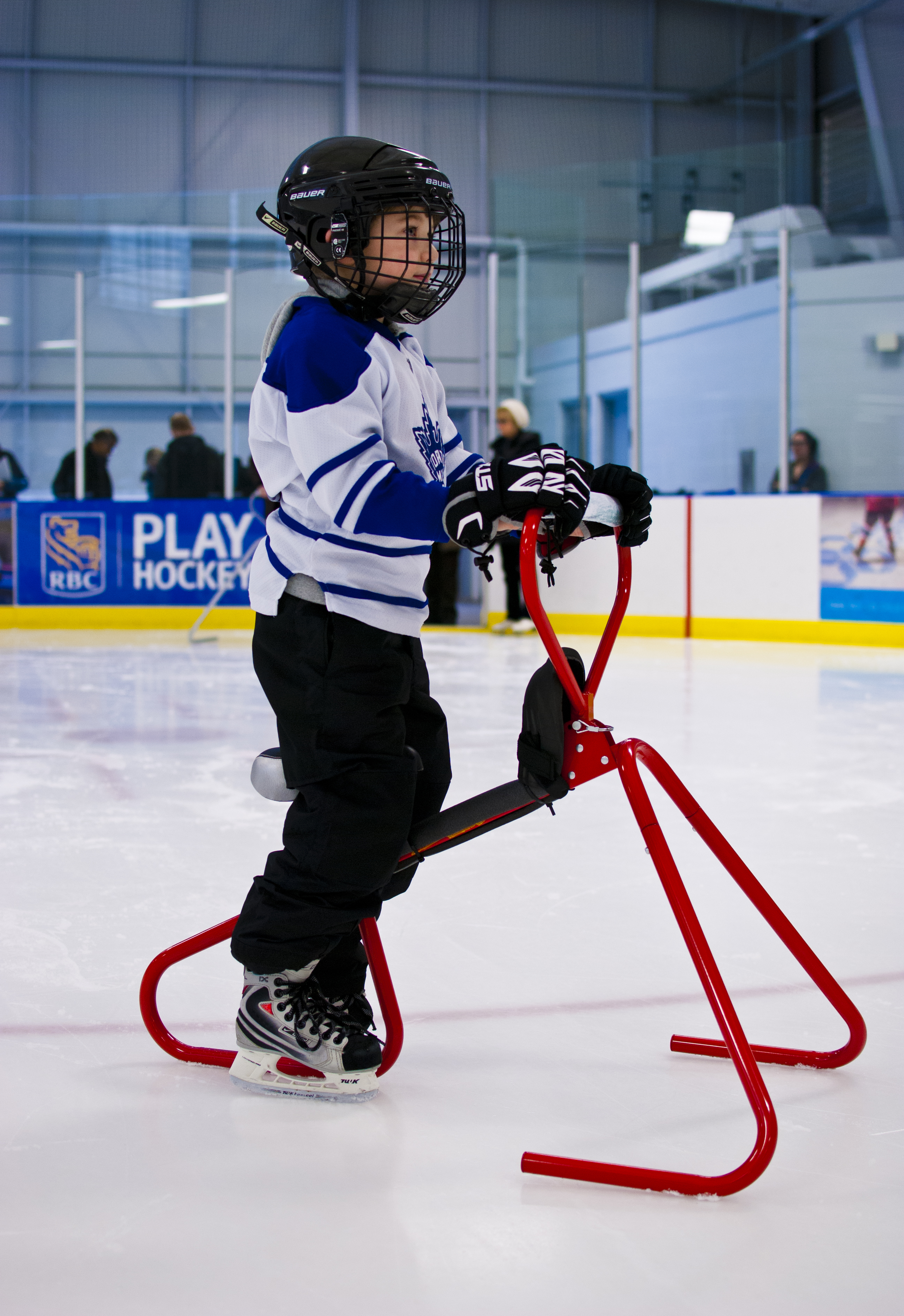 Colin Hardman, P.Eng., designed and built a solution that allows a client to access the family shower in a wheelchair. Hardman designed a wood platform with spacing and grooves to direct the water to the drain below. The platform sits on the raised edge surrounding the shower so it is easy to install. A portable ramp provides access to the platform and can be folded and stored out of the way when others want to use the shower. With Hardman's solution, the client was able to avoid the high cost of making an existing shower accessible.
Sometimes DesignAbility receives a request for a solution that can help many people. Tim Moore, P.Eng., a human factors engineer and volunteer with the Ottawa DesignAbility Chapter, received a request to design and build an aid for a mother who wanted to teach her son how to skate. He was three years old and had muscular dystrophy, which made his legs weak, requiring his mother to hold him up. The design comprised of a seat for resting and a handle bar for balance and stability. The result: the Skating Horse—a solution suitable for both children and adults. As a result of a fundraising campaign, 24 units were made and distributed to public arenas across the GTA and can be booked for use by any family wishing to skate together.
Demand is unlimited and so are opportunities to learn and make a difference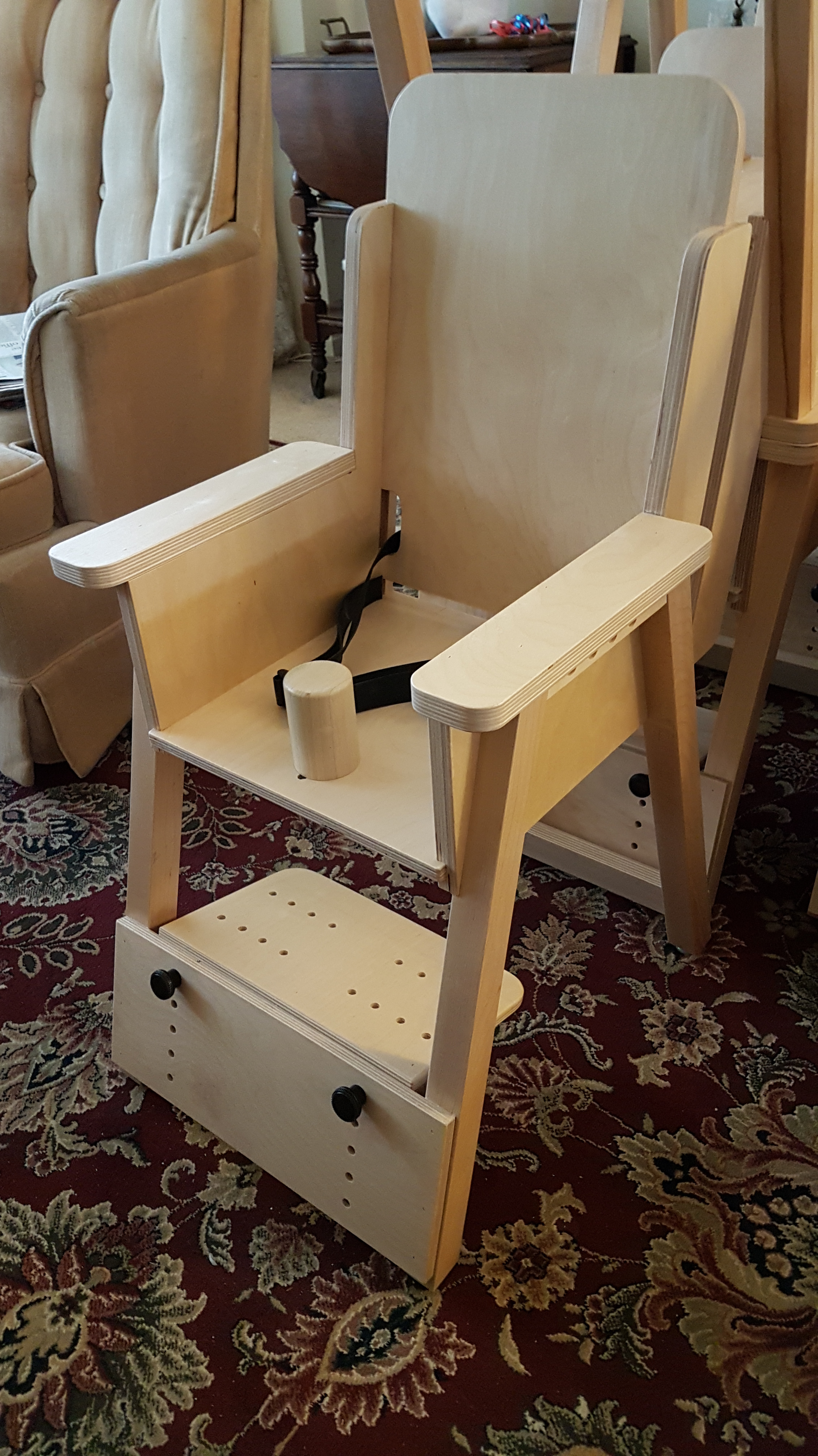 Going forward, DesignAbility hopes to expand and, with the aid of the internet, reach more engineers, volunteers and people in need. Eventually, projects will be posted online for groups or individuals to take on independently or through their local chapter. Although it is important to meet the client to assess and measure the problem, sometimes this isn't possible, especially for someone living in a rural area. Open source collaboration and 3D printing will enable volunteers to develop solutions that can be designed in one place, built in another and shipped to the door of the user.
With continued education and communication, DesignAbility believes future engineers will get it right from the start by considering people with physical disabilities in their designs. In the meantime, there are many barriers designed into our existing physical environments that we must break through. DesignAbility provides a wonderful opportunity to learn and practice inclusive design and improve the lives of individuals with custom-built solutions.
Consider joining DesignAbility. Contribute as much or as little time as you can spare. It will make a difference. Click here to learn more about the program, see more DesignAbility projects, sign up to volunteer or request assistance. You can contact the program coordinator at designability@marchofdimes.ca or 1-800-263-3463, ext. 7211
[videopress hcvNYbsx]
—
This blog post was contributed by the MODC DesignAbility Program. To read the full article, check out the December 2018 issue of The Voice magazine.