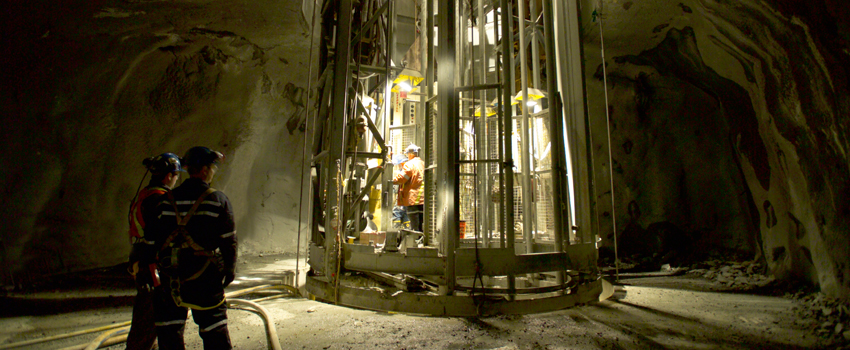 Cementation Canada is an underground mine contracting and engineering company with operations in North Bay and Sudbury, Ontario that provides mine development and production services for clients around the world. It is part of the Murray & Roberts underground mining platform, which is comprised of four other independently operated cementation companies based in the United States, South America, South Africa and Australasia.
Michael Blair, Cementation's Engineering Project Delivery Manager, says the company's main focus throughout market fluctuations is to always sustain operations and its workforce in northern Ontario. Even through the mining downturn over the past few years, Cementation has been able to maintain its numbers, especially in engineering. They've even hired 15 people over the past three months.
"At Cementation, we realize that people are our most important asset. As a result, we have partnered with OSPE to provide ongoing learning and development courses for our team, specifically catered to their needs, and conveniently located at our facility in North Bay," Blair said.
OSPE held a Project Management Professional (PMP)® Exam Prep course for Cementation's engineers and PM290 Project Management Awareness for Executives for its senior staff this past spring. In September, the PMP Exam and OSPE's Preparing Your PEO Experience Record course will be held in North Bay for the first time at Cementation's facility.
"It's fantastic that OSPE is able to work with Cementation to provide professional development for engineers and other professionals living in smaller communities," John Moudakis, OSPE's Manager of Professional Development and Career Services said. "Usually, residents of North Bay would have to travel to Sudbury or Toronto just to take the PMP Exam. We hope Cementation's success story will open the door for organizations in other regions across Ontario to take advantage of what OSPE offers."
To date, Cementation has seen an improvement in not only their people, but their processes and tools as a result of partnering with OSPE to provide project management training. "Because we offer comprehensive project solutions for our clients from engineering to procurement and delivery, continuously strengthening the project management skills of all of our staff is critical," Blair said.
"By ensuring our engineers have project management training specifically designed for their roles, Cementation is changing attitudes in the industry around what we as contractors can provide. We're not a typical contractor – we have something special to offer."
OSPE will continue to work with Cementation Canada to provide access to professional development opportunities for engineers and other professionals living in North Bay.
For more information on Cementation Canada, visit their website at www.cementation.ca.