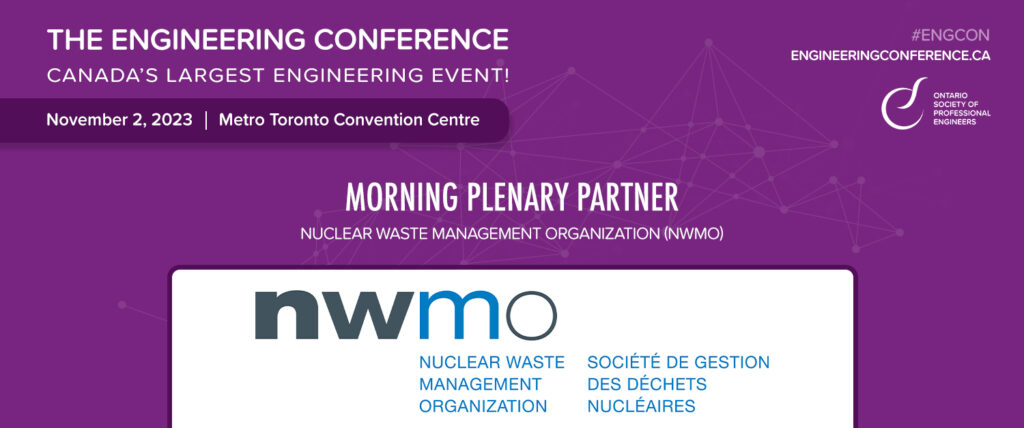 OSPE is proud to announce Nuclear Waste Management Organization (NWMO) as a Morning Plenary Partner for the 2023 Engineering Conference on November 2. We are thrilled to partner with Canada's used nuclear fuel manager to deliver the country's largest engineering event.
As a Morning Plenary Partner, the NWMO will present the conference's first plenary session, Powering the Future: The Role of Nuclear Energy in Fighting the Climate Crisis. This panel gathers a group of leading experts to discuss the potential of nuclear power as a low-carbon energy source and share recommendations for policy-makers, industry leaders, and the public.
Further details on this panel will be shared in the coming months; stay tuned to OSPE's digital channels for details.
The Engineering Conference offers an unmatched opportunity for learning, networking, and inspiration. Early bird rates (including free attendance at the day's trade show) are available until September 7. Visit the conference website for complete registration and partnership details: engineeringconference.ca.