While Jake Lipohar didn't always know what career path he wanted to follow, he was always certain that whatever the career choice, it would have to make a difference in people's lives. This desire, coupled with his love of math and science, guided Lipohar towards the best means for problem-solving that he could think of – an education in engineering.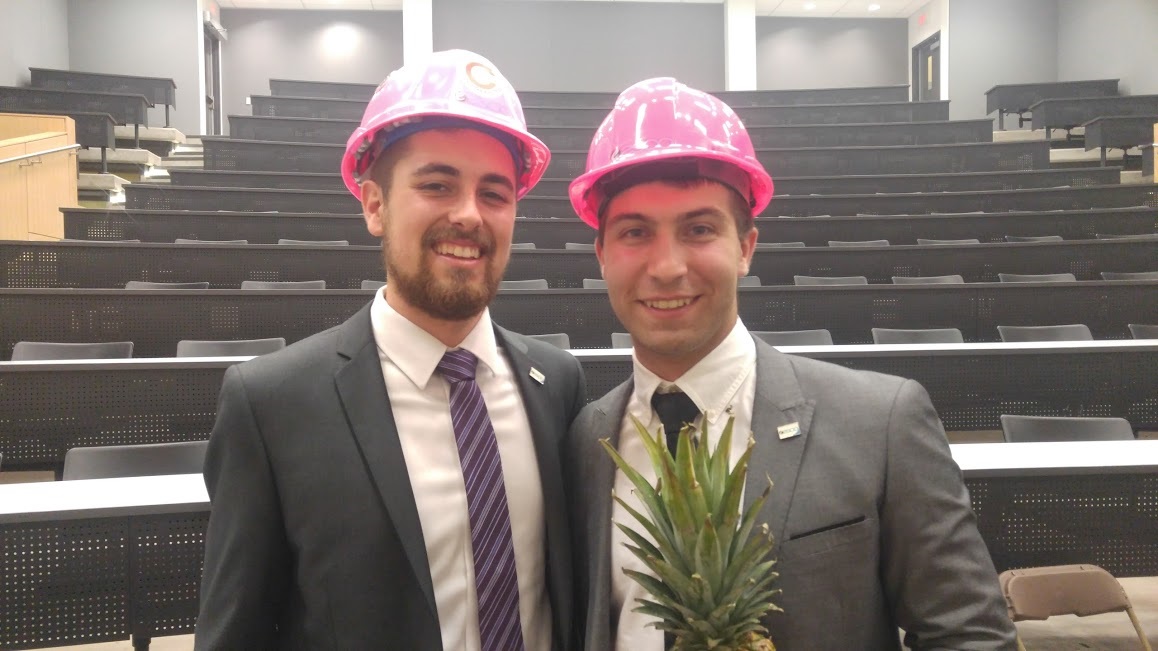 A recent graduate from Carleton University's Architectural Conservation and Sustainability Engineering program, Lipohar chose to pursue an education in civil engineering over other areas of interest, like aerospace engineering, because of the wider range of society that he believed he could help.
"The most appealing aspect of my studies and my current area of focus at work has been the emphasis on sustainability and conservation. It's important to consider the environmental impacts of all aspects of a project, from building materials to energy use," said Lipohar. "I learned this firsthand while completing my capstone project with Windmill Development Group, working on a structural rehabilitation project on Albert Island."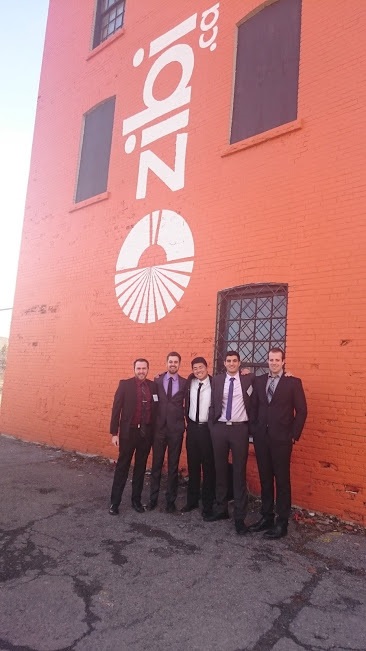 Lipohar was part of a 25-person team tasked with revitalizing two structures and developing an entirely new one on the former Domtar Lands. These undertakings were part of a broader initiative called the Zibi Project, which is intended to restore public access to a contaminated and abandoned section of waterfront between Chaudière Falls and Victoria Island.
"The idea of working on a historic structure that was over 100 years old was exciting, so I jumped at the opportunity," said Lipohar, whose role was to reinforce the structure's clay masonry so that the walls would be fully resistant to earthquakes. To do so, Lipohar experimented with the design of carbon fibre-reinforced plastics and a surface-mounted thin strip system. In the end, the surface-mounted strips proved successful in increasing the walls' resistance capabilities.
Lipohar is currently working for Bentall Kennedy, a real estate investment advisory and services firm that is committed to addressing real estate's environmental and social impacts. Working under the Manager, Technical Projects, Lipohar's supervisor is a licensed P.Eng. who is able to validate his work at the firm.
Lipohar is participating in critical infrastructure construction projects, including Ottawa's Light Rail Transit (LRT) system, and is working on the recertification of the Sun Life Financial Centre to meet LEED Existing Buildings: Operations and Maintenance standards. His day-to-day activities often include aggregating information on the Sun Life building's HVAC systems, occupancy and electricity consumption, while surveying ways to improve the long-term efficiency of the building in terms of energy and water usage.
"All of these experiences have helped reaffirm that my long-term goal is to become an engineering consultant, specializing in structural restoration and high performance building design," said Lipohar.
"I wouldn't call myself an entrepreneur yet, but I'd like to say that I'm investing in my entrepreneurial future. I'd like to do a master's in the near future and I'm interested in taking advantage of the courses and resources offered through Bentall Kennedy."
Bentall Kennedy takes an "entrepreneurial business approach" investing in a robust strategic employee development program that helps its employees define their career aspirations, while connecting them with the external and internal training opportunities they need to achieve their goals. In 2014, the company invested $584,000 in employee education through external seminars and courses, and an additional $480,000 on employee conference attendance.[1]
"Regardless of where I decide to take my career, I think it's important that I understand best practices for taking a concept from the early stages of ideation to success on the market," said Lipohar.
Lipohar has attended training sessions, workshops and conferences offered through OSPE to hone his leadership skills, familiarize himself with the licensure process and to build a network of engineering and entrepreneurial mentors.
"Even if a student has never considered becoming an entrepreneur, I think it's important that universities and colleges expose students to an entrepreneurial environment. This type of trend-conscious thinking can help engineering students better identify critical societal problems and consumer needs in any work they're doing.
Students also need to know they don't have to work for a large company to be successful. You can find solutions to problems on your own too. Engineers can bring a different type of needs-focused creativity to marketing strategies and introduce a fresh perspective," said Lipohar.
Lipohar largely attributes who he is as a person and as a burgeoning professional to his active involvement in a variety of voluntary societies and engineering associations. Lipohar was a frosh volunteer, vice-president of Carleton University's Student Engineering Society, the lead on Carleton's Movember fundraiser and the President of the Engineering Student Societies' Council of Ontario (ESSCO).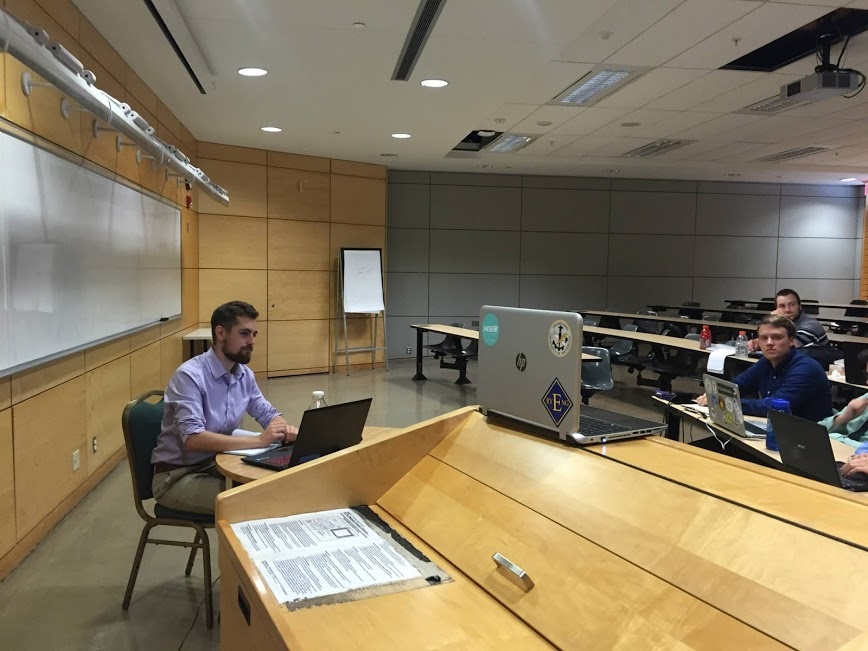 "I always encourage fellow engineering grads to get involved in something that's bigger than themselves and to brave unfamiliar territory, whether it's starting a new business or getting involved in advocacy. The marketplace and the political process are both set up for us to contribute, and if we don't, we risk losing credibility as engineers in a society that relies on our solutions."
[1] "Corporate Responsibility: Talent Management." Bentall Kennedy. December 31, 2014. Accessed June 20, 2016. http://cr.bentallkennedy.com/Employees/TalentManagement.