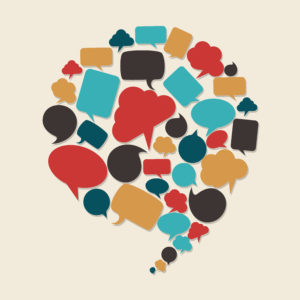 OSPE is in the process of planning the first annual Engineering Conference to take place in spring of 2021. This full-day event will bring OSPE's engineering community together with industry, academia and government to present and discuss the latest opportunities, challenges and innovations in engineering, and what must be done in Ontario and Canada to collaborate and share knowledge to ensure our country's engineers, businesses and post-secondary institutions remain competitive.  
The conference will also offer OSPE members and non-members an opportunity to enhance their business, communications and personal branding skills through professional development sessions specifically catered to engineers.  
Before setting the agenda, OSPE wants to hear from you – what topics do you want to see covered at the first annual Engineering Conference? Please be as specific as possible (please see a list of potential topics and ideas below as examples).  
What would you like to see in terms of presentations and discussions regarding the future of engineering in Ontario? 

 

What sessions would be beneficial for you in terms of career services or professional development?

 

If YOU could present an idea for discussion or participate on a panel at the Ontario Engineering Conference, what topic would you discuss? Who else should be involved? 

 
Potential topics 
Sustainability  
Energy – Smart Grids, Nuclear Power, Electricity, Hydrogen Technologies; Infrastructure – Transit, Transportation, Electric, Connected and Autonomous Vehicles, Housing, Smart Cities; Environment – Climate Change, Water & Wastewater, Flooding, Green and Natural Infrastructure, Mining  
Research and Innovation 
Artificial Intelligence, Advanced Manufacturing, Cyber Security, Aerospace, Tech Start Ups, Engineering Entrepreneurship, Product Commercialization, Robotics, Wireless Communications and 5G Networks, Biomedical, Nanotechnology, Quantum Technologies  
Diversity & Inclusion 
Supporting International Engineering Graduates (IEGs), Working with Indigenous Communities, Women in Engineering, Intersectionality, LGBTQ2+ issues   
Career Services & Professional Development  
Leadership & Management, Business Communications, Personal Branding, Sector-Specific  
Advocacy  
Compensation and employment opportunities in engineering, Modernizing post-secondary engineering curriculum, Licensure  
Leave your suggestions in the comments below OR email info@ospe.on.ca with 'Conference Ideas' in the subject. We can't wait to hear from you!