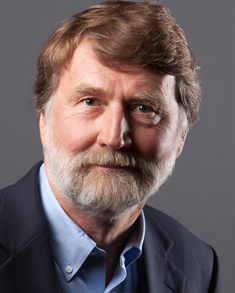 Dr. Andrew Daugulis M.E.Sc., P.Eng., Ph.D., Professor of Chemical Engineering and Research Chair, Biochemical and Cell Culture Engineering at Queen's University, is recognized as an international leader in his field. His pioneering research has changed the way microbial cells are cultivated in toxic environments, transforming long-used chemical processes into environmentally sustainable biological ones.
A technology platform known as two-phase partitioning bioreactors (TPPBs), now adopted by research groups in more than 20 countries, is based on work by Dr. Daugulis. The use of TPPBs eliminates the toxicity associated with the accumulation of valuable bioproducts within fermentation systems, a long-sought-after objective applicable across many industrial processes.
His research in ethanol extractive fermentation, for example, has enabled more efficient production of ethanol – a clean-burning, renewable fuel used in gasoline blends to reduce greenhouse gas emissions – which provides a solution to a known industrial and economical challenge associated with low specific productivity. This work has gained worldwide attention and commercial interest, and led to the development of other patented technologies, several of which have been transferred to U.S. and Canadian companies via licensing agreements.
Although this area of specialization can be challenging because it is multidisciplinary, Dr. Daugulis has consistently and creatively demonstrated the versatility of TPPBs to provide clean, innovative technologies as efficient as the physical-chemical ones in removing pollutants, but additionally offering significant health and safety benefits for the environment. His clean technologies can be used in a wide range of industries, such as pharmaceuticals, neutraceuticals, decontamination of air, water and soils, and waste re-use.
With more than 200 peer-reviewed articles published in the top-ranked international journals, Dr. Daugulis is one of the most prolific and highly cited researchers in his field. His published results and client consultations have helped to transfer the TPPB technology and supporting concepts into industry, ensuring this class of green process technologies receives serious consideration from industrial manufacturers.