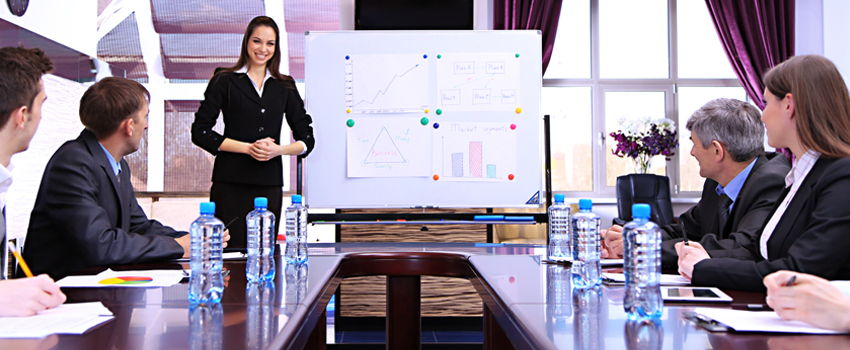 "Increasing the number of women on boards and senior management positions is good for the economy, good for business and critical for Ontario women seeking full workplace equality. We urge all Ontarians to continue their collective effort to ensure our boardrooms and executive suites reflect a fair and equal society." – Minister Tracy MacCharles, Minister Responsible for Women's Issues
In today's increasingly fast-paced global market, boardrooms with a range of talents and experiences have a competitive edge. But, in 2011 Canada ranked 9th among major industrialized nations in the representation of women on boards.
Interested in joining a corporate or non-profit board? Not sure what's involved? Looking to expand your professional network?
OSPE invites you to attend a full-day conference on Saturday, November 28th entitled Getting a Seat and Having a Voice: The Importance of Women Engineers at the Boardroom Table. Taking place at the newly launched Lassonde School of Engineering at York University, the event will explore why women are under-represented on boards, strategies to encourage more women to join a board, and ideas to help you get started.
Opening Remarks: Pierre Lassonde, P.Eng., Founding Donor of the Lassonde School of Engineering and Dr. Janusz Kozinski, P.Eng., Founding Dean of the Lassonde School of Engineering
Morning Panel Discussion: The need for diversity on boards, recent initiatives aimed at increasing board diversity, what skills engineers bring to the boardroom table, and how to make yourself board ready:
Maureen Jensen, B.Sc., P.Geo., ICD.D., Executive Director and Chief Administrative Officer, Ontario Securities Commission
Tamara Paton, B.Math, MBA, CFA, C.Dir., Corporate Director, Mountain Equipment Co-op, Meridian Credit Union, and Carson-Dellosa Publishing
John Koopman, LLB, MBA, Partner, Spencer Stuart
Lunchtime Remarks: the Honourable Tracy MacCharles, Minister Responsible for Women's Issues and Minister of Children and Youth Services
Afternoon Panel Discussion:
Panelists will share how they reached leadership positions, some of the challenges and accomplishments as board members, and how to find the right board position for you:
Moderated by Nancy Hill, B.A.Sc., LL.B., P.Eng, Partner, Hill & Schumacher, B.A.Sc., LL.B., P.Eng
Claire Kennedy, P.Eng., LLB, ICD.D, Tax Partner, Bennett Jones LLP
Karen Webb, P.Eng., MBA, ICD.D, Principal, KWebb Solutions Inc.
Helen Wojcinski, P.Eng., FEC, MBA, CMC, President, Wojcinski & Associates Limited
Catherine Karakatsanis, M.E.Sc, P.Eng., FEC, FCAE, Chief Operating Officer, Morrison Hershfield Group Inc.
Guests will have the opportunity to network throughout the day as well as the option to participate in a tour of the Lassonde School of Engineering – an impressive $100 million facility that officially opens in March 2016.
Click here to register now!