The following post was written in collaboration with Neha Bhasin and Anne Nasato, recent chemical engineering graduates from the University of Toronto.
On January 5, 2017, many San Diego households experienced an unintended consequence of watching the news. When anchor Jim Patton spoke about a little girl who had accidentally ordered a dollhouse with her parents' Alexa-powered Amazon Echo Box–a voice command device from Amazon.com that plays music and controls smart devices–many viewers' Echo Boxes were inadvertently directed to go on shopping sprees of their own.
After the "dollhouses-for-the-masses" incident, Amazon refunded those affected, but, the retrospectively amusing event raises a more serious question for those with an Alexa Echo Box in their home: is she always listening?
Alexa enables a level of consumer connectivity that typifies the Internet of Things (IoT) as part of day-to-day life. The IoT, also known as "Machine to Machine" (M2M), is composed of everyday objects that communicate with each other over the Internet. These network devices exchange information and perform action without manual input from humans. Any item that can have a sensor attached for data collection can become a part of the IoT. In fact, most of us own at least 12 IoT-connected devices. Manifestations of the IoT include everything from our Smartphones, to wearables like Fitbits, to household appliances and autonomous vehicles.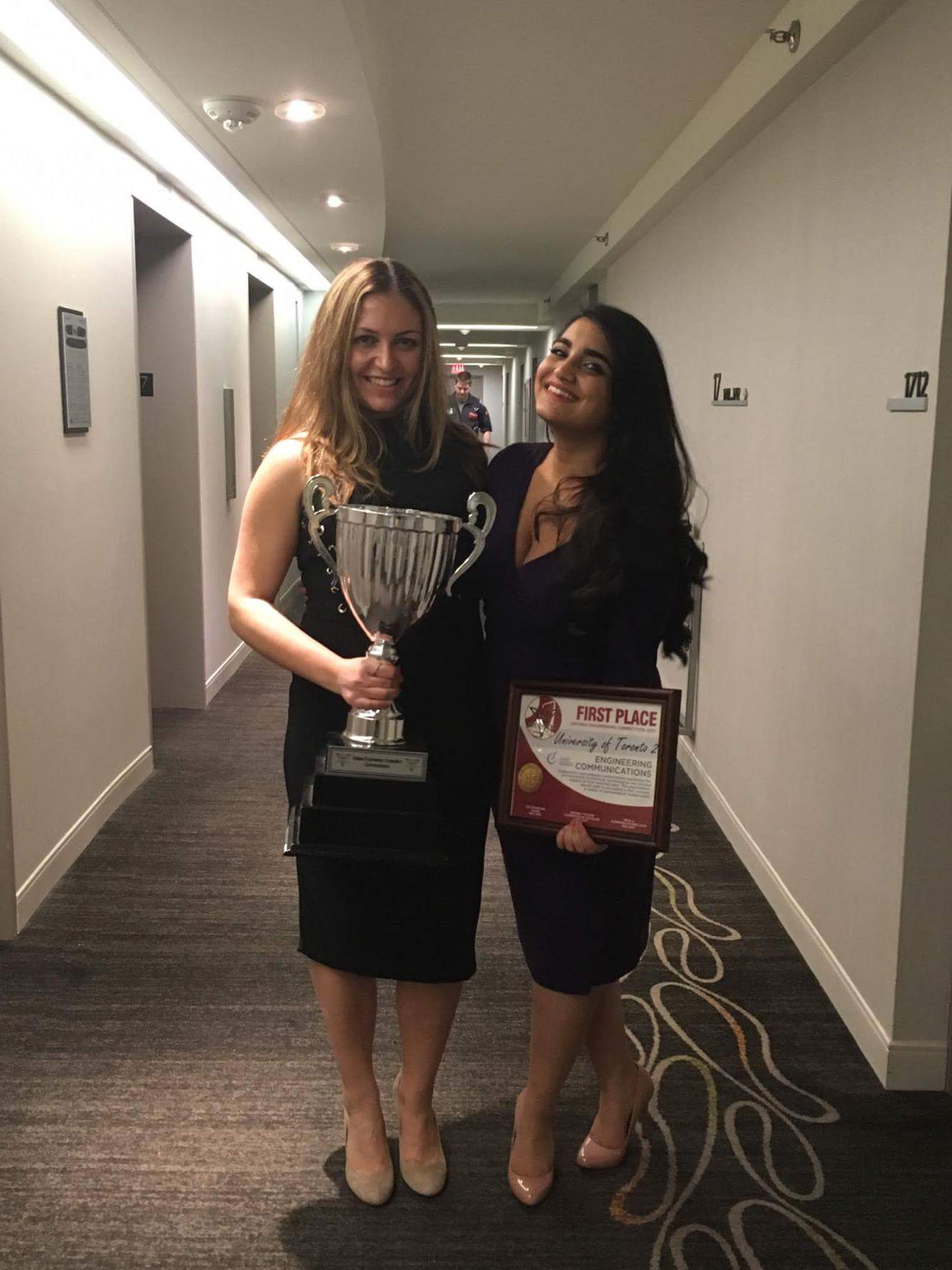 Neha Bhasin and Anne Nasato captured first place in the Engineering Communications category at the 2017 Ontario Engineering Competition (OEC) for their eloquent examination of the potential opportunities and pitfalls of the IoT.
Potential opportunities
IoT devices offer consumers a level of convenience that surpasses their less dynamic counterparts. In 2008, there were more objects connected to the Internet than people and by 2020, experts predict the number of IoT devices will exceed 50 billion.
"The IoT has the potential to create a very utopic or dystopic world and it depends on how much we know about the technology in our lives," says Nasato. "Education is paramount for the safe and responsible use of these increasingly interconnected and data-rich technologies. Engineers, who create the backbone of these technologies, have an important role to play."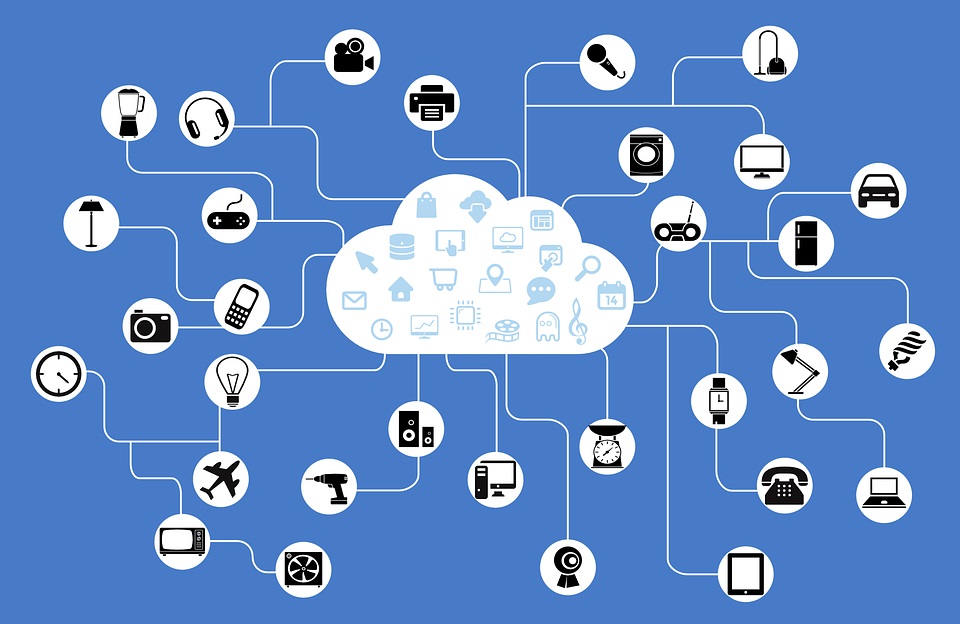 IoT technologies allow the synchronization of more personalized content and services on our devices. This wireless connectivity offers customization and efficiency, to the point that we can control the lighting or thermostats in our homes not only from afar, but we can also program them based on our habits and schedules to reduce wastefulness.
Similarly, smart life technology aims to make our lives safer and simpler by empowering us to proactively monitor our own physical condition. From smart mobility, including real-time route management, to smart cities with improved city planning, IoT technologies enable the collection of mass amounts of data from all facets of our lives, that can be harnessed to improve our quality of life and strengthen environmental and economic conditions.
Potential pitfalls and safeguards
However, Bhasin and Nasato remind us that with these possibilities for system-improvement also come potential privacy and security issues. As increasing amounts of data are collected about users' personal information and habits, the less privacy they have as their actions are analyzed. Furthermore, cybercriminals and hacking become increasingly plausible threats.
"Because everyone is always so connected these days, there is almost a social bias to accept new technologies as they come to fruition without giving them a second thought," says Bhasin. "We have to be cognizant of how these technologies come into our lives to ensure that we are leveraging them to their fullest potential, without jeopardizing our quality of life."
The engineering profession is centred on a commitment to protect society, so Bhasin and Nasato believe that if engineers are creating today's IoT technologies, one of the manifestations of this responsibility is communicating the implications of using this technology. The key is being able to sift through data in a socially responsible way. Engineers are on the frontlines of these processes and society can rest assured that we can rely on the engineering profession to safeguard not only technical and structural factors, but also the "human factor."