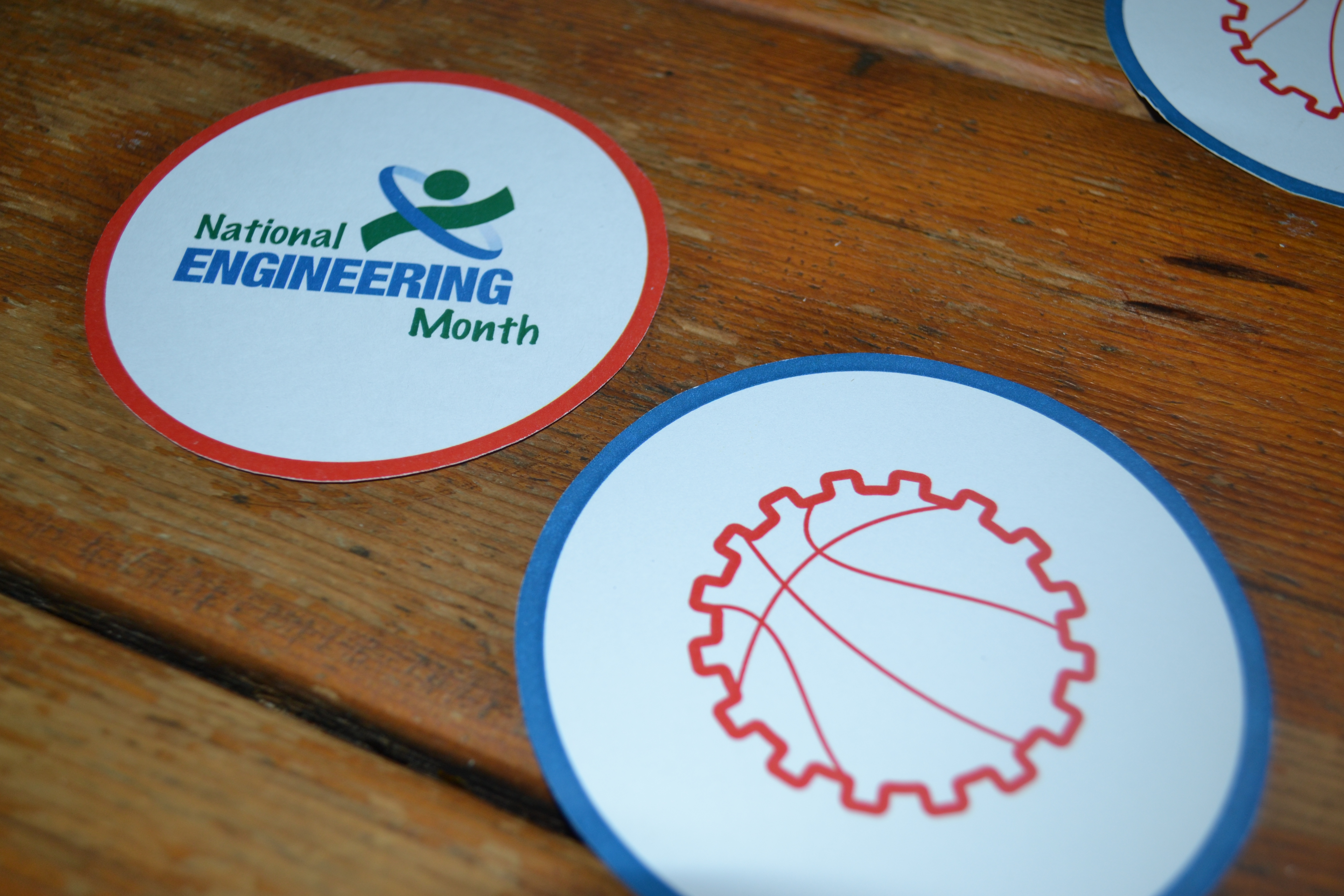 Last night, OSPE teamed up with Professional Engineers Ontario (PEO), the Ontario Association of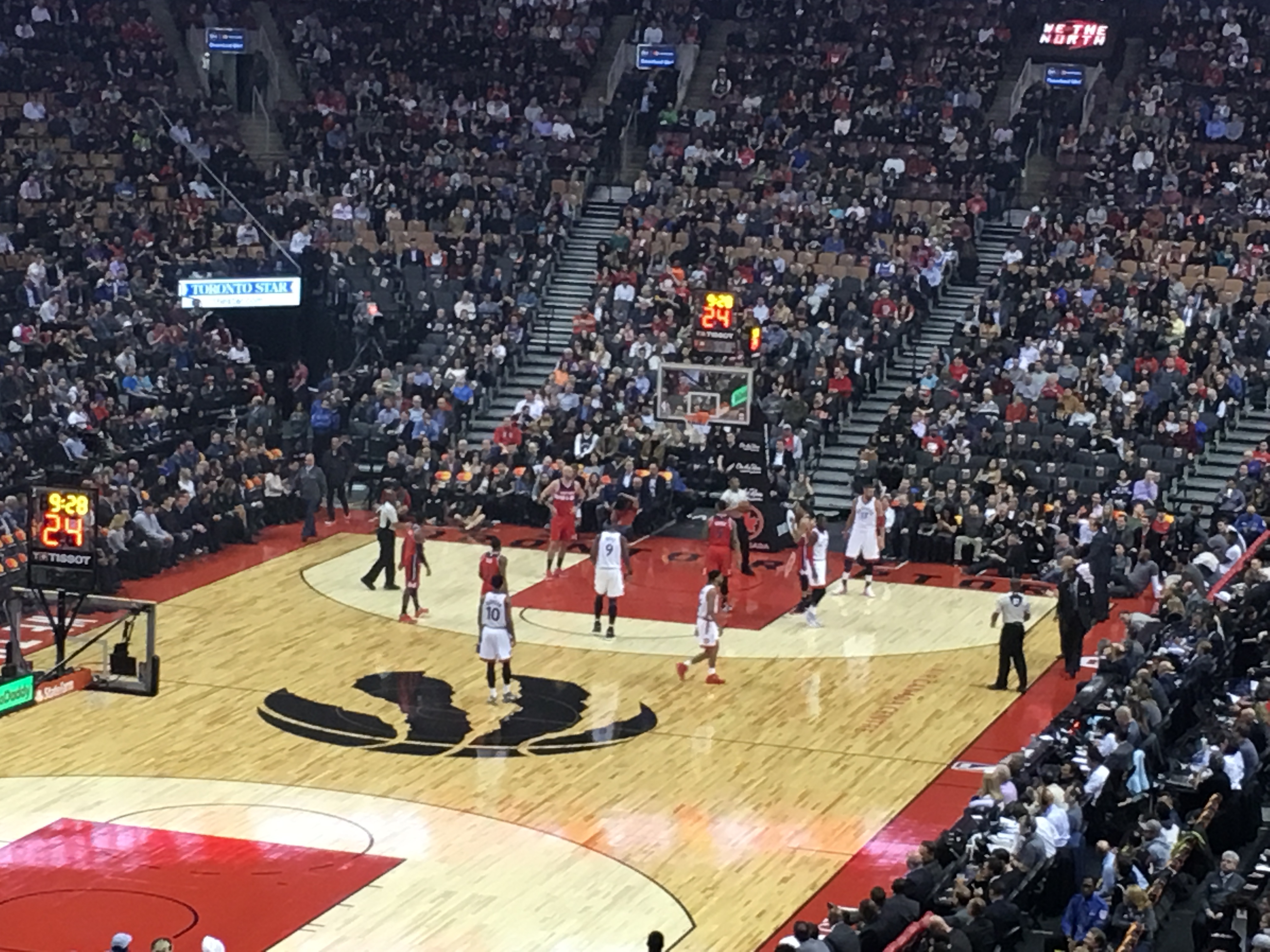 Certified Engineering Technicians and Technologists (OACETT) and Engineers Without Borders (EWB) to kick off National Engineering Month (NEM) in full force at the annual "Nothin' But NEM" event. Members from each organization came together to cheer on the Toronto Raptors as they took on the Washington Wizards at the Air Canada Centre. Though the Raptors may not have won the game on the court, the "Nothin' But NEM" event was certainly a win for the NEM Ontario initiative and the engineering profession as a whole.
Engineering students, Engineering Interns (EITs), engineering graduates, engineering technicians and technologists and Professional Engineers alike, displayed their dedicated "We The North" spirit and showcased an always refreshing sense of true engineering pride and comradery.
The evening's pre-game tip-off party at The Antler Room was the perfect "warm up" for everything NEM 2017 has in store. While enjoying a delicious spread of food, desserts and drinks, 176 attendees conversed with colleagues, caught up with friends, and made new connections during this great networking opportunity.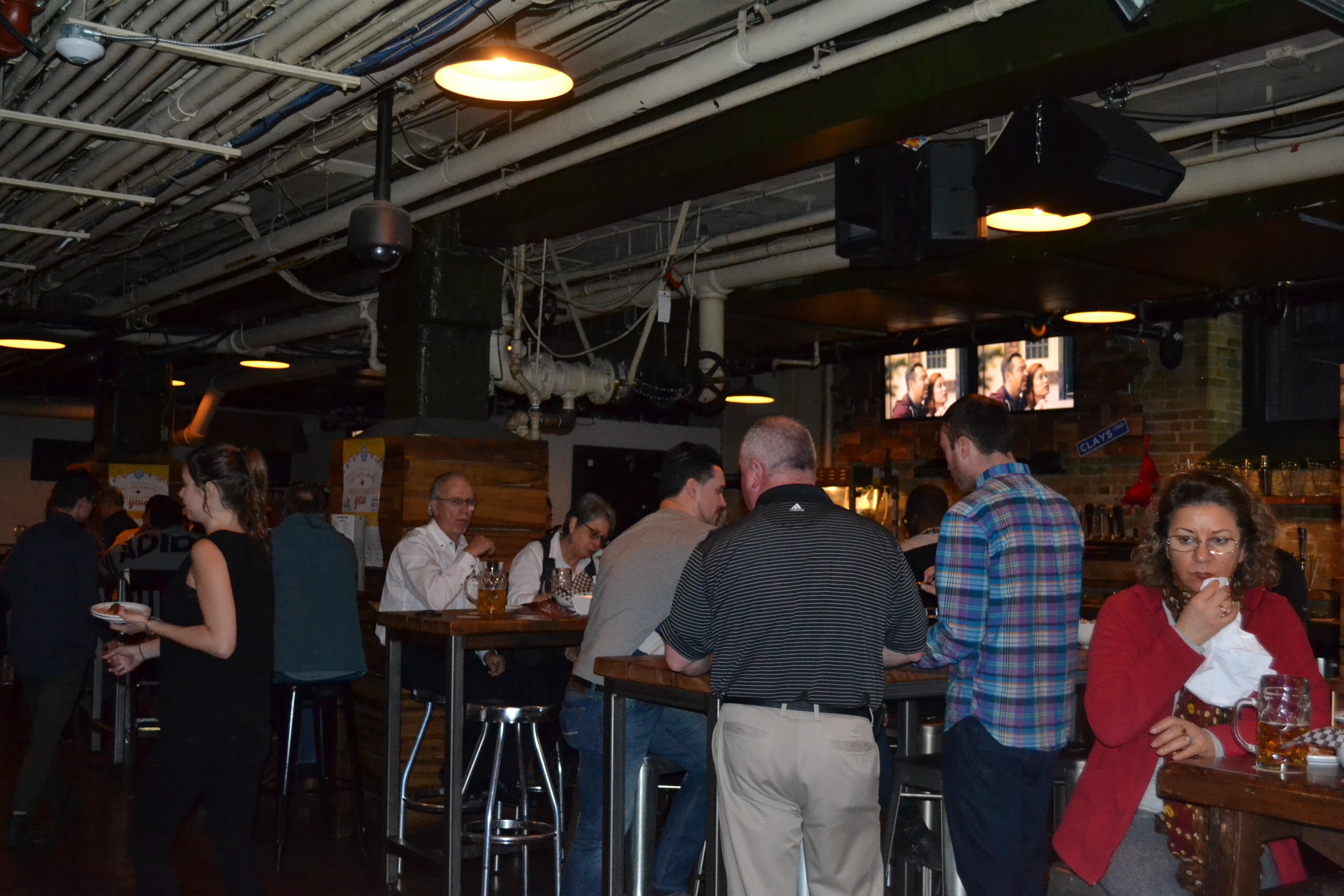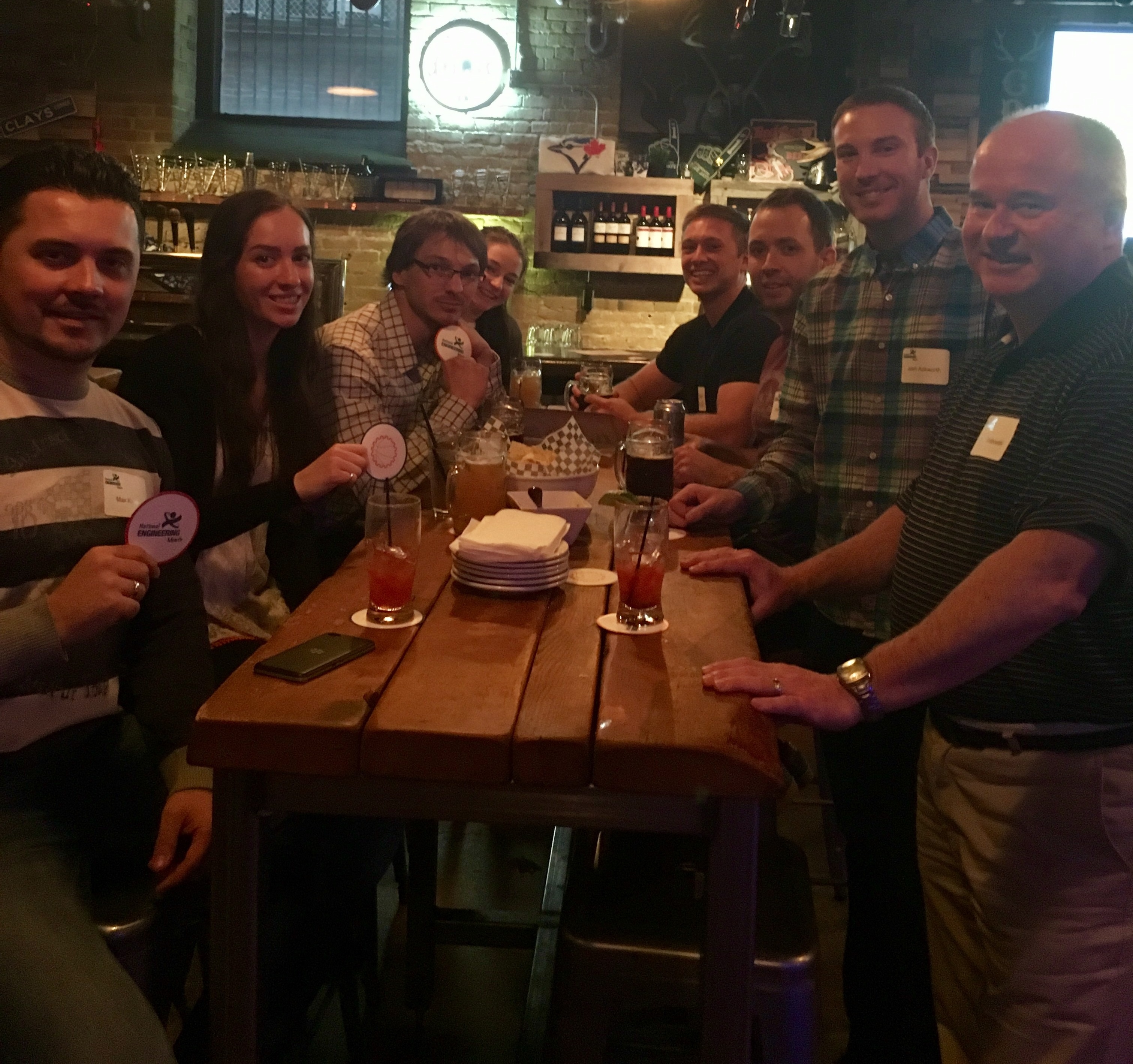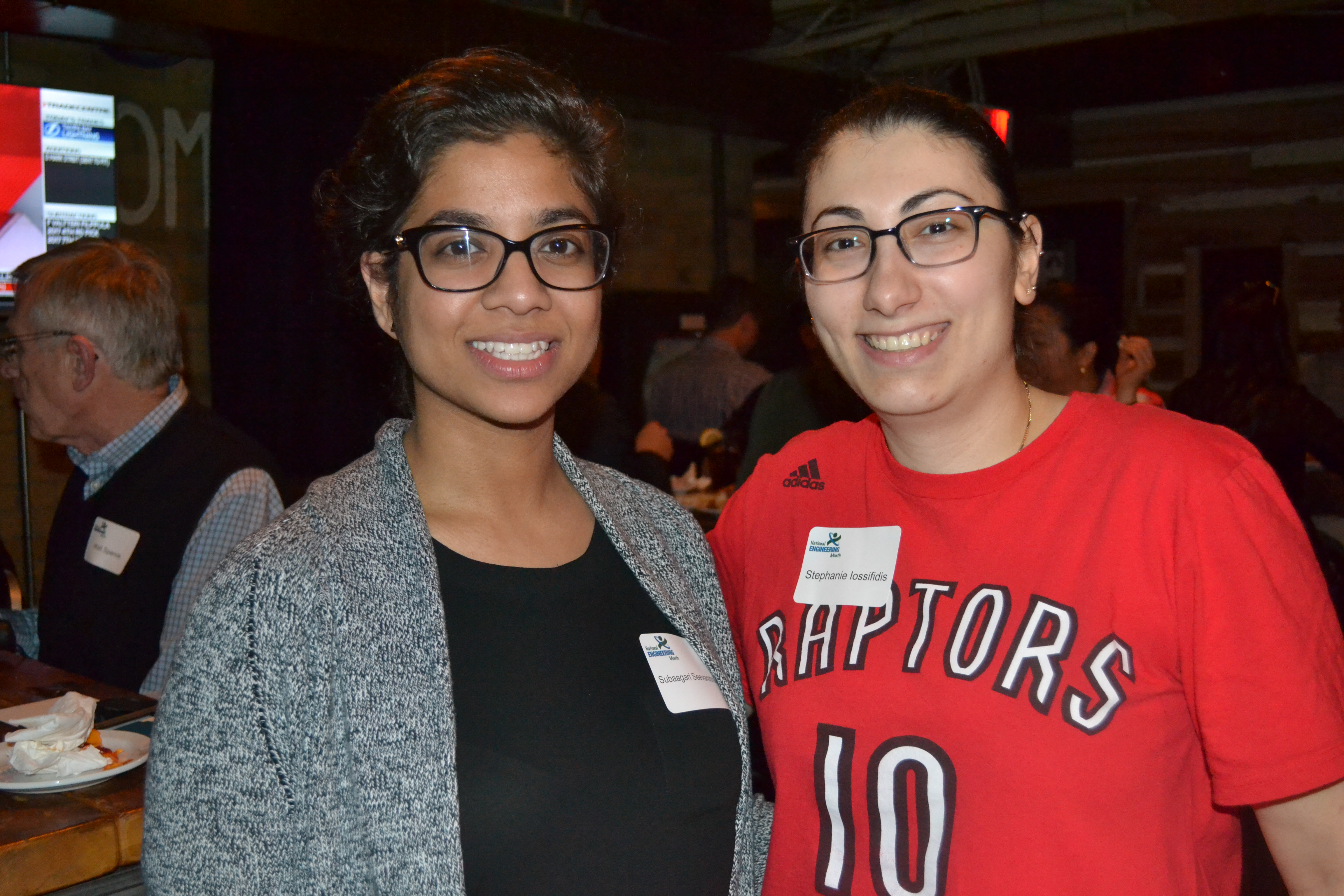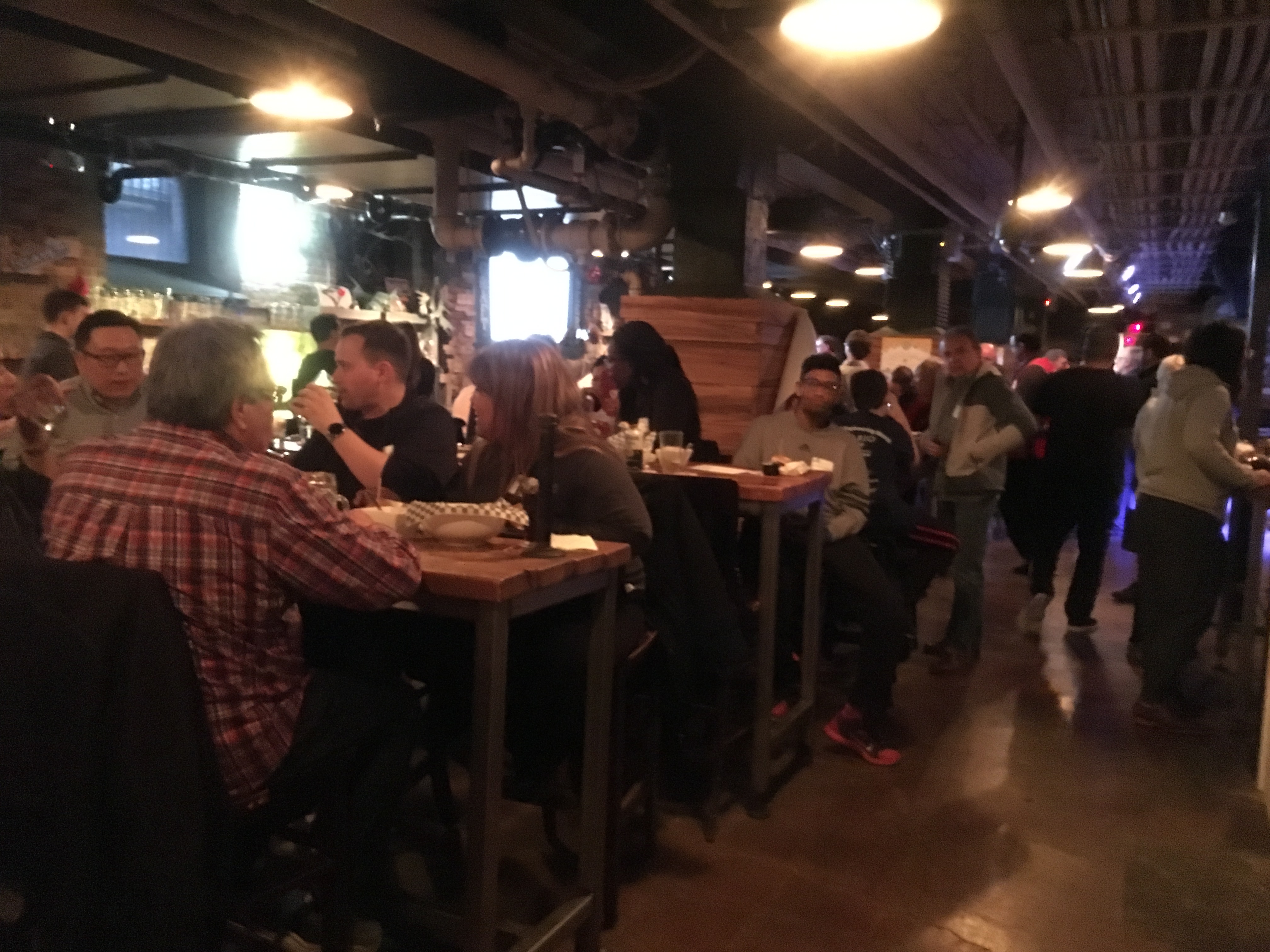 Everyone in attendance had the opportunity to hear from representatives from each of NEM Ontario's founding partner organizations. Mark Abbott, P.Eng., Evolving Engineering Portfolio Manager at EWB and Engineering Change Lab Animator; Bob Dony, P.Eng., President-elect, PEO; Sandro Perruzza, CEO, OSPE; and Bob van den Berg, C.E.T., President, OACETT, each shared their enthusiasm about the upcoming NEM Ontario events and this opportunity to spread greater awareness and excitement about the engineering profession.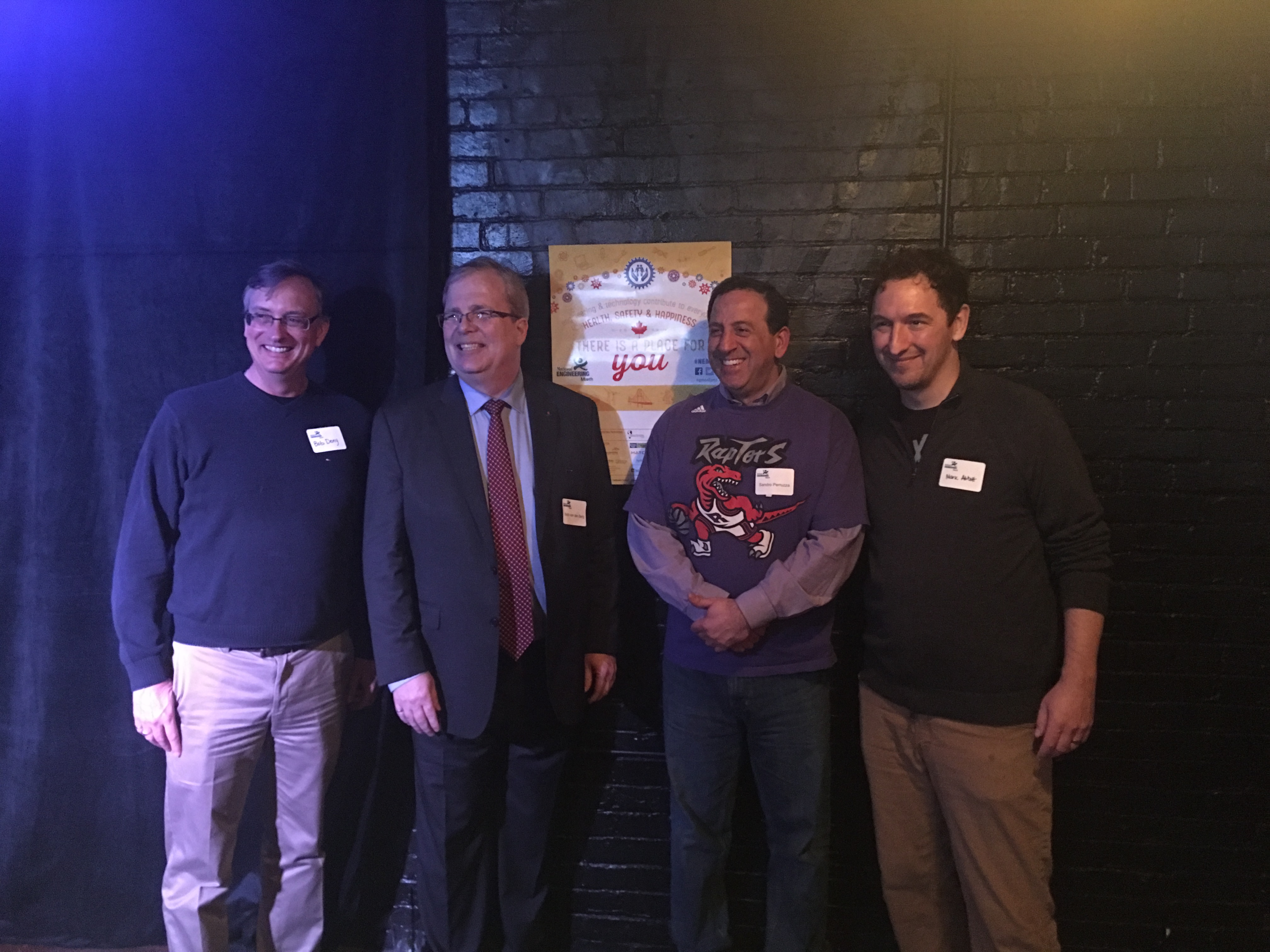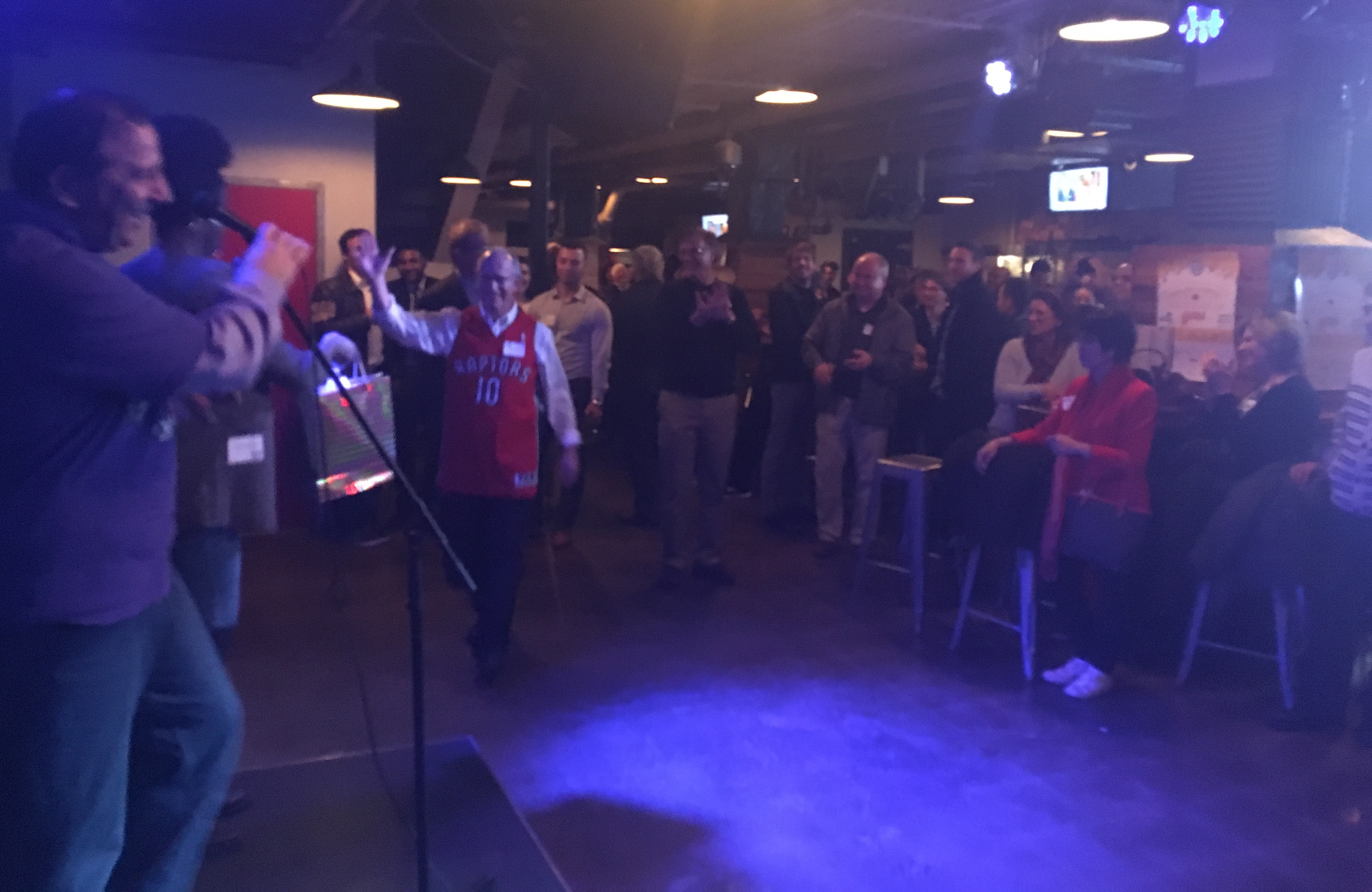 The evening also featured a number of fun giveaways, including official Raptors toques and baseball caps, Bluetooth speakers and a signed Kyle Lowry jersey. Congratulations to the evening's grand prize winner Roy Haig, C.E.T., for taking home the jersey in the random draw!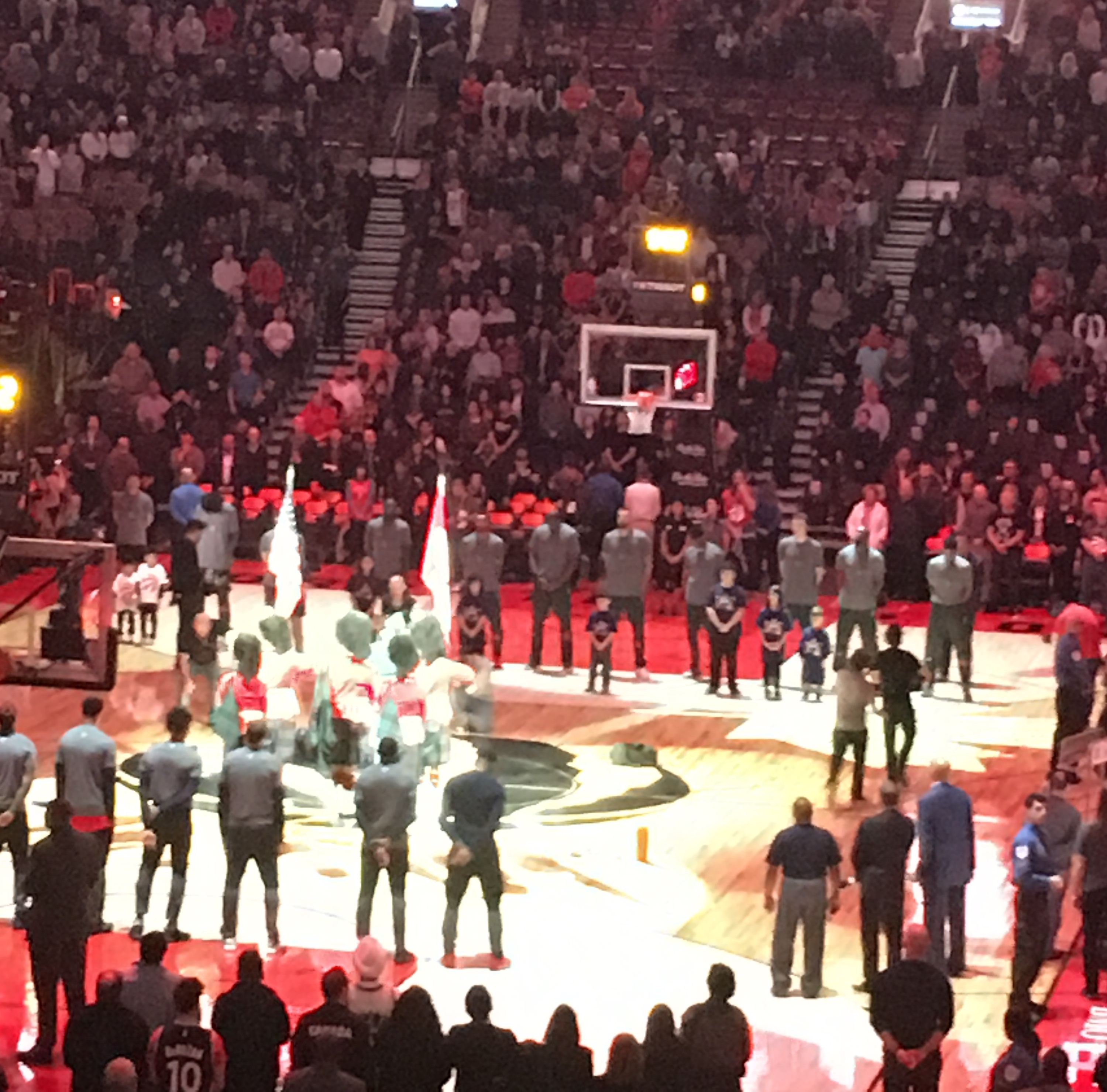 Of course, "Nothin' But NEM" offers something for everyone and even the youngest attendees were able to show off both their Raptors and NEM spirit. Seven enthusiastic "Anthem Buddies" took to the court before the basketball game to stand alongside their favourite players during the national anthem.

With a spirited start to the National Engineering Month like this, its clear that the Raptors aren't the only ones who know a thing or two about teamwork!
We look forward to celebrating the engineering profession with all of you. See you at the next event!