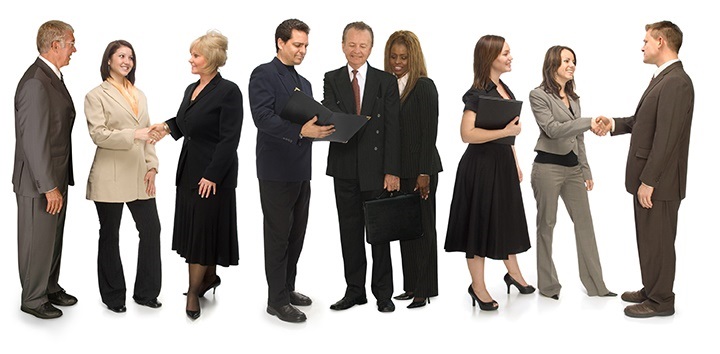 For many businesses and industry professionals, trade shows are not always of top priority when creating annual business plans, but according to an article on Forbes, perhaps they should be.
Trade shows have been taking place in European countries as early as the medieval times. Organized to sell produce and other goods, trade shows were a simple way to facilitate 'buying and selling' in one convenient location. The same holds true today, only modern trade shows now offer additional features, from fun social opportunities to educational experiences.
While many people avoid trade shows for reasons like travel expenses, Camille Candella, Georganne Bender and Rich Kizer – three marketing, retail and industry experts – explain that the costs of skipping these events, generally outweigh the costs associated with trade show attendance.
According to the experts, trade shows are much more than opportunities to source products; they are opportunities for building stronger industry relationships with vendors through quality face-to-face interactions that can land you on businesses' "preferred lists". Vendors tend to develop relationships with valued, loyal customers who may be favourited to hear about new opportunities or deals before the rest of their consumer-base.
Within the focused and educational atmosphere of a trade show, attendees are also able to strengthen their relationships with industry peers, members of their own teams and industry-specific thought leaders, who are generally fixtures in any trade show setting. The mutual sharing of experiences and expertise that takes place at trade shows, even through casual conversation, allows attendees to gain useful knowledge on 'product intelligence', 'competitor insight' and 'market trends'. Those who attend trade shows tend to return to their workplaces with newfound ideas and energy, to the benefit of the overall industry.
Over the next two months, OSPE will be participating in several trade shows that reflect the wide array of technical fields in which engineers work. OSPE will be present at each of these events to connect with industry professionals and share valuable insight on the benefits and services that OSPE offers.
Check out the list of upcoming trade shows:
The American Society of Mechanical Engineers (ASME) Ontario Section and the Institute of Electrical and Electronics Engineers (IEEE) Toronto Section, invite employers and job seekers to attend this engineering career fair to exchange information and network with a diversity of industry professionals.
This opportunity suits both recent grads looking to kick off their careers as well as experienced engineers looking for a change in professional scenery. The career fair has the potential to connect job seekers with full-time, part-time, contract, co-op or internship positions.  REGISTRATION IS FREE.
DEX is a one-day table-top trade show where engineers, product developers, machine builders and systems integrators can discuss, network and solicit advice on the latest technologies and applications that drive their businesses.
Featured products and technologies include CAD/CAE, additive manufacturing systems, reverse engineering, motors, drives, motion control, automation, fluid power, power transmission, adhesives and much more!
YOUR VISIT TO DEX IS COMPLETELY FREE and grants you access to all exhibitors and products on display. When you register, OSPE members can simply enter promo code: OSPE. Attendance also grants you the chance to win an Apple Watch Sport – you must simply be in attendance at the time of the draw to claim your prize.
This conference provides a forum for exchanging views, ideas and information relating to the application and advancement of nuclear science and technology, and for discussing energy-related issues in general. Explore the sustainability of nuclear science and technology in the new millennium through:
Topical plenary sessions on industry sustainability, nuclear medicine, public engagement, advanced reactors and international opportunities
Numerous parallel technical sessions
The 2016 W.B. Lewis lecture, featuring Dr. Art McDonald, winner of the 2015 Nobel Prize in physics
An industry booth exhibition
Networking opportunities & more!
The CNS Annual Conference and Student Conference invites scientists, engineers, technologists, senior management, government officials and students to discuss global directions for nuclear science, including Canada's role.
Always striving to better cater to our diverse membership base, OSPE embraces each of these networking opportunities to gather intelligence on students' and industry professionals' key advocacy concerns and priorities, as well as the professional development services they feel would most benefit their careers.
Be sure to stop by the OSPE booth to share your ideas and learn more about our current efforts!