The following blog post was prepared in co-operation with The Forge and Chipsetter.
With two workspaces, 39 active startups and two "graduated" business ventures currently generating over $1 million each in investments and sales (Nix Sensor Ltd. & iUGO Health), you don't have to be great at math to see why a Hamilton-based startup accelerator called The Forge is being recognized as an up-and-coming innovation hub in the medical, health and technology sectors.
This campus-linked startup incubator is funded by the Ontario Centres of Excellence (OCE) and is affiliated with McMaster University. The Forge supports startup companies and youths (aged 29 and under) interested in entrepreneurship, providing valuable training, resources and an extensive network of alumni and mentors. All Forge companies have a tie to the Hamilton area, whether they have been founded by Hamilton residents, Mohawk College or McMaster students or graduates, or whether their product or service will directly benefit the Hamilton community.
What is most notable is the considerable growth that The Forge has experienced in only two short years since officially opening its doors at McMaster Innovation Park (MIP) in January 2015. The startup accelerator has since opened a second location called The Forge Downtown – you guessed it – right in the heart of downtown Hamilton.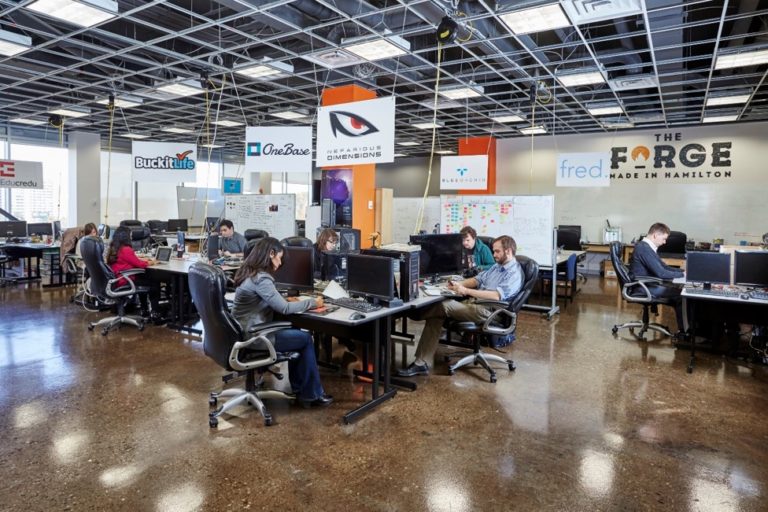 OSPE recently had the pleasure of learning about some of The Forge's key features and services:
The resources: The Forge understands the practical and financial constraints that can "make or break" the success of a startup business venture. That's why The Forge provides startups with the basics – a rent-free workspace; a comprehensive device library; access to equipment like 3D printers, hand tools and laser cutters; and of course, coffee!
The networks: The Forge connects startups with a diverse network of mentors, partners and advisors. Its full-time staff meets regularly with each startup to set achievable goals, determine the company's evolving needs and pair the team with a customized board of about three to six advisors. The Forge's network includes partners from OCE, Hamilton's Innovation Factory, and staff and alumni from McMaster University and Mohawk college, to name a few.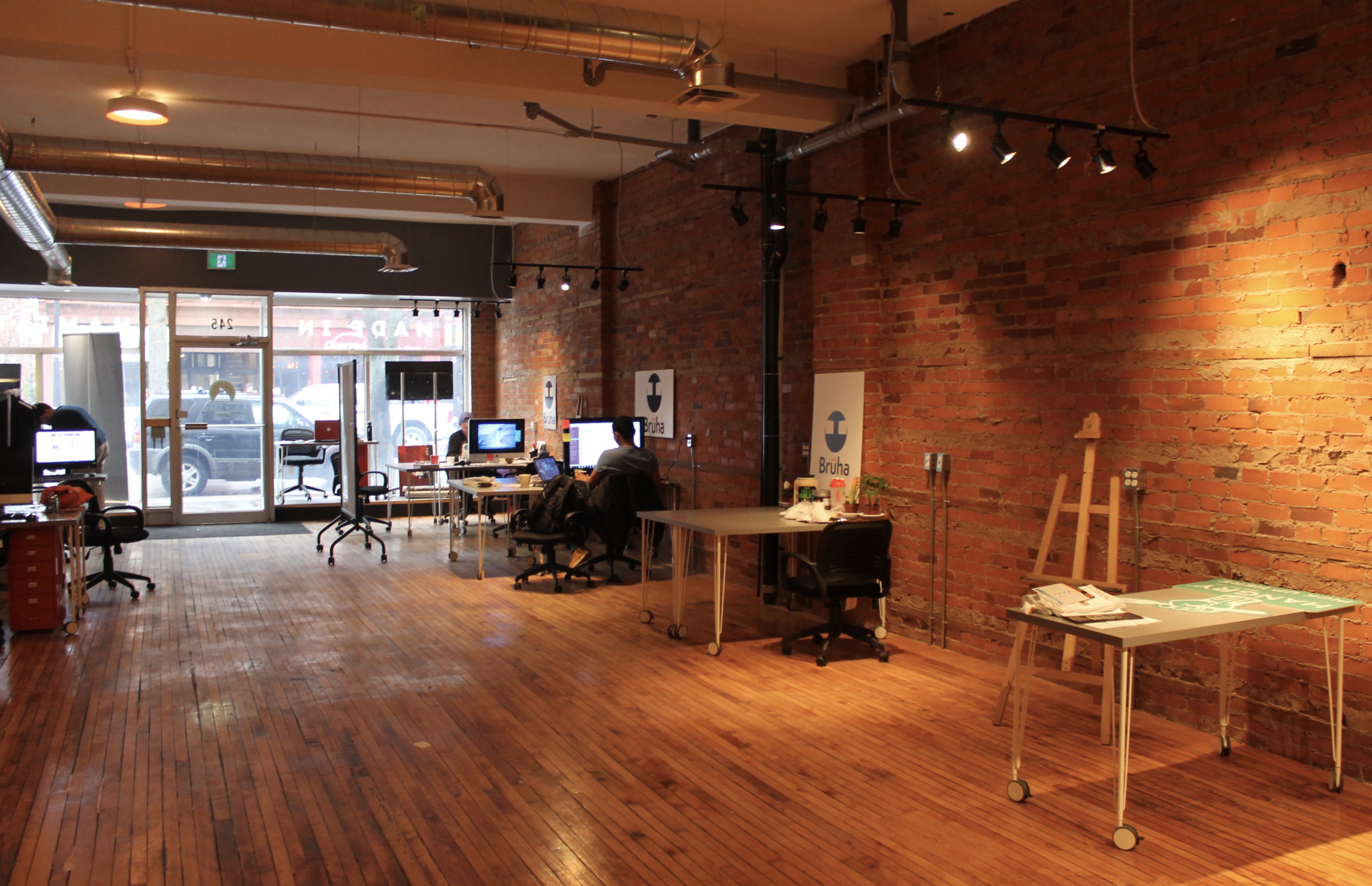 The opportunity to become a Forge company: The most common way to become a Forge company is through its application process. Every event or workshop hosted by The Forge feeds into the annual Student Startup Pitch Competition – the next of which will take place in March 2017. There is $100,000 in prize money up for grabs, and successful companies gain automatic entry into The Forge. Ten finalists participate in the competition where they pitch their business venture to a panel of experts in their field from the McMaster and broader Hamilton-Halton community. The number of startups accepted into The Forge is dependent on performance and overall compatibility with this incubator community. Outside of the pitching competition, proactive individuals with an interest in The Forge are also invited to inquire about the incubator to determine whether they might be a good fit.
The startups: A large number of The Forge's startup companies have generally been comprised of individuals with a background in engineering. The Forge has a strong relationship with McMaster's Faculty of Engineering, which mutually strives to foster entrepreneurship within the Hamilton community. Recently, however, The Forge's startups have become increasingly multi-disciplinary as more students and graduates from the Department of Physics, the Biomedical Discovery and Commercialization (BDC) program, the health and life sciences, and the W Booth School of Engineering Practice and Technology, for example, offer their diverse skill sets.
The inside scoop from a current Forge company: A company called Chipsetter was one of the first hardware startups to work out of The Forge. The company was officially formed in 2014 and was accepted into The Forge in January 2015, when its prototype could demonstrate roughly 50 per cent of its required functionality. Chipsetter's team of four engineering graduates and one earth and environmental science graduate developed the Chipsetter ONE – a desktop pick-and-place machine that helps electronics developers assemble small batches of circuit boards, saving them time and money.
"All of the assistance we've received through The Forge has been vital in helping us reach our milestones," says Chipsetter's founder and CEO, Alan Sawula, a McMaster mechanical engineering graduate. "Starting a business and navigating the startup experience was new to us. Fortunately, with a deep understanding of the problem we set out to solve and the support of the thriving entrepreneurial ecosystem at McMaster Innovation Park, we've experienced tremendous growth."
Chipsetter just ended a Kickstarter campaign that allowed them to connect with many small to medium-sized enterprises, contract manufacturers, prosumers and makerspaces who pledged $88,000 in funding and have expressed positive feedback and intent to purchase.
"As we move to early production, we expect to outgrow our allocated space at The Forge and are looking into relocation options within the community," says Sawula. "We're optimistic about what the future holds."
Follow this link to learn more about Chipsetter. If you're interested in learning more about The Forge, click here.