Gary J. E. Kramer,

BASc

,

MASc

, P.Eng., PE

 



Senior Vice President & Global Practice Director (Tunnels), Hatch
—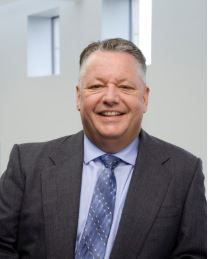 Known by colleagues as an "engineer's engineer," Gary Kramer has built an international reputation as one of the world's foremost tunnelling experts. Over the course of a 34-year career, he has managed design and construction for many of North America's signature tunneling projects, including more than 140 kilometres of constructed tunnels for transit, water, wastewater and energy works. 
As Senior Vice President and Global Practice Director for engineering consultancy Hatch Limited's tunnels practice, Kramer is responsible for technical leadership and quality excellence on tunnel, shaft and trenchless projects. His work includes some of North America's highest-profile and technically complex tunnelling jobs: 
Eglinton Crosstown LRT (Toronto) – As design manager for the $1 billion high-risk tunnelling program in Toronto's dense urban environment, Kramer helped ensure successful and timely completion through bold technical decisions, pre-emptive risk mitigation strategies and effective collaboration;

 

Toronto-York-Spadina Subway Extension (Toronto) – As engineer of record for the tunnels, Kramer pioneered the first Canadian applications of steel fiber reinforcement for concrete segmental linings in large diameter tunnels and the use of specialized excavation techniques for soft ground tunnelling (the Sequential Excavation Method);

 

Niagara Tunnel Facility Project (Niagara Falls) – As a designer  of the owner's representative team, he was involved with the design of the world's largest tunnel boring machine-driven tunnel in hard rock. It won numerous industry awards including the Grand Award from the American Council of Engineering Companies in 2015; and

 

LA Metro Redline (Los Angeles) – When the tunnel boring machine was stopped by squeezing ground, Kramer, the owner's representative, got directly involved with the contractor to keep the project moving by utilizing innovative solutions including high-pressure water to free the machine.

 
Over the years, Kramer has demonstrated a unique combination of technical leadership, continuous improvement as well as developing and mentoring younger staff. Under his leadership, he has assisted in growing Hatch's tunnels practice from 50 to over 200 staff working in more than five countries. Through his leadership, dedication to mentoring and supporting those around him, he is known as much for building up people as he is for building tunnels.  
As an internationally recognized tunnelling expert, Kramer has devoted considerable efforts over the years to sharing his knowledge through numerous technical publications and is a sought-after presenter at the world's most prestigious tunnelling institutions and conferences. He is a superb ambassador of Canadian engineering excellence both at home and on the international stage. 
 Learn more about the highly anticipated Ontario Professional Engineers Awards (OPEA) Gala on November 17, 2018.