The following piece was written in collaboration with OSPE member and former Board director William (Bill) Goodings, P.Eng., to highlight the pioneering work of Ontario engineers during the 'golden era of engineering.' Engineers have and continue to develop sound engineering solutions that benefit society.
As policymakers govern Canada and work to improve the quality of life of its citizens, engineers play an integral role in supporting these efforts. The engineering perspective and the profession's commitment to modernization proved to be especially important for promoting the development of Ontario from the late 1940s, well into the 1960s. During what has been called the 'golden era of engineering' in Ontario, engineers designed and built much of the foundational infrastructure that continues to define our province, municipalities and way of life.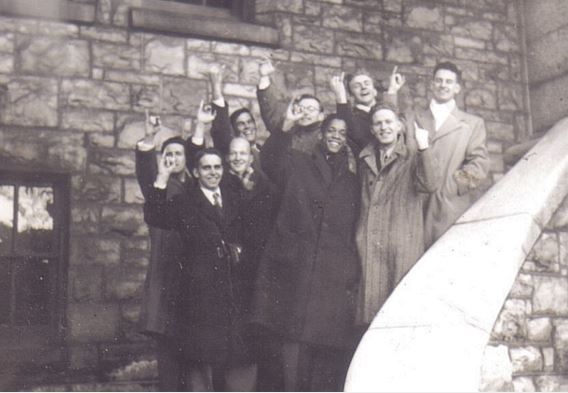 Following World War ll, Ontario's universities set out to train large numbers of returning war vets and early post-war students to become engineers in all disciplines to keep up with Ontario's spiral growth. Born in 1929, Bill Goodings, P.Eng., and his brother Bob Goodings, P.Eng., joined this cohort of 'war vet' engineers after having graduated from the civil engineering program at Queen's University in 1951.
—
Bill Goodings provides a snapshot of the immense infrastructural progress made in Ontario during this era of growth, particularly in terms of solid waste management and sewage and water treatment systems.
—
In 1951…
About 80% of raw sanitary sewage from municipalities was discharged directly into Canada's surface waters. Drinking water was drawn from these same waters and was simply chlorinated before being pumped into watermains serving homes and industry.

Garbage dumps were small and sited at random, without complete consideration of the proximity to local communities or groundwater supplies.

Ontario's road system consisted of dusty two-lane gravel roads that were connected to a few two-lane highways, which were surfaced with Macadam or concrete.

Electricity was generated by a limited number of hydro power stations and was distributed very locally by small transmission and pole lines, leaving most rural regions without power.
But as municipalities continued growing at a rapid pace into the 1960s, it became increasingly apparent that larger, modern systems were required to meet the ever-growing infrastructure capacity requirements.
Improved sewage and water treatment systems
—
In the 1950s, Dr. Albert E. Berry, P.Eng., worked diligently as a senior manager with the Department of Health of the Province of Ontario to pioneer state-of-the-art sewage treatment and water purification plants. Berry recognized that contrary to popular belief, the biota in a body of water, even as vast as Lake Ontario, could not adequately accommodate or naturally treat the anticipated large quantities of municipal sewage.
Berry championed the creation of the Ontario Water Resources Commission (OWRC) – the precursor to today's Ministry of the Environment and Climate Change. Under his leadership, the OWRC played a lead role in establishing Ontario's wastewater treatment plants by convincing the Ontario Municipal Board to stall most ambitious municipal plans for urban expansion until wastewater treatment and sewage system capacity was adequate to accommodate said growth.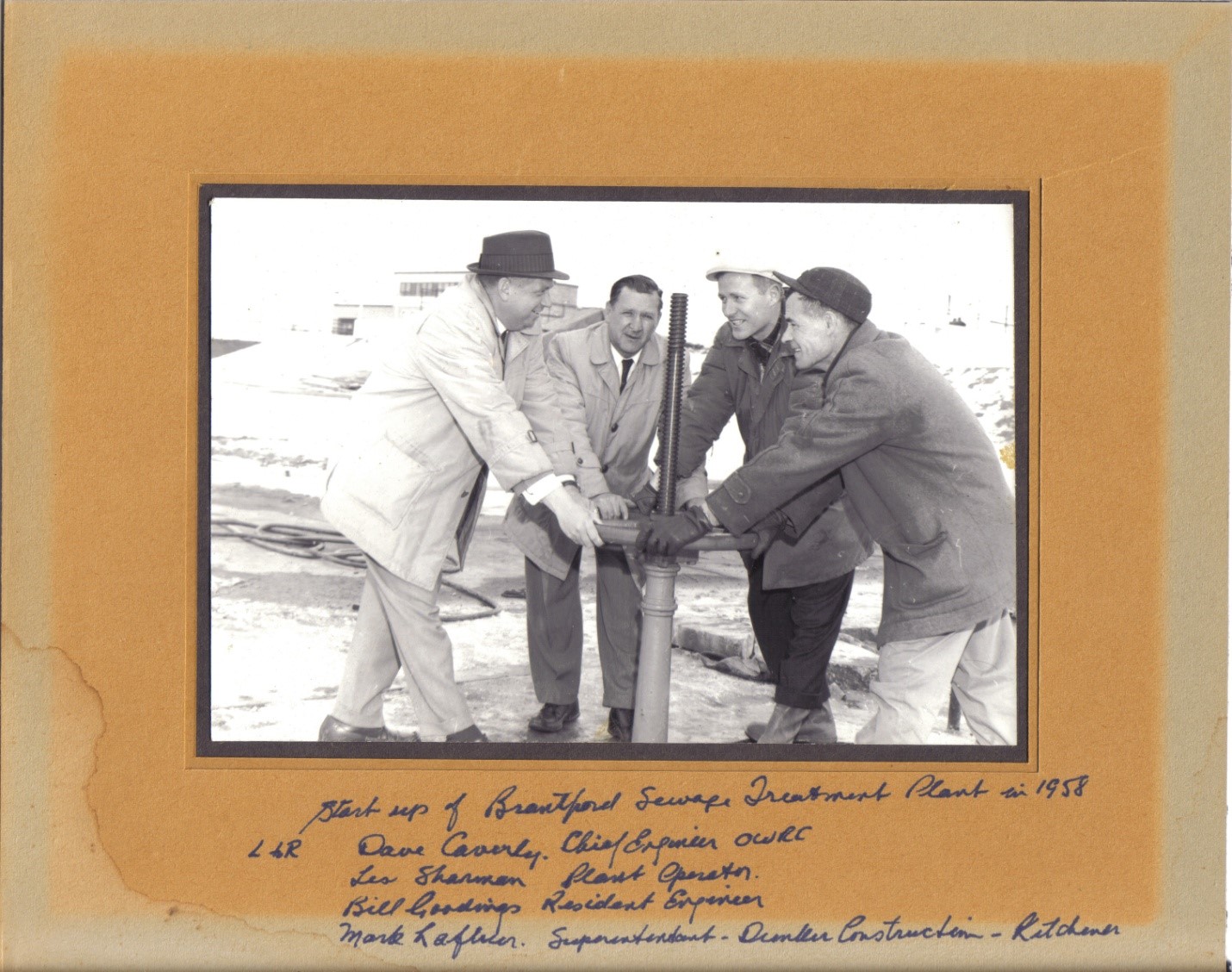 This prompted the creation of hundreds of new consulting engineering firms, building contractors and equipment manufacturers, allowing Ontario to attain the high water quality and treatment standards that, to this day, exceed most jurisdictions in North America. Ontario's engineers undoubtedly provided the infrastructural and scientific backbone of these remarkable achievements.
Beyond their technical contributions, municipal engineers during this period drastically influenced how Ontario's cities are currently governed at the municipal level. Municipal engineers advised their local politicians that larger, regional sewage and water treatment plants would prove more effective than the myriad of small, inefficient facilities. This approach is considered one of the reasons that regions were formed in many parts of Ontario. These changes also encouraged the public utilities to adopt the practice of 100% water metering.
Goodings' lessons in 'civil' civil engineering
—-
Throughout his own career as a consulting engineer, Goodings tackled a diversity of pollution problems. In 1965, Goodings was assigned to be the on-site, full-time resident engineer for the construction of the OWRC's first sponsored project – a secondary sewage treatment plant to be built in Brantford on the floodplain of the Grand River.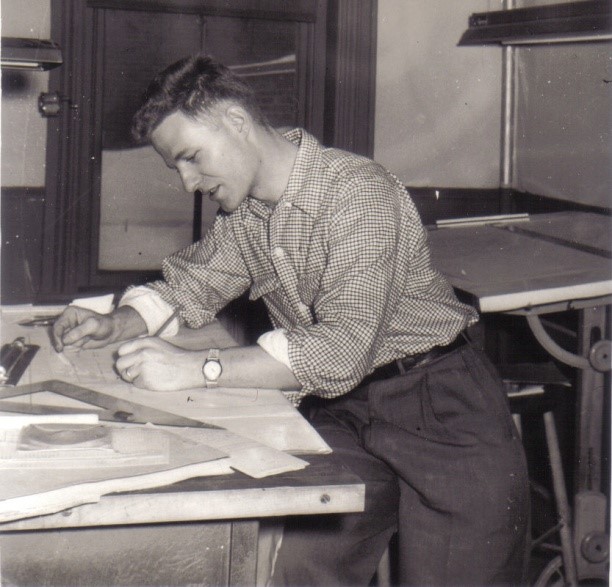 In his subsequent role as the firm's Niagara Region branch manager, Goodings tasked his survey crews with determining the location of all sanitary sewers and private sanitary sewage outlets that were dumping their contents into a local stream. Using deposits of toilet paper and other recognizable objects along the stream's banks as their guide, the team identified each sewage outlet and designed a new interceptor sewer that would connect all these outlets and diverge raw sewage into the two new sewage treatment plants that the firm had designed and built on the shores of Lake Ontario.
Goodings became the 'municipal engineer of record' for four municipalities in the Niagara Peninsula when his firm was hired to provide services as a 'Town Engineer.' He was also a lead engineer in the preparation of THE PARC Niagara Report on Regional Water and Sewage Infrastructure for the new Region of Niagara, which became the blueprint for millions of dollars worth of capital works for sewage and water treatment.
"Much of what was put in place 'back then' still exists today, and our successor engineering colleagues in civil engineering and beyond have risen to the challenge to extend, improve, repair and replace these fundamental developments, while creating entirely new innovations that serve just about every part of the province," says Goodings.
. . .
To read the full story and learn more about Goodings' professional experiences, check out the September 2017 issue of The Voice magazine. To read about Goodings' international assignments in solid waste management, check out OSPE's 'Trash to Treasure' blog post.

To learn more about Canada's engineering history, as well as the exciting Canadian engineering innovations that continue to be developed every day, check out OSPE's list of 150 ways engineering has influenced Canada.