Every once in a blue moon, an innovative new company like Hamilton-based Nix Sensor Ltd. dares to colour outside of the lines. The 2016 recipient of the OSPE and Hamilton-Halton Engineering Week Project of the Year Award, Innovative Project Category, Nix Sensor Ltd., developed a new technology that has revolutionized colour measurement across a variety of industries.
Inspired by his mother, an interior designer burdened by heavy bags filled with fan decks, Matthew Sheridan, B.Eng., MGMT, Mechatronics, founded Nix Sensor Ltd. in 2013, with the design industry in mind. Sheridan quickly realized, however, the spectrum of industries that stood to benefit from an affordable colour sensor that could remove labour-intensive, manual colour-matching procedures.
One of Sheridan's colleagues, for instance, was working with burn victims and patients with severe skin disorders at a local hospital to develop custom cosmetics that would blend perfectly with patients' natural skin tones. With this application in mind, Sheridan received the final inspiration needed to begin full time research and development on such a product.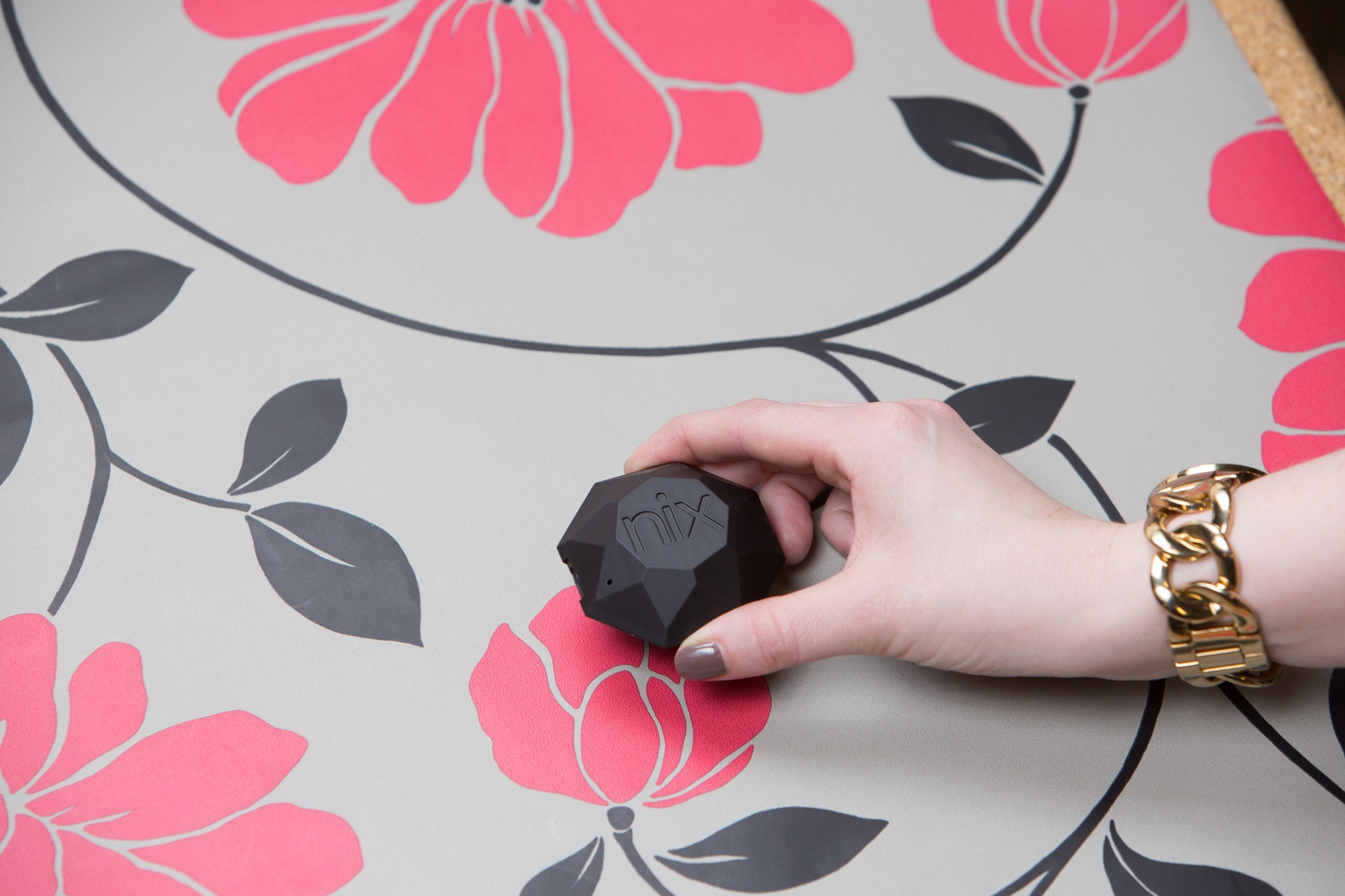 Sheridan, with the support of a small team of fellow engineering graduates, launched a successful Kickstarter campaign in 2014 to fund the production of the first commercial prototype, making Nix Sensor Ltd. the first Canadian company to use the platform. After developing a meticulous business plan, the start-up venture received an R&D grant to really get the ball rolling. The company has since grown to become a team of 10 people, eight of whom are engineering graduates with backgrounds in a variety of engineering disciplines. 1
The company has already launched its second product – the Nix Pro Color Sensor – which is now used in over 31 countries to support color professionals in industries as diverse as food & agriculture, paints & coatings, industrial manufacturing, health & beauty, digital design, and architecture & interior design.
How does the technology work?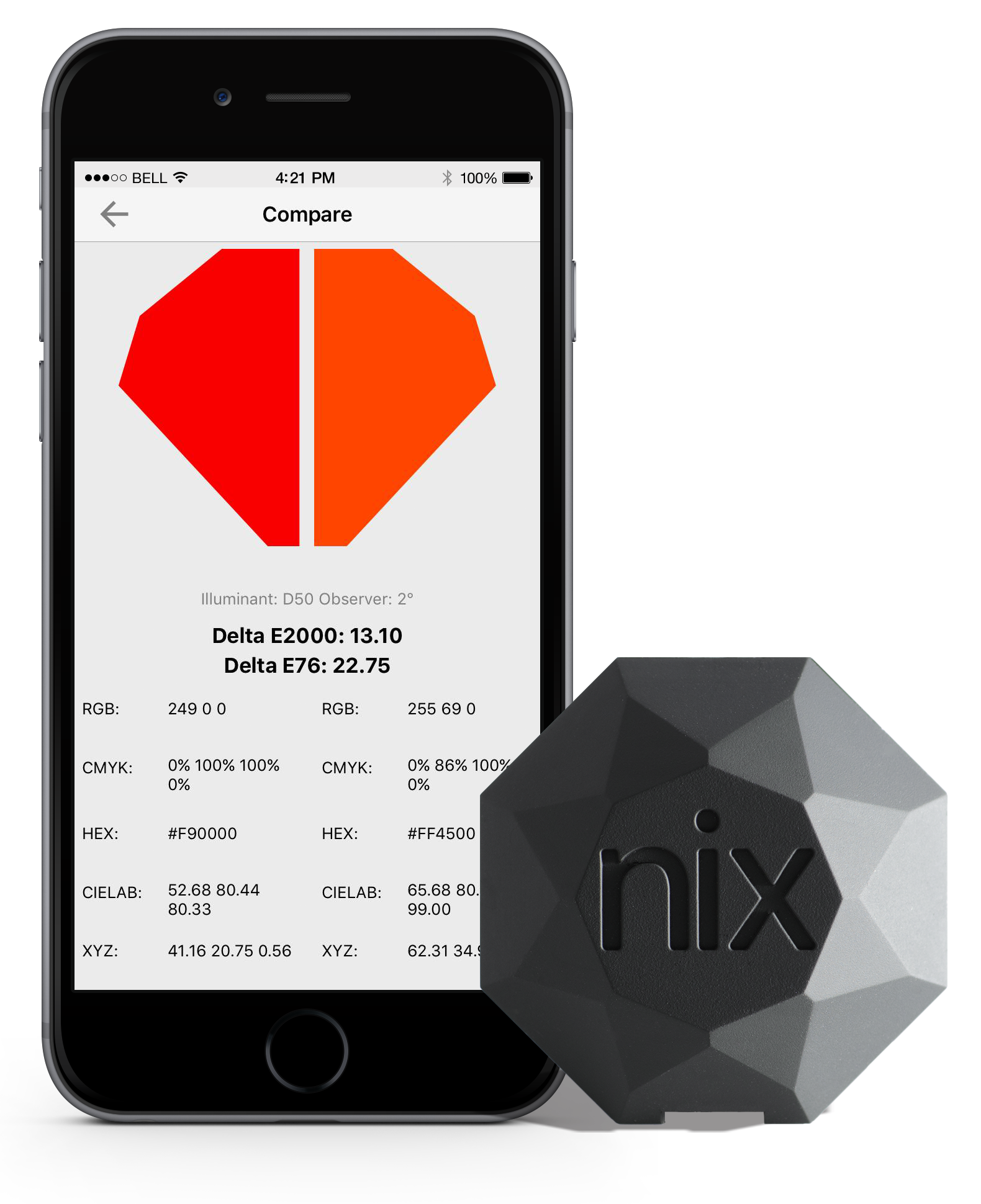 To facilitate colour matching accuracy, the Nix Pro Color Sensor blocks out all ambient light, shines its own calibrated white light at a given object, and then measures light reflected from the object's surface. Colour, as humans perceive it, is simply different frequencies of visible light entering the eye. An object gets its colour by absorbing certain frequencies (colours) of light as it hits the object's surface, while reflecting back other frequencies of light that it doesn't absorb. For example, a red apple is only red because it does not absorb any red wavelengths of light. If you looked at a flawless red apple in green light, it would appear black because no green light would be reflected. The engineering behind the Nix Pro comes down to the use of sophisticated calibration algorithms and highly accurate electronics.
Nix Sensor Ltd. has full turnkey design and manufacturing capabilities. The company has onsite advanced rapid prototyping capabilities including: SLS & FDM 3D Printing, CNC routing, PCB manufacturing and reflow soldering. The team also has extensive experience in hardware, software, firmware, industrial design, injection moulding, packaging and optimization for manufacturability.
Team members' diverse educational backgrounds have fostered the perfect melody of analytical, solution-based thinking and creative innovation for product development. The product's electronics and firmware, for instance, have been designed to use as little power as possible, while maintaining incredible accuracy. As a result, the Nix Pro can take over 3,000 scans and has a six-month standby time on a single battery charge. In addition, there are no moving parts, such as a scan button. This intentional design feature mitigates potential part failure, thereby prolonging the life of the device.
When reflecting on their 2016 HHEW Project of the Year award win, the Nix Sensor Ltd. team notes, "All of our sensors are individually assembled and calibrated here in our Hamilton office, and we even feature Hamilton on all of our product boxes. Being able to proudly say that our local engineering community supports us in our efforts to revolutionize the color industry is really special."
The 2017 Hamilton-Halton Engineering Project of the Year awards
Do you know another company or team from the Hamilton-Halton region deserving of recognition for their innovative engineering projects and efforts?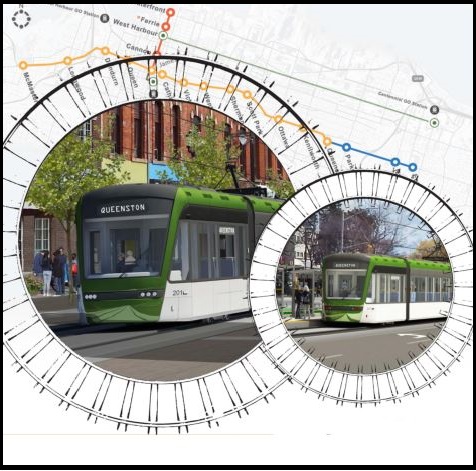 The Hamilton-Halton Engineering Week Luncheon and Gala, have become staple events on the local engineering community's annual calendar. It has become a longstanding tradition to honour a nominated "Engineer of the Year" at the annual Luncheon, and up to three "Projects of the Year" at the Engineering Week Gala.
This year's Luncheon will be held at Carmen's Banquet Centre in Hamilton on Monday, October 17, 2016. Themed "City Building through Engineering", Paul Johnson, Director, LRT Project Coordination, City Hamilton, will discuss the implementation of the $1-billion+ Light Rail Transit (LRT) project.
Order tickets online for the Engineering Week Luncheon here.
The formal Engineering Gala will be held on February 25, 2017, to coincide with National Engineering Week. The application deadline for this year's "Project of the Year" awards is November 30, 2016.
Access the application form here.
Everyone is welcome to attend these esteemed networking events. We look forward to celebrating local engineering with you!
[1] Nix Sensor Ltd. team members:
Matt Sheridan – B.Eng. MGMT, Mechatronics
Mike Bot – B. Eng., Electrical
Dixon Paez – B. Eng., Physics. Working towards PhD in Optics
James Strack – B. Eng., Physics. Working towards PhD in Nuclear
Marc Directo – B. Eng., Electrical. M.A.Sc., Electrical. MBA
Daniel Doherty – B. Eng., Environmental
Thomas Langille – B.Eng., Physics
Roman Pahuta – B.A.Sc. Electrical, M.A.Sc. Electromagnetics
Elaina Principato – B.A., Multimedia and Communication Studies
Greg Summers – Business Admin, College Cert.