On March 7th, 2020, the Hamilton-Halton Engineering week committee, in association with OSPE, held the annual awards gala recognizing excellence in engineering. The event was held at the elegant Grand Olympia in Stoney Creek, Ontario, where guests enjoyed appetizers and dinner along with full bar service; door prizes were given out later in the evening.
The purpose of the awards is to celebrate successful engineering projects that innovate in different disciplines. The 2020 Winning Projects are: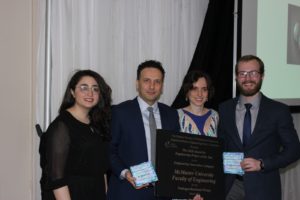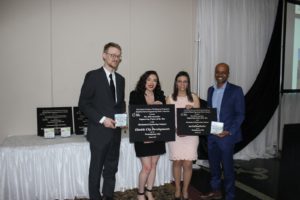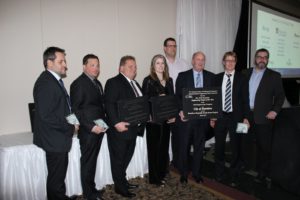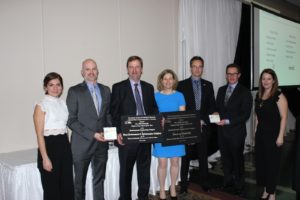 Each project displayed ingenuity, complexity, forward thinking, and a concern for social welfare. OSPE and the Hamilton-Halton Engineering week committee is proud to present them the Project of the Year awards. Congratulations to each team on their considerable effort and success!