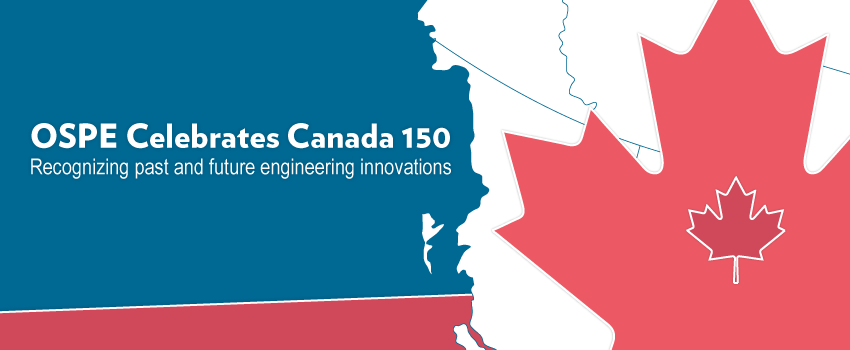 This year, Canada will be celebrating its 150th birthday and Canadians across the country are already counting down to July 1st by honouring the people, places and industries that make our home unique.
A vital thread in the fabric of Canadian society, engineers have played a critical role in weaving Canada's story to date. Engineers' innovative thinking, analytical mindsets and dedication to solving society's most pressing challenges have produced many of the inventions and processes that continue to enhance our quality of life and our international influence.
There is no shortage of defining moments and inspirational reasons to celebrate our country's history, and OSPE intends to highlight a few more of those very reasons—150 to be exact.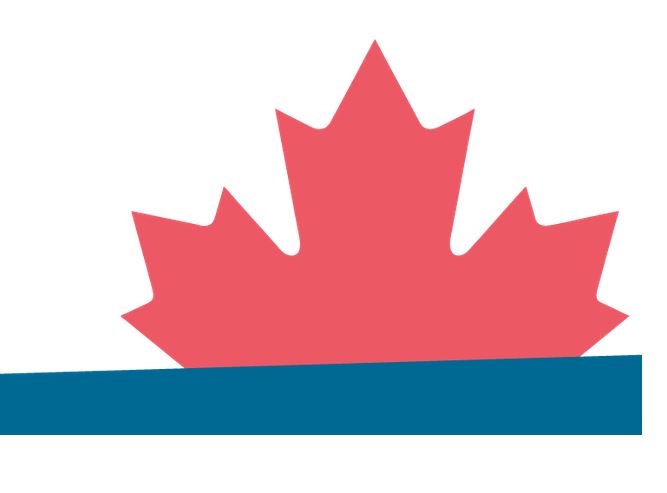 Over the course of 2017, OSPE will be compiling a list of 150 ways that the engineering profession has substantially impacted the development of our country throughout its history.
The list will highlight engineering milestones—past, present and future—from across the provinces, the various regions of Ontario and the diverse fields of engineering.
The list will feature items including:
Canadian engineers and their contributions to the profession and to society as a whole
Modern and historical examples of Canadian innovations, products, projects and processes involving the work of engineers
Canadian engineering companies doing ground-breaking or important work in industries from aerospace, to mining and robotics
Let's make this a collaborative effort!
In true Canadian fashion, OSPE aspires to create a list that reflects the diversity of our members and the industries within which Ontario's engineers work. Help us showcase how engineering innovation has and will continue to advance every facet of Canadian society by sharing your favourite examples of Canadian engineering: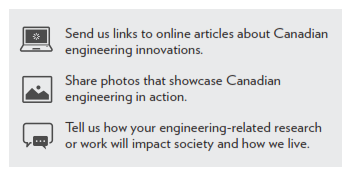 Contribute your ideas to OSPE's #Canada150 list by emailing stories@ospe.on.ca or by reaching out to @O_S_P_E on social media (Twitter, Instagram, LinkedIn or Facebook) with the hashtag #OSPECan150.
You can watch OSPE's celebratory list grow throughout 2017 by visiting our Canada 150 webpage at www.ospe.on.ca/Canada150.
You can also check in with OSPE's social media channels for engineering-themed #Canada150 facts and informative posts.
Let's continue to work together to elevate the understanding and appreciation of the engineering profession. We look forward to hearing about the Canadian engineering accomplishments that make you proudest!