Canada's manufacturing sector has been described as the backbone of the Canadian economy. As the Government of Canada's 2015 report Strengthening Canada's Manufacturing Sector explains, the sector accounts for 11% of Canada's GDP and directly employs 1.7 million Canadians. The Canadian Manufacturing Coalition notes that manufacturing has the largest multiplier effect of any industry, generating more than $3 of additional economic activity for every dollar of output.
However, the sector – which covers 21 industry groups in Canada – has struggled over the past decade. The reasons for this are many, including the economic recession of 2008, an increase in global competition, and a fluctuating Canadian dollar, to name a few.
OSPE spoke with Dr. Stephen Veldhuis, P.Eng., professor at McMaster University's Department of Mechanical Engineering, to explore these issues and learn about the McMaster Manufacturing Research Institute (MMRI) that he leads.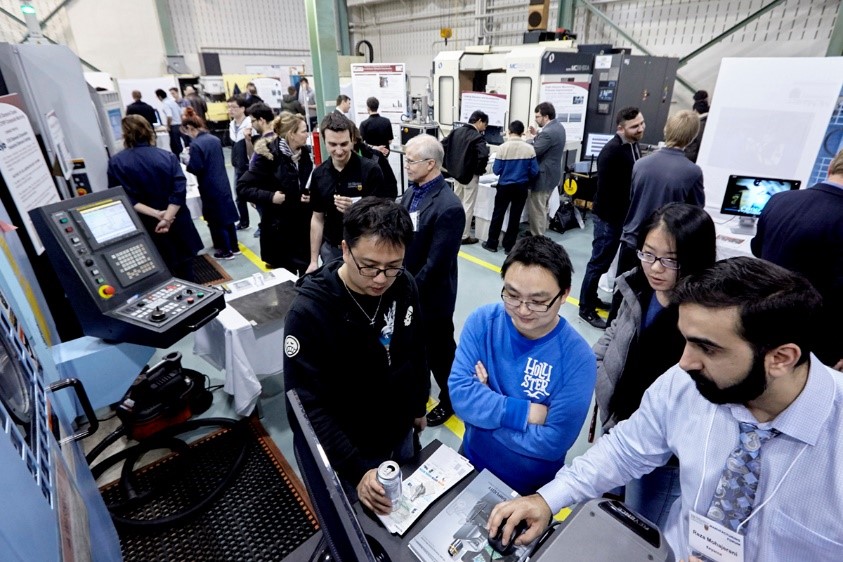 From past to present
Dr. Veldhuis explained that "since the late 1980s, there was this notion that it was better to shift manufacturing overseas and to focus on product innovation here. Unfortunately, this strategy proved to be unsuccessful. Transferring manufacturing overseas saved some money in the short-term by providing access to low-cost labour overseas, but it led to job loss and made Canada less innovative and competitive in the long-run. As a consequence, other countries have become leaders in manufacturing and are investing heavily in advanced manufacturing research and development (R&D) to further strengthen their positions."
Dr. Veldhuis points out that an MIT study highlights the benefits of a strong manufacturing sector. The report outlines that dynamic product innovation requires that you are immersed in all aspects of the problem, including manufacturing. Moreover, to form an innovation cluster, companies of all sizes are needed to participate in this activity. Maybe a starting point for companies to get involved in improving manufacturing may be to look for Ruggedised Industrial Pointing Devices today. Everyone has to start somewhere and anything that you can do that could help improve your business is surely worth doing.
In a recent interview about his new Gigafactory, Elon Musk also highlighted the benefits associated with innovation in manufacturing. "The factory has far more potential for innovation than the product itself," said Musk. Musk is focused on fostering innovation in the energy sector by driving down the cost of implementation.
MMRI: Bridging innovation and manufacturing
MMRI actively works with industry partners to support advanced manufacturing research needs in the polymer, automotive, aerospace, tool and die, food processing and biomedical industries. The goal is to ensure innovative ideas that originate in Canada are commercialized and ultimately produced here as well. MMRI was formed in 2000, using funding secured from industry sponsors and the federal and provincial governments to create a 15,000 square foot research facility that houses industry-scale manufacturing equipment.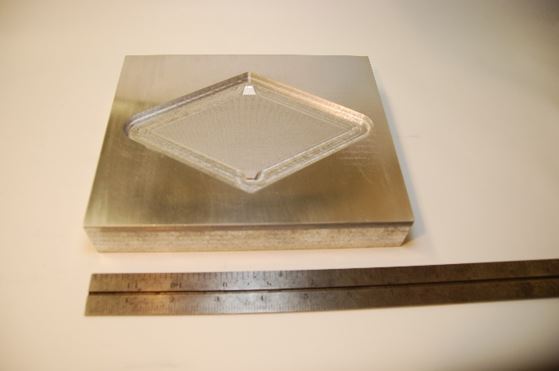 Projects can be short-term, like helping industry partners address specific, technical challenges, or long-term, like helping companies develop and commercialize their innovative ideas and manufacturing processes.
A recent example is the development of a blood oxygenation unit for premature babies. Microscale machined features on a transfer die were developed to facilitate blood flow and interaction across an oxygen permeable membrane. MMRI is helping prepare the technology for mass production for the global market.
Process optimization is key
A major area of focus at MMRI is on tooling development and process optimization. Dr. Veldhuis stresses the importance of improving the productivity of capital equipment already in place in Canada by optimizing tooling. Although tooling only accounts for 3-5% of a company's production costs, the impact of tooling on productivity, cost, quality, and innovation is immense. Retooling can slow processing speeds and increase manual labour costs.
Opportunities for students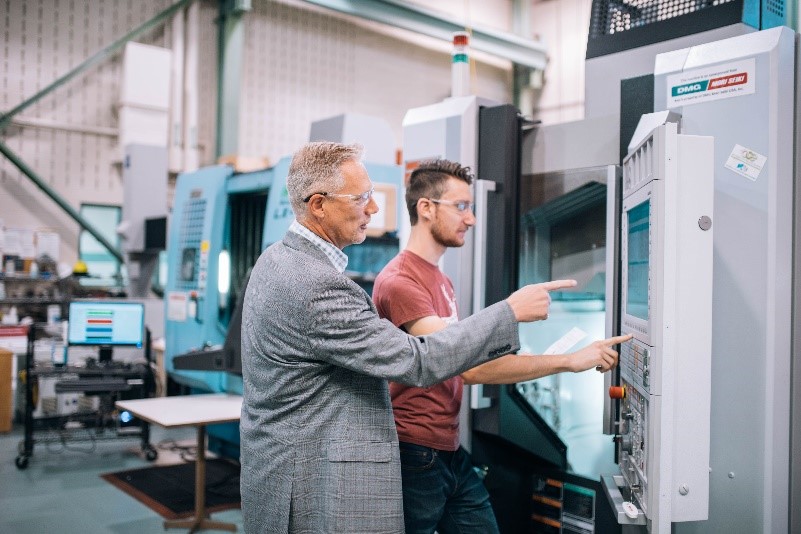 MMRI uses its manufacturing research projects to train highly qualified personnel. Manufacturing is an applied discipline that requires students to have strong hands-on skills. Industry projects expose students to industrial-scale production equipment and industry generated problems – experience that is vital for entry into the workforce or to further one's own research. To learn about the projects students have been involved with at MMRI, click here.
Dr. Veldhuis is optimistic that the MMRI and similar initiatives will help strengthen Canada's position on the global manufacturing stage. The federal government's forthcoming Innovation Agenda, for instance, represents an opportunity to develop a "made in Canada" solution that will help Canadian industries produce and supply innovative products globally. "Stakeholders need to acknowledge the challenges and put in place the resources and structural support for research and innovation especially for SME's," says Dr. Veldhuis.
If you'd like to learn more about MMRI research and funding support mechanisms that are currently in place for collaborative research, please contact Dr. Veldhuis.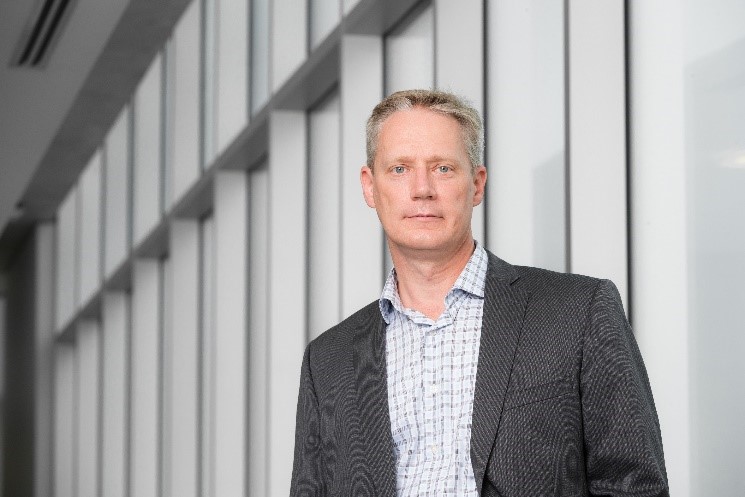 Dr. Veldhuis' current research activity is focused on high performance manufacturing, leveraging smart (Industry 4.0) and lean concepts to improve productivity, tighten quality control, reduce cost and enable product innovation. One of his main targeted research areas is in tooling selection and development as well as process optimization using physics based simulations (virtual twins) and real time sensor data and analytics.