Irene Sterian, P.Eng.


Director, Technology & Innovation, Celestica Inc.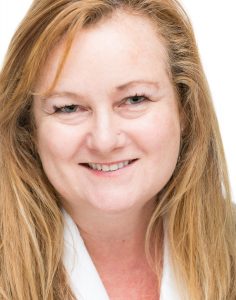 With over 30 years as an engineering executive, Irene Sterian is a technology and innovation leader, and a driving force in the future of manufacturing in Canada.
As director, technology and innovation at Celestica, Sterian manages a global team of senior engineers to provide electronics technology solutions for healthcare, industry, aerospace, defense, enterprise, telecommunication and the solar market. She holds a patent in high-density, high-performance memory circuit package design and has published over 30 technical papers.
She began her engineering career at IBM, where her engineering management skills led to several achievements, including leading development of the first five surface-mount technology assembly lines at IBM Canada; and introducing the first flip chip assembly technology in Canada to enable electronics miniaturization of PCMCIA cards.
Since joining Celestica in 1994, Sterian has managed teams of over 50 engineers from around the world, providing advanced technologies for healthcare, industry, renewable energy, aerospace, defense, enterprise and telecommunications electronics. Her achievements include leading a team of engineers, customers and industry groups to bring lead-free solders into the manufacturing mainstream; and leveraging the Ontario Green Energy Act to develop a solar manufacturing plant at Celestica Canada. Partnering with academia, equipment suppliers and industry associations, the team formed a solar hub in Toronto and created a technology roadmap for green energy manufacturing in Ontario.
In 2014, Sterian founded the Refined Manufacturing Acceleration Process Network (ReMAP), a $25 million innovation accelerator jointly funded by the Business-Led Network of Centres of Excellence (BL-NCE) program and its partners. As president & CEO of ReMAP, Sterian has formed an integrated shared ecosystem dedicated to accelerating the commercialization of innovations developed in Canada for the global market. Through shared resources, 46 labs and manufacturing lines across Canada, ReMAP creates a supply chain of start-ups, small-medium enterprises, large organizations and research institutions to focus on hardware optimization, advanced manufacturing and electronics innovations. To date, this group has attracted $55 million in foreign investment and revenues, built 195 prototypes and scaled 30 products to market.