Dr. Jan Andrysek, MASc., PhD, P.Eng.
Scientist, Bloorview Research Institute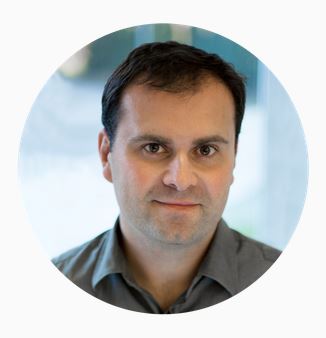 Dr. Jan Andrysek, a scientist at Bloorview Research Institute (at Holland Bloorview) and an assistant professor at the Institute of Biomaterials and Biomedical Engineering (IBBME), has built an internationally renowned R&D program focused on lower limb prosthetics for children and youth that has improved the lives of hundreds of young amputees living in low resource countries around the world.
Dr. Andrysek's passion for prosthetic research started early—as a graduate student at the University of Toronto. There, his research laid the foundation for a new prosthetic knee joint that enabled a more natural gait and a greater variety of physical activities for the user. The design earned him the Heffernan/Co-Steel lnnovation Award, which provided funding to commercialize the knee joint in the form of two products, the MiniMac and GeriMac knees.
However, realizing his knee technology was too expensive for use in developing countries, Dr. Andrysek developed a more cost effective solution—the All-Terrain Knee—which he began testing in El Salvador in partnership with Don Bosco University. Later, he partnered with the International Committee of the Red Cross (ICRC), which was seeking an improved replacement for its existing knee joint. In working with these partner organizations, however, he realized none had the means to produce and distribute the knee on a large-scale basis. With financial support from Holland Bloorview, Grand Challenges Canada and other investors, Dr. Andrysek established LegWorks—an enterprise focused on making the All-Terrain Knee and other assistive technologies accessible globally. Over the past year, more than 500 knees have been provided to amputees via LegWorks.
As an engineer and chief technology officer of LegWorks, Dr. Andrysek ensures continual delivery of a high-quality product. As a scientist, he is interested in the impact the All-Terrain Knee (and other prosthetic technologies) can have on the lives of amputees. Therefore, the aim of his current research is to generate data that can help to inform stakeholders (particularly in low-resourced countries) about the socioeconomic benefits of providing quality prostheses. Additionally, his research team continues to explore novel ways to engineer and fabricate cost-effective high-performance assistive technologies.
Dr. Andrysek's R&D activities have produced 41 peer-reviewed journal articles since 2004, many of which have appeared in top tier scientific journals. He has also published a book, two book chapters and 30 international conference abstracts. Dr. Andrysek received the Clifford Chadderton Award for Prosthetics and Orthotics Research in acknowledgement of his international contribution to prosthetics research and innovation. To date, he has three commercial products as well as seven families of patents, most of which have been licensed to industry partners. As part of his R&D program, he has also helped to provide training and mentoring to over 60 undergraduate and graduate students, including many aspiring engineers.
Learn more about the Ontario Professional Engineers Awards (OPEA) Gala.