John McPhee, PhD, P.Eng., FEIC, FCAE, FASME, FCSME


Professor, University of Waterloo; Canada Research Chair in System Dynamics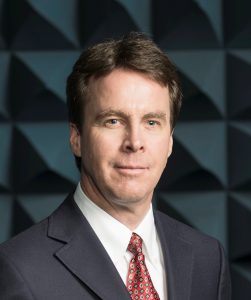 A professor of systems design engineering at the University of Waterloo and Canada Research Chair in System Dynamics, Dr. John McPhee has devoted his career to studying things that move—researching the modelling, control, simulation and design of dynamic physical systems.
The impact of Dr. McPhee's research has been influential. He pioneered the use of linear graph theory and symbolic computing to model dynamic systems, providing a powerful systems-level design methodology that allows engineers to model and simulate the impact of individual components on overall performance of multi-domain systems (such as hybrid electric vehicles) within a single design package. His research algorithms have been commercialized by Canadian engineering software firm Maplesoft and are a core component of its MapleSim modelling software, which is used by companies across the globe, including major automotive companies such as Toyota and Ford, as well as NASA JPL, MOOG and Canon, to name a few.
Dr. McPhee is also the director of the University of Waterloo's Motion Research Group, which brings together students and professionals who develop computer models of the real world. These models are used to improve the design and model-based control of mechanical, mechatronic and biomechatronic systems, with applications in everything from autonomous vehicles, to rehabilitation robots and sports equipment. The group uses advanced mathematics, physics and chemistry to develop equations that govern the dynamic response of a system. The equations are used to create computer simulations that can predict the efficiency, time response and effectiveness of a product, controller, or system. The technology lets engineers know how a new product will perform before it's even built.
Dr. McPhee is a member of the Golf Digest technical panel and has served as the associate editor of seven international journals—two of which he helped found. He was also a co-founder of the Waterloo Centre for Automotive Research (WatCAR), which has become the largest academic cluster for automotive engineering research in Canada. His intellectual achievements are published in 133 journal papers and 153 conference papers, and have been recognized by eight Best Paper awards, the CSME I.W. Smith Award, an NSERC Discovery Accelerator Grant, and the NSERC Synergy Award for Innovation.