Maximilian Albert Thomas Mantha, P.Eng., MBA
Vice President, Area Manager, EllisDon Toronto Civil and Looby Construction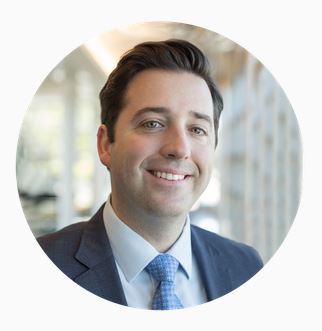 Currently the youngest vice president in any of EllisDon's organizations, Max Mantha has risen quickly and steadily as an executive and engineer thanks to his extensive private and public industry knowledge, leadership, team-building skills and dedication.
Having spent over 10 years in the industry, Mantha is a successful construction professional with a wealth of knowledge and experience. His civil engineering career began with the Canadian Pacific Railway, managing infrastructure projects while ensuring continuous rail service across Ontario and the northeastern USs. He then held several roles with Infrastructure Ontario (IO), starting as a project manager and quickly rising to vice president of civil infrastructure. At IO, Mantha was responsible for Metrolinx's Up Express Spur Line—a rail link between Toronto Pearson Airport and Toronto Union Station. The project, which achieved revenue service on time and under budget, represented several firsts for IO, including the organization's first rail project, first design-build-finance project, and first project for the GO Transit division of Metrolinx.
In 2014, Mantha joined EllisDon as manager of procurement for the civil division, where he was responsible for managing the proposal and preconstruction teams for several large design-build submissions. His expertise in design-build management contributed greatly to the growth of EllisDon Civil's brand and reputation.
In 2015, Mantha was appointed general manager of Looby Construction Ltd.—a subsidiary of EllisDon—where he assumed full financial, safety and operational responsibility of all Looby's business activities across Canada. After a successful year, this role expanded and in late 2016, Mantha became vice president and area manager for both EllisDon Toronto Civil and Looby Construction. In the past two years, Looby Construction has experienced unprecedented growth, with Mantha leading the firm to successful outcomes on multiple, complex Ontario Ministry of Transportation design-build projects.
As an executive, Mantha's decisions are guided by ethics, fairness and respect towards fellow workers, clients and other companies—values he encourages among his team. His management style of challenging his team members, and offering encouragement and gratitude for their efforts has contributed significantly to his—and the organization's—achievements.
Mantha is a founding member of Young Leaders in lnfrastructure, a Canadian organization with a mandate to engage and create relationships among the next generation of Canadian leaders in the infrastructure sector. The group advocates intelligent infrastructure investment and develop infrastructure investments that are more than transactional. He is also a part of the Transportation Association of Canada (TAC) and has worked with Transit Alliance.
​
As a leader, Mantha has used opportunities to network, cultivate new relationships and nurture the next generation, earning him a deservedly excellent reputation within the construction industry.
Learn more about the Ontario Professional Engineers Awards (OPEA) Gala.