This guest post was contributed by McMaster Engineering.
"As a New Canadian, I can affirm that Canada is more than a land of hockey and snow.  It values intellectual freedom, diversity and multiculturalism, and is driven by forward-thinking citizens who value humility and social responsibility," says Ishwar K. Puri, McMaster's Dean of Engineering.
Canada's commitment to diversity is a powerful and ambitious approach for making our entire world a better and safer place. Diversity and inclusion have helped position Canada as a leader in discovery, education and engagement.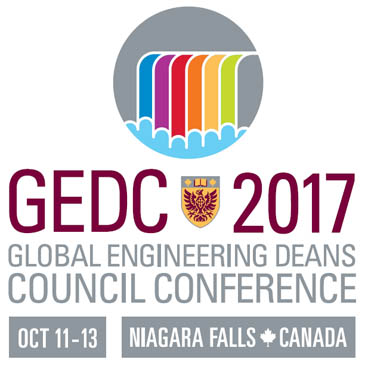 It is only natural then that the next gathering of the diverse and multicultural Global Engineering Deans Council will take place in Niagara Falls, Canada from Oct. 10 to 13, 2017.
McMaster University's Faculty of Engineering has been selected as the official host of the 2017 Global Engineering Deans Conference. The annual conference brings together engineering deans, industry and thought leaders from around the globe.
"We are elated to have been selected as host for the 2017 Global Engineering Deans Conference," says Puri. "GEDC2017 will facilitate important discussions about engineering education, research and outreach. Besides providing value to the profession, conferences such as GEDC2017 help build tolerance and trust among the international community."
A McMaster-hosted GEDC will bring together the top minds in engineering education to discuss issues of importance from smart systems to biomedical engineering to innovation to engaging local communities and nurturing entrepreneurship. The conference will facilitate important discussion about engineering education, research, outreach and how to better prepare for the fourth industrial revolution that will continue to transform our world through digital disruption.
"This conference, under the auspices of the Global Engineering Deans Council, is the world's preeminent forum to engage our world's engineering schools and institutions," says Hans Hoyer, Executive Secretary of the GEDC.
More than 500 engineering deans from 30 countries belong to the Global Engineering Deans Council. The Council has grown immensely since its establishment on May 9, 2008 via the Paris Declaration, when twenty deans and rectors participated in the first meeting. The GEDC was created to help address "grand challenges facing the world including climate change, renewable energy, digital transformation and health care."
McMaster University President Patrick Deane, Ontario Premier Kathleen Wynne, Reza Moridi, Ontario Minister of Training, Colleges and Universities and Minister of Research and Innovation, Niagara Falls MPP Wayne Gates and Niagara Falls Mayor Jim Diodati submitted strong letters of support for the Faculty's conference bid. The event is a great opportunity to bring not only McMaster University, but also Ontario engineering education in general into the international spotlight.
To learn more about the 2017 Global Engineering Deans Conference go to http://gedc2017mcmaster.ca/.