The following guest post was provided by U of T's Blue Sky Solar Racing Team.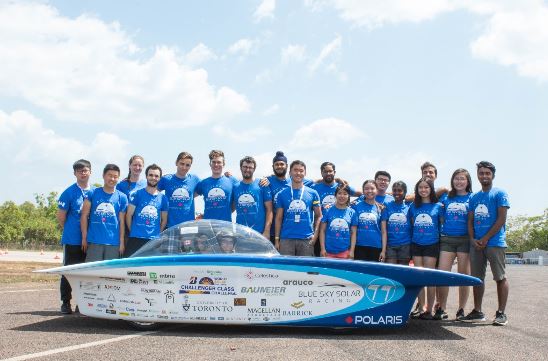 The University of Toronto's Blue Sky Solar Racing Club is an undergraduate team that designs, builds and races solar cars. In our twenty one years of existence, we have been able to produce nine cars that have pushed the boundaries of sustainability and innovation.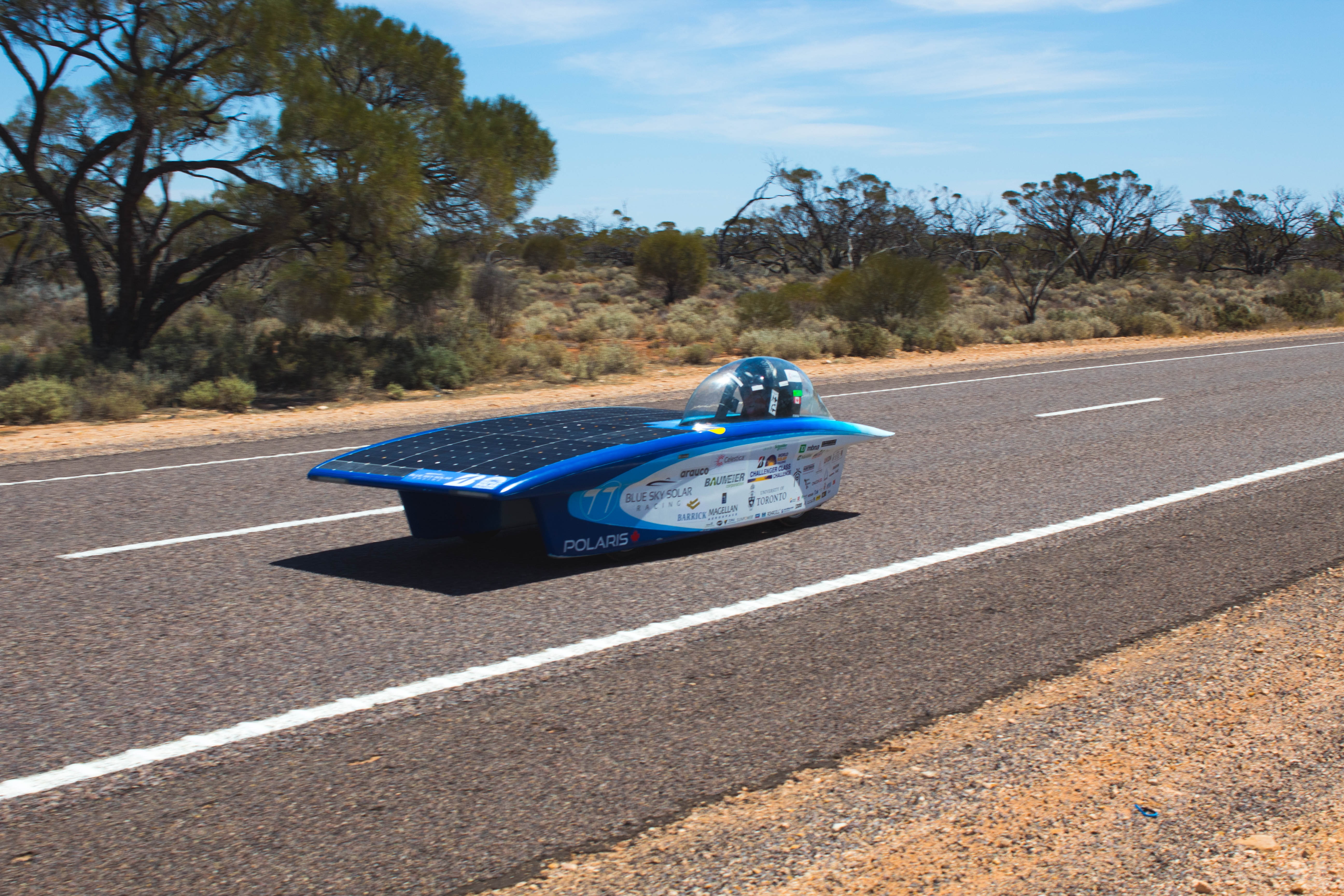 Every two years our team takes these cars to Australia to compete in the Bridgestone World Solar Challenge, a 3000 km race across the Australian outback that pushes the team and the car to its limits. Last fall the team raced our 9th generation car, Polaris. In a race where only 12 out of around 35 teams completed the course due to weather complications, we finished 11th overall and received the Safety Award as well. Striving to perform even better during the 2019 World Solar Challenge, we have started to design a brand new solar car that is faster and more energy efficient.
Strategy is a critical aspect of solar racing that is often overlooked, however, it is what makes the difference between a first and tenth place finish. The world solar challenge is a race where energy harvesting and efficiency are key. In fact, managing energy usage effectively is a defining characteristic of the top teams. Deciding whether to accelerate on level ground, coast up hills or to overtake another vehicle are never simple choices, rather these decisions depends on hundreds of factors. These challenges are best broken into two parts – modelling the race environment and the vehicle's response to it, as well as applying different driving profiles to said model. In doing so, it is possible to simulate thousands of possible races and gradually settle on the optimal route.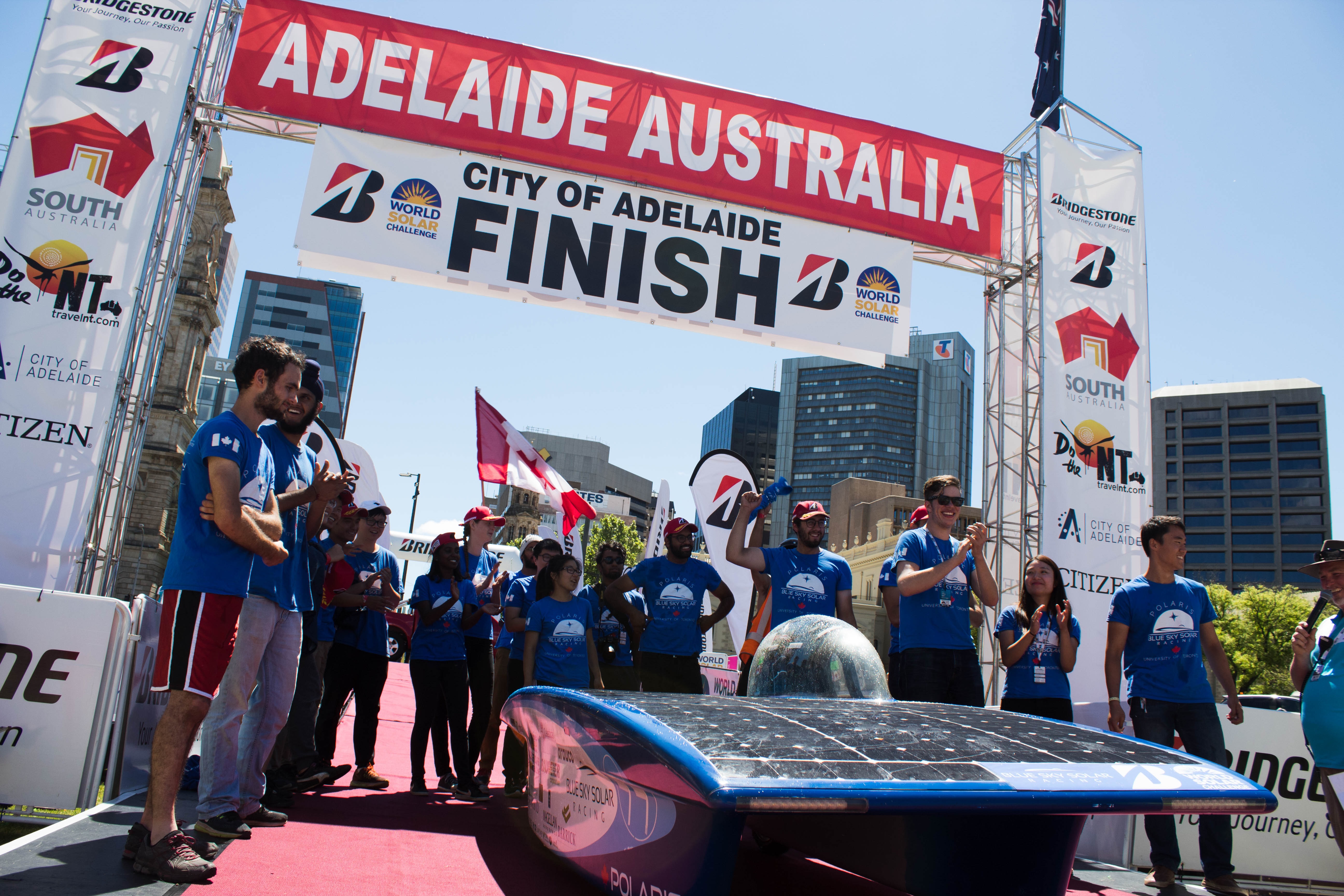 The team's approach to modelling is a tried and true engineering one. By breaking down the environment and car into various systems and subsystems, it becomes easier to distribute the workload across team members and leverage different experiences, perspectives and skill sets. In the past, the team has accounted for sun position, cloud cover, wind, road gradient, road surface texture and ambient temperature in the environmental models, and too many characteristics to list for the vehicle model. In the new design cycle, we are leveraging machine learning to use testing data to yield models of even higher accuracy.
With these models, race profiles are applied and tested with a simple goal in mind – finishing the race as quickly as possible. Here "finishing" is the keyword. With weather often being difficult to predict, having tolerant and flexible race profiles is vital. This has served the team well in previous races, allowing us to finish despite multiple days of thunderstorms. The team is confident that our strategy division will continue their great work and develop a set of race profiles ready to take on the next World Solar Challenge in Australia, which we hope will be be characterized by a sunny Blue Sky.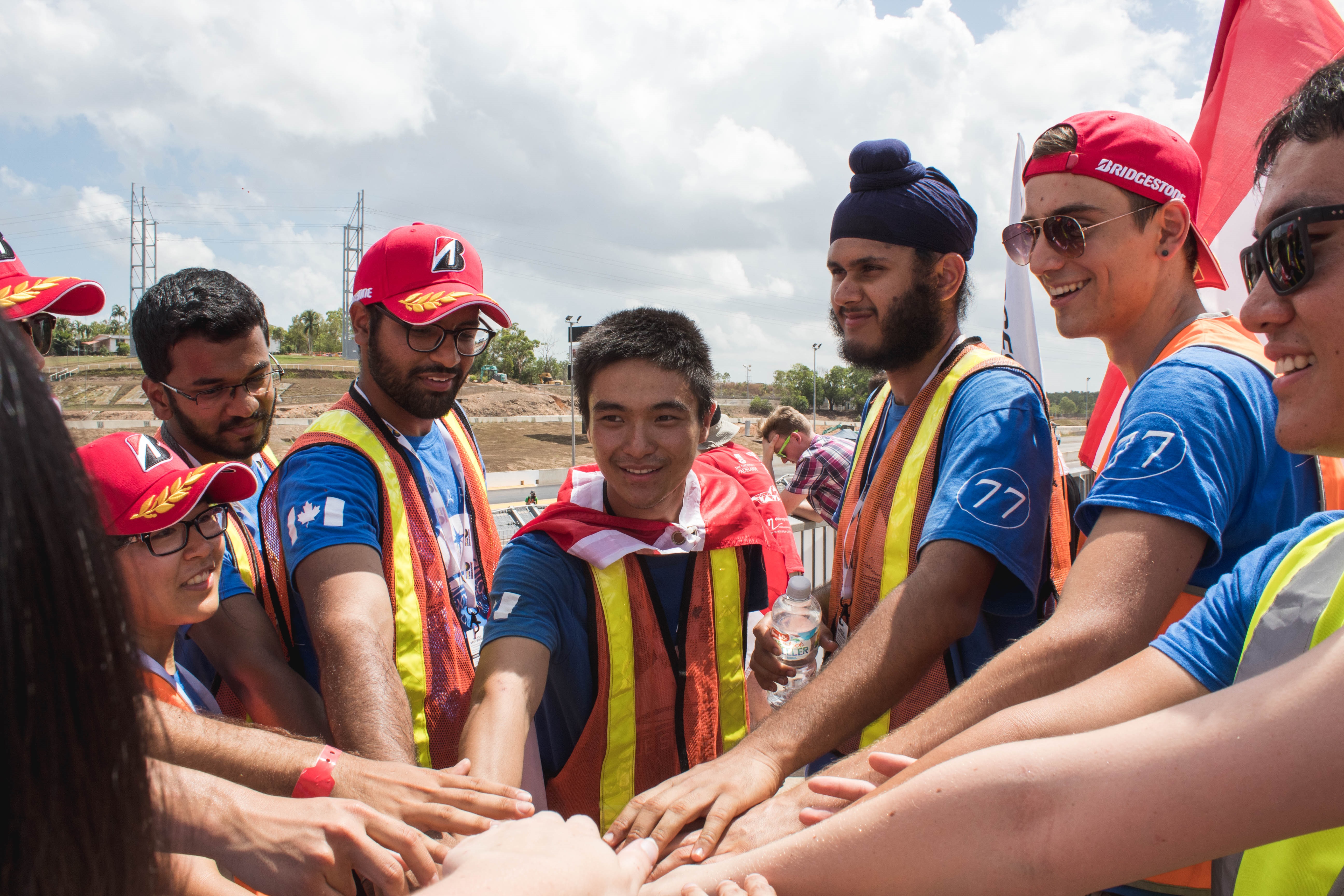 The Blue Sky Solar Racing Program is great way for students to apply their in-class knowledge to a real world project, whether they are creating complex electrical circuits, or designing the suspension system of a car. In addition to joining one of Canada's top design teams, joining Blue Sky allows students to learn industry standard practices, and hone and broaden skill sets that they can use when they join the workforce.
Check out remarkable stories from other members of Ontario's engineering community.