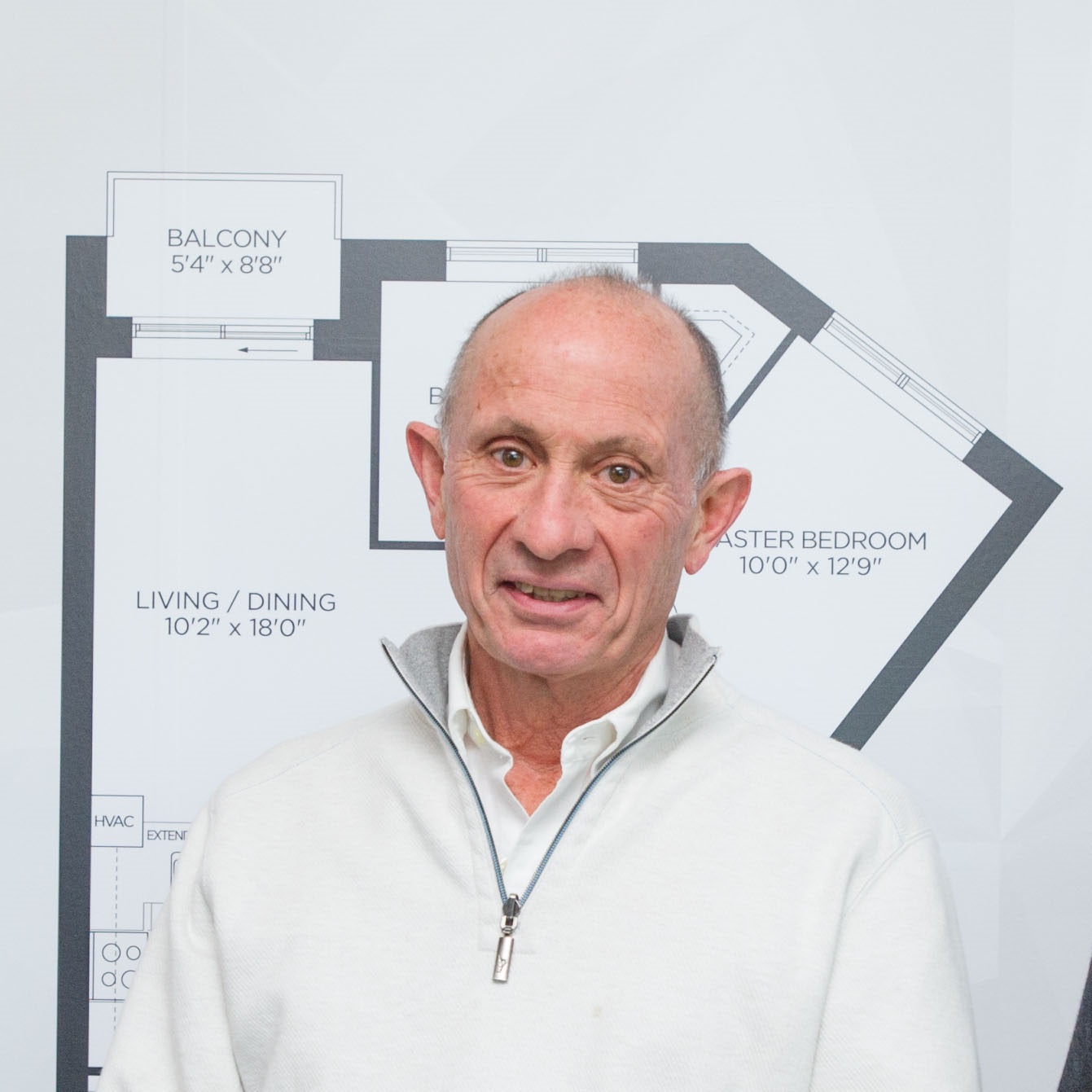 Dave De Sylva graduated from the University of Toronto's civil engineering program in 1973. He owns and operates Del Ridge Homes, Leed Wall Building Systems and Kenborough Contracting, and GreenLife Energy Inc., a company that began investigating a way to create ecologically friendly developments long before the "green" conversation became mainstream.
"Ten years ago we started building mid-rise buildings – and I was reading a lot of articles about climate change and ocean acidification, coral bleaching and global dimming," said De Sylva.  "It made me think about implementing features into the way we construct buildings to help conserve energy and reduce our obsession with the fossil fuel method."
De Sylva believes building sustainably should now be the obvious standard. Del Ridge's goal is to build net-zero energy systems, and the success they've already achieved is showcased in their most recent projects across the GTA, including Burlington, Markham and Milton.
"We have five buildings that fall in the net-zero energy category. Most of our buildings operate at 18% of normal operating energy of a building built to code today," De Sylva said.
Some features of the buildings include:
Insulated concrete forms that are enhanced – quadruple ceiling installation
Geothermal heating and cooling throughout
All ramps to underground parking are entirely closed from the elements
High efficiency dual level LED lighting systems
Triple glaze windows
Decant recapture of inversion and transformation systems
5-year data monitoring of buildings
Self sustaining solar parking lot lights
Multi Thermal wrapping of all domestic hot water tanks
With every project De Sylva works on, he finds new ways to make each building more efficient than the last. On Del Ridge's most recent project, they've partnered with Forests Ontario to plant more than 140,000 trees as part of the GreenLife Woods initiative, which will go beyond offsetting the carbon footprint of GreenLife East Markham I and II (GEM I and II), the newest net zero condominium project from Del Ridge.
GEM will be the sixth net zero development from Del Ridge and incorporates several innovations that minimize its ecological impact, including geothermal heating and cooling and onsite generation of electricity through solar and wind sources.
Trees will be planted by Forests Ontario as part of their Forest Recovery Canada program, which enhances forest cover in ecologically significant areas. Overall, Forests Ontario plants nearly 3 million trees every year.
"For the GEM project, we thought, let's see what we can do in terms of reducing the ever-increasing level of carbon in the atmosphere. The best and easiest solution is trees," said De Sylva.
As far as sustainable energy solutions to combat climate change go, De Sylva says they need to be accessible and attainable for everyone globally.
"If people can't afford it – there's no sense talking about it. All these academics saying this is 'how you do it' doesn't help – you don't want a solution for six people out of 7.4 billion people on earth. Hundreds of millions need to be able to afford it. If it isn't attainable, it's not going to be sustainable."
De Sylva said his greatest realization out of his latest project is how little you have to do to create a large change. "The best source of energy is the one that you reduce."