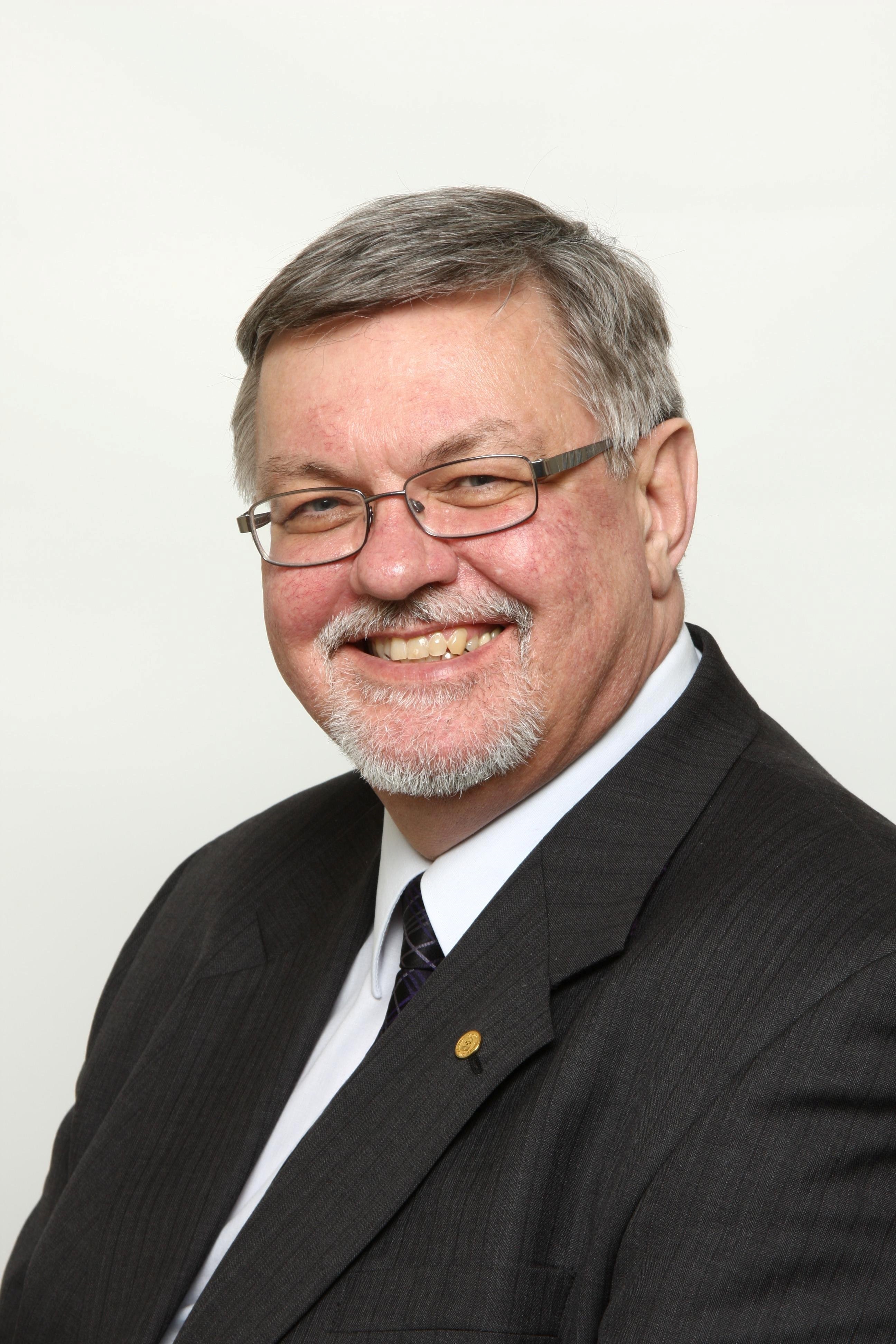 Vic Pakalnis, P.Eng., is a mining engineer, dedicated OSPE member, and President & CEO of MIRARCO Mining Innovation at Laurentian University in Sudbury, Ontario. He is also the Associate Vice President of Laurentian Mining Innovation Technology (LMIT).
MIRARCO is a not-for-profit organization that conducts mining research through its research centres: Geohazard Assessment and Risk Mitigation, Mining Safety and Risk Management, Ventilation and Production Optimization, Energy, Renewables and Carbon Management, and Climate Adaptation and Sustainable Communities. Pakalnis joined MIRARCO in November 2015 to manage scientists, researchers, academics, and other highly skilled individuals in research and innovation initiatives, bringing his extensive connections in mining, government and academia to the table to help each program succeed.
Pakalnis started his engineering career working at several mining companies, including Kerr Addison Mines, Inco Ltd., Iron Ore Company of Canada and Falconbridge Nickel Mines Ltd., to name a few, before holding several positions within the Ontario Ministry of Labour as Chief Mining Engineer, Provincial Director of Mining and Industrial Programs, and as Regional Director, Eastern Ontario.
After his time spent working in industry and then within government, in 2007, he was appointed the Ontario Public Service Amethyst Fellow in Public Policy, School of Policy Studies at Queen's University, and taught courses in the MPA, MIR and Mining Engineering: policy implementation, project management, occupational health and safety. In 2009, he was appointed Kinross Professor in Mining and Sustainability at the Robert M. Buchan Department of Mining at Queen's University, where he taught undergraduate and graduate level courses in the faculty of engineering and applied science. Pakalnis' research interests included mining technology, safety, public policy, and aboriginal access to engineering.
All of this experience brought Pakalnis back to the north to lead MIRARCO, where his strong views about where Canada should be in terms of innovation and mining are key.

Having written a number of papers on mine research and innovation, safety and public policy, as well as maintaining a dedication to volunteering and sharing his expertise, Pakalnis is known for his passion for seeing Ontario's mining sector succeed.
He believes strongly in innovation, and in the power of the engineering community's ability to make a difference through OSPE.
"I am very proud to be an OSPE member. I think it is the right way for the profession to be structured; PEO should regulate the practice of professional engineers and OSPE should provide overall representation and advocacy for engineering. I think OSPE's work in public policy, specifically in regards to the Ring of Fire, is very important. I was a speaker at OSPE's Spark the Fire event in North Bay on May 12, which brought together several important stakeholders to discuss the future of the region. I believe OSPE will make a difference
The Ontario Chamber of Commerce has said the Ring of Fire will create 5,500 jobs directly. It is a national project that will benefit all of us – especially engineers, manufacturers and suppliers, First Nations and the local communities. It's important that we as engineers lead the discussion and provide our expertise on such an important initiative for our province."
Pakalnis believes that even just one engineer can have a huge impact on the future of society.

I think we underestimate how much influence engineers can have if we are passionate and articulate. There are more than 80,000 of us in Ontario, plus all of the allied occupations. If we can get all of these groups motivated through OSPE, we as Canadians can show our leadership to the rest of the world. Engineers have to take their role in society more seriously."
In addition to being engaged and volunteering with OSPE and PEO, Pakalnis is a member of the Society of Mining Engineers, the Canadian Institute for Mining and Metallurgy and the Institute of Public Administration of Canada. He serves on the Boards of the Radiation Safety Institute of Canada, and Minerva Canada, which promotes the introduction of occupational health and safety in schools of business and engineering. He has received Ontario's prestigious Amethyst Award for Excellence in Public Service and the Minerva Educational Award of Honour.
Wherever Pakalnis' career has taken him, he continues to be a strong advocate for the engineering profession, and the importance of OSPE as the voice of Ontario's engineers.
"I think OSPE is an organization that should grow. It is a safe-haven for promoting the engineering perspective – and not just for P.Eng.s – also allied engineering groups. Engineering students have to feel they are part of the community, they have to start up the ladder. OSPE can move a lot quicker than other organizations, and they have a role to develop the next generation, while encouraging people to respect the P.Eng. designation".