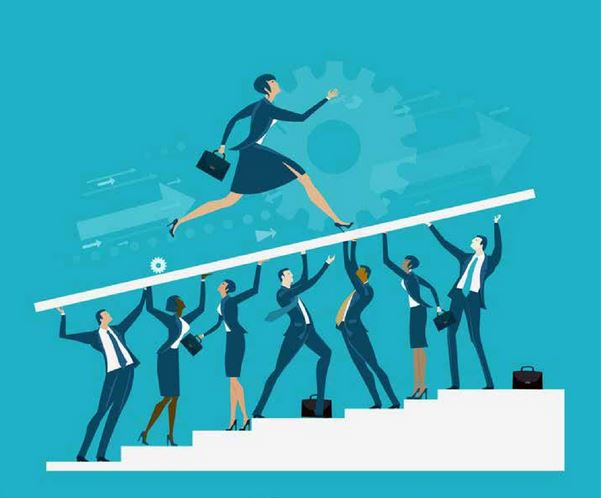 Mentorship is a word we hear often as we begin and advance our careers. Sometimes, mentoring relationships are organic, formed through chance encounters and genuine connections between two individuals. Often, one individual will be at a more advanced stage in their career, and able to offer the other advice and guidance. In some cases, these relationships are facilitated through a program or institution, and the connections may be more prescriptive or structured. Regardless, mentoring relationships are complex and each one is slightly different. Having an experienced individual give you guidance and help you with the ever-changing realities of the workplace is something everyone can benefit from.
There are misconceptions that only students and young professionals benefit from these types of relationships. However, evidence suggests that mentoring as well as being a mentor is beneficial at all stages of our careers. While mentors provide counsel and help mentees develop their strengths, mentees will often provide perspective and information for their mentors. These are mutually beneficial relationships that result in positive outcomes for both individuals.
Despite the research and evidence that suggests that having a mentor can change your career outcomes, women often lack professional mentors. For women in Science, Technology, Engineering and Math professions, the lack of mentors and role models is problematic. In fact, in OSPE's Breaking Barriers survey, one out of every two women identified "a lack of mentorship and/or role models" as one of the top barriers to advancement. In professions historically dominated by men, women often face discrimination, feel disrespected, and have their work overlooked. In the absence of mentors and advisors, these challenges are exacerbated.
But are mentors enough? In recent years, a new word has emerged: sponsors.
There has been a new call to action: one that says, yes women need mentors, but they also need sponsors.
—
While mentorship is providing advice and counsel that will enable a mentee to achieve their goals, sponsorship is using your own network and power to help them achieve those goals.
Why are sponsors important? Sponsors use their social capital and positions of power to help those they "sponsor" to advance. Of course, sponsorship is not only beneficial for women, however, women continue to be highly underrepresented in the highest corporate levels. Therefore, sponsors can shine a light on the accomplishments of the women they sponsor in an effort to level the playing field.
The concepts of mentoring and sponsorship are interesting. Although complimentary, they often arise from a different set of social interactions and can result in a unique set of challenges.
This is one of the topics that OSPE will be delving into at:
Location:

Bingemans Conference Centre, 425 Bingemans Centre Dr, Kitchener, ON

Date:

June 18, 2019

Time:

8:30 a.m. – 6:00 p.m.

The Forum, presented by OSPE's Women in Engineering Advocacy Champions Task Force (WE ACT), will bring together professional engineers, engineering graduates, students, public figures, thought leaders and trailblazers to discuss the importance of providing actionable strategies to empower women in STEM to succeed in their careers.
This full-day event will also explore the importance of professional networks, personal branding and the role of men in the advancement of women. We will end this event with a facilitated networking session in small groups focused on several key topics of interest.
This will be an action-focused event, filled with meaningful discussion, professional development, and an opportunity to forge new relationships. We encourage both women and men of all career levels to join us. We know that real change happens when we work together to accomplish our objectives.
For more information, please visit our website or contact the relevant OSPE staff:
Jason Di Tommaso
Strategic Partnerships
Mariane So
Specialist, Community Engagement and Events
Andrea Carmona
Lead, Policy and Government Relations