Milica Radisic, PhD, P.Eng, FCAE, FRSC, FTERM, FAIMBE
Professor, University of Toronto; Canada Research Chair (Tier 2) in Functional Cardiovascular Tissue Engineering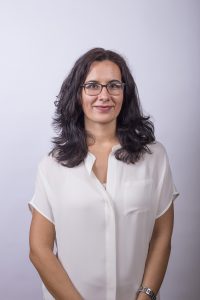 A University of Toronto professor in the Faculty of Chemical Engineering & Applied Chemistry, Dr. Milica Radisic is an international leader in cardiac tissue engineering—building living heart tissue in the laboratory using stem cells and biomaterials. A 2011 recipient of an Ontario Professional Engineers Award in the Young Engineer category, she was the first to use chronic electrical field stimulation to enable assembly of individual heart cells into functional and differentiated cardiac tissue. She also tackled the field's hardest problem—immaturity of stem-cell-derived heart cells—maturing these cells to unprecedented levels with electro-stimulation. In addition, she demonstrated how to use stem cells to make specific atrial versus ventricular tissue and model the effects of high blood pressure on human heart muscle using stem cells derived from patients with hypertension.
A Canada Research Chair (Tier 2) in Functional Cardiovascular Tissue Engineering, Dr. Radisic pioneered a heart-on-a-chip technology—a cardiac contractility assay called Biowire. Working with cardiologists, she is using stem cells derived from adult and pediatric patients with arrhythmia and cardiomyopathy to build personalized heart tissues. Through sophisticated molecular analysis, the team is delineating the physiology of disease and tailoring drug therapies in a personalized way.
Although the Biowire technology demonstrated impressive tissue maturation levels, it did not include perfusable vasculature like real human tissue. In response to this challenge, she developed AngioChip, a new technology for vascularization of tissues for organ-on-a-chip engineering, tissue engineering, and implantation. AngioChip enables the creation of functional heart and liver tissue with built-in blood vessel networks.
Both technologies are commercially developed through her company, TARA Biosystems. As a result of these breakthroughs, Dr. Radisic has made transformational advances in tissue engineering, impacting the drug discovery process by pharmaceutical companies and revolutionizing patient therapy.
An inspiration and mentor to researchers across the world, her research findings were presented in over 160 research papers, reviews and book chapters with h-index of 54 and in over 10,000 citations. To recognize her stellar scholarship and contributions, she has received a number of prestigious awards, including MIT Technology Review Top 35 Innovators under 35, Engineers Canada Young Engineer Achievement Award, Queen Elizabeth II Diamond Jubilee Medal, NSERC E.W.R Steacie Fellowship, and YWCA Toronto Women of Distinction Award.